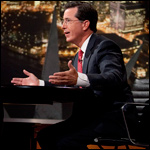 "The Colbert Report"
Comedy Central
Head writer: Barry Julien
Highlight: When some pundits said drugstores could take care of women's Pap smear needs, Colbert could barely contain himself as he pointed out that the logical outcome of this would be his ability to get a colonoscopy in the photo department, complete with free double prints for the family.
Why it might win: Few characters are written with such consistent, subversive wit and glee as Colbert's faux conservative newscaster.
Maybe not: Testifying before Congress, running for president and setting up a real political action committee may have taken "Colbert's" gag too far for Emmy voters.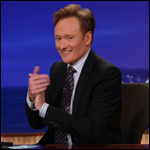 "Conan"
TBS
Head writer: Mike Sweeney
Highlight: O'Brien's inaugural Emmy season on TBS, which included Jon Cryer's first comedic comments on the Charlie Sheen situation, was fittingly capped by comedian Will Ferrell shaving off the host's infamous beard.
Why it might win: The move to cable has allowed the host and his writers to let loose with edgier material than they could get away with on an iconic show on a major network.
Maybe not: "Conan" has made the most waves for the offscreen ventures of its host, rather than what's been written for the screen.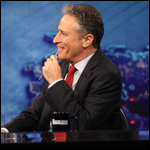 "The Daily Show With Jon Stewart"
Comedy Central
Head writers: Steve Bodow and Tim Carvell
Highlight: A razor-sharp expose that showed pundits who attacked Wisconsin schoolteachers as well-heeled slackers alternately arguing in favor of tax cuts and fat contracts for Wall Street CEOs and the wealthy.
Why it might win: "Daily Show" remains television's most fascinating mix of comedy and serious political commentary.
Maybe not: Its leftward slant could make it a hot potato in such turbulent political times.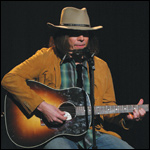 "Late Night With Jimmy Fallon"
NBC
Head writer: A.D. Miles
Highlight: The show's parodies and sketches — from Fallon singing 10-year-old Willow Smith's hit "Whip Your Hair" as Neil Young to the "Jersey Floor" series — are among latenight's sharpest gems.
Why it might win: Building on Fallon's sketch skills sets the show apart from the talkshow competition and could push the show over the top.
Maybe not: The show still flies under the cultural radar and might not have enough impact to get over the hump.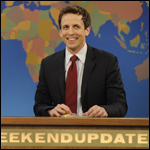 "Saturday Night Live"
NBC
Head writer: Seth Meyers
Highlight: The show got one of the best digs in at the much-maligned "Spider-Man" Broadway musical with an ad for a law firm specializing in clients injured while watching or performing in the play.
Why it might win: The most recent season was one of the show's better efforts in recent years, with strong shows from hosts Anne Hathaway, Jesse Eisenberg and Justin Timberlake.
Maybe not: No show in this category is as easy to take for granted as "SNL," and this year's writing may not be strong enough to overcome competitors' buzz.
ROAD TO THE EMMYS: THE WRITER
Showrunners don't run from non-writing duties
Drama | Comedy | Movies & Miniseries | Nonfiction | Variety, music or comedy series