The streak is over.
After "The Amazing Race" won for top competition reality series seven years in a row, all it took was a frying pan and some shallots for voters to move their allegiance to Bravo's "Top Chef." Nothing is forever, but clearly there were some in TV world wondering when, if ever, the Academy would go against the "Race."
"Top Chef" has long been admired by both serious foodies and those who regularly grab burgers on the way home from work. That type of appreciation by all could make it a repeat winner.
Where "Race" goes from here is an interesting question. Exec producers Bertram van Munster and Jerry Bruckheimer may take last year's first-time ever snubbing as a personal affront and offer clips they feel may be as Emmy worthy as past seasons, looking to regain their lost glory.
Whether voters agree is a different issue. Some may feel that "American Idol," which was sagging both creatively and in the ratings, showed a renewed spark last season that's finally worthy of Emmy attention. Of all the reality shows nominated here, it's difficult to argue that "Idol" hasn't had the biggest effect on television in the past 10 years.
Credit is due to new judges Steven Tyler and Jennifer Lopez for breathing life into a series that had more than its share of detractors in the past few seasons.
"Dancing With the Stars," which occasionally drew more total viewers than "Idol," remains a strong fan favorite and could make a case that it should be given its due. And the same can be said of "So You Think You Can Dance," an annually strong summer performer.
"Project Runway" taps into the fashion world, and its advantage is that, besides "Top Chef," it feels unlike anything else here.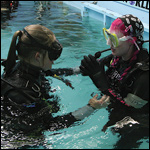 "The Amazing Race"
CBS
Best moment: The season began with a splash as contestants braved a shark-infested tank in order to find a compass.
Why it might win: The unfinished business angle of season 18 married old with new by bringing back familiar faces from previous seasons. The formula worked, and "Race" continued to be a ratings darling.
Maybe not: After winning an astonishing seven years in a row, voters said no more last season. That could be the beginning of another trend where other reality skeins are finally acknowledged.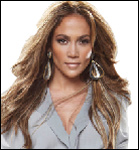 "American Idol"
Fox
Best moment: There were several, including Stevie Wonder singing "Happy Birthday" to judge Steven Tyler, metal head James Durbin performing with Judas Priest and the soulful Casey Abrams giving a surprised Jennifer Lopez a kiss.
Why it might win: New judges Lopez and Tyler clearly reinvigorated a show that was going through the motions on Simon Cowell's final year. A better talent pool didn't hurt, either.
Maybe not: The show started splendidly but lost some of its unpredictability by the end when Scotty McCreery won — to the surprise of absolutely no one.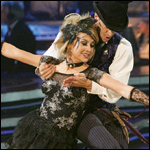 "Dancing With the Stars"
ABC
Best moment: Kirstie Alley hushed any doubters with a high-scoring cha-cha routine set to Cee-Lo's "Forget You" and the waltz between Mark Ballas and Chelsea Kane was lodged in many viewers' memory banks.
Why it might win: Out of all the shows nominated here, "Dancing" uses the best mix of celebrities and civilians. And it's nice to know that an actor, singer or athlete has to work as hard here as anyone else.
Maybe not: Always a bridesmaid, "Dancing" is a longtime nominee but has never taken made it to the winner's circle. Not sure how this particular season would make the outcome any different.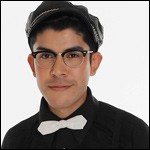 "Project Runway"
Lifetime
Best moment: Designers are told to create an outfit based on a profound moment in their lives. Mondo digs deep and incorporates a secret he has been hiding for 10 years into his creative process — his HIV-positive status.
Why it might win: Episodes were extended to 90 minutes for season eight, allowing for storylines to be better drawn out.
Maybe not: The show has lost a lot of its luster over the past few seasons, with many fans not as passionate about the skein compared to when it was on Bravo.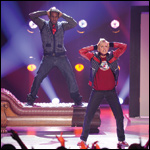 "So You Think You Can Dance"
Fox
Best moment: Ellen DeGeneres stepped in to perform the "Outta Your Mind" with Twitch Boss because the contestant who performed it with Twitch originally ruptured an Achilles tendon and had to drop out of the competition.
Why it might win: "Dance" pulled in star power, including Megan Mullally and Neil Patrick Harris, to guest judge and attract attention from outside the usual "Dance" viewership.
Maybe not: The fact that it's a summer series and against much weaker broadcast competition could hurt. And coming off the end of the spring edition "Dancing With the Stars" can make the genre feel redundant.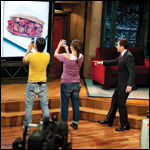 "Top Chef"
Bravo
Best scene: Jimmy Fallon had the chefs on his latenight talkshow, where they had to spin a wheel filled with his favorite foods to find out what they had to cook for his birthday party.
Why it might win: Voters offered their appreciation last year and, like a good meal, that satisfied feeling can linger into another win. As "Race" cast attest, this category lends itself to repeat champions.
Maybe not: If viewers hadn't seen the previous seasons featuring the all-star chefs, they might have felt out of the loop and disconnected.
ROAD TO THE EMMYS: REALITY, NON-FICTION & COMPETITION
Nonfiction series, specials have H'wood aura
Series | Competition series | Non-fiction series | Non-fiction special|