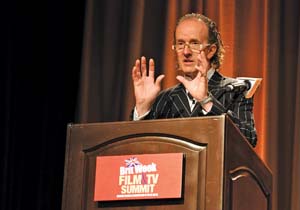 Speaking their language
Variety president Neil Stiles, a BritWeek board member, welcomed bizzers to Friday's Film and TV Summit at the Beverly Hilton.
* * *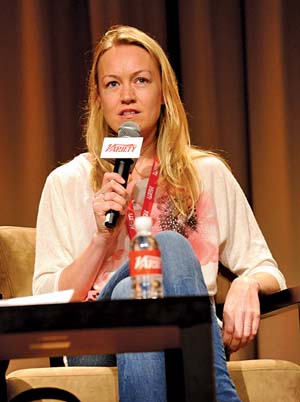 Global know-how
Silverwood Films founder Lynette Howell, producer of "Blue Valentine," emphasized the importance of finding suitable projects with international appeal.
* * *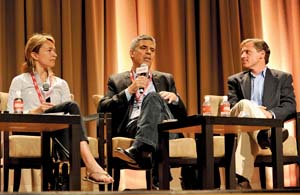 MultI-screen scenE
Mandalay Vision president Celine Rattray, left, Groundswell Prods.' founder Michael London and Andy Weltman, executive VP of U.S. production for the British Film Council, discussed the changing face of film distribution. Rattray noted the impact that instant reactions on Twitter had at film festivals, while London emphasized the need to carefully consider the multiple ways movies are now being viewed.
* * *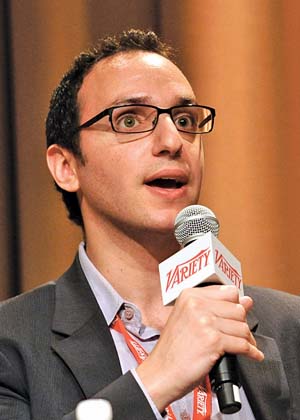 Brandstanding
Branded entertainment guru Hal Burg of Platinum Rye explained that transmedia tools and integrating brands can help monetize projects.
* * *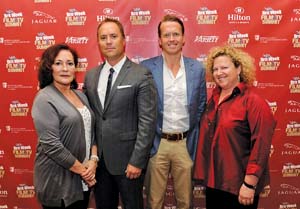 Crossing the pond
Sky Network senior VP Rebecca Segal, GK-TV prexy Craig Cegielski, Noel Hedges, senior VP of sales and acquisitions for the Americas at ITV Global Entertainment, and Carrie Stein, head of international management and packaging at 3 Arts Entertainment, talked about the challenges of making TV programming with cross-over appeal that engages audiences in both the U.K. and the U.S.