Your Cannes experience needn't be limited to screenings at the Palais and cruising the Croisette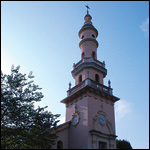 Two hours: Ready to atone for last night's depravity? Saunter about 2 kilometers out of town to the Bellini Chapel (67 Avenue de Vallauris Parc Fiorentina), built in 1894 by Count Vitali. This quaint Baroque-style church features a facade of statues, but inside you'll discover an artist's atelier. Self-taught painter Emmanuel Bellini used this space as a studio for over 30 years, up until his death in 1989. The chapel has become a museum of his vibrant Impressionistic works and his daughter, Lucette, now conducts tours. It's one of those deliciously provincial experiences that shouldn't be missed. To arrange a visit, call ahead (+ 33-(0)4-93-38-61-80).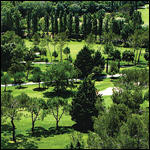 Half-day: Tee for two? The Cannes-Mougins Country Club — just 10 minutes outside the city — features 18 holes in a 72-par course nestled in the heart of the Valmasque forest. Designed in 1977 by Brits Peter Alliss and Dave Thomas, the greens were originally the putting playground of the Aga Khan and Prince Pierre of Monaco. Think rolling hills and expect to cross water. More recently, Greg Norman and Severiano Ballestero have teed off at this club. The European Open used to take place here and the course now hosts a stop on the PGA Senior Tour. Though the club is private, non-members can play €120 per round; it's €90 for nine holes. Expect to tack on an additional €40 for a golf cart and €35 for clubs rental. After a few hours on the greens, hit the clubhouse's 175 restaurant in a 17th century olive oil mill. You'll have views of the distant French Alps and feast on such fare as roasted saddle of lamb with eggplant tartin prepared by Michelin-star chef Francis Cardaillac. Address: 175 Chemin de la Bouillide, Mougins; phone: + 33 (0)4-93-75-79-13; Web: Golf-cote-azur.com.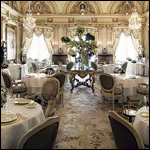 Full Day: After an afternoon of marathon negotiations with Danish distributors, the best way to see Cannes is from afar. At Dolmen Yachts, you can charter a classy little vintage cruiser like Mabrouka, a 1926 motor yacht once owned by Laurence Olivier. Outfitted with a saloon and on-deck dining table, this 60-foot historic monument can handle 14 guests and rents for €2,500 per day. For €1,000 less, you can round up a group that totals a dozen and take over La Cle de Sol. This 44-foot, 1953 sailing craft once housed a Steinway baby grand piano for the baron who piloted it around the world in the mid-'60s. Dolmen also has faster, flashier yachts. Phone: + 44-78-02-30-16-19; Web: Dolmenyachts.com.
In one day, you can make waves from Cannes to Monaco for lunch at Alain Ducasse's Le Louis XV, the superchef's first restaurant. Get an early start and make a morning stop at the old port of Antibes. There, you can explore the quaint labyrinthine streets where markets and stalls sell exotic spices and fresh herbs. Pop by La Creperie du Port for light Breton pancakes with caramel and salted butter, (22 Rue Thuret; + 33 (0)4-93-34-56-12). Next, sail or motor on to Villefranche-sur-Mer because it is most easily accessible by water — there are no exits on the main highway. After a quick walk in the small village, visit the 14th century Chapel of St. Peter. Its interior is decorated with the colorful artwork of Jean Cocteau, who, in 1957, painted the walls and doors with religious themes and scenes of Mediterranean. (Quai de l'Amiral Courbet; +33 (0)4-93-76-90-70)
Now, on to Monaco where you can lunch at Ducasse's gem at the Hotel de Paris (Place du Casino; Monaco; 33-77-92- 16-29-76). The prix fixe lunch for €140 includes wine, cheese and dessert. To give you an idea of the sensory carnival that awaits, a bread cart offering 15 varieties kicks off the meal and the accompanying sweet or salty butter is carved at your table. Those in the know swear by the palombe (wild pigeon from the Pyrenees) and the crunchy praline croustillant for a finish. Look sharp — jackets are recommended, but not mandatory. We gently suggest a light seersucker. On your return to Cannes, be sure to cruise by Saint-Jean-Cap-Ferrat and wave at some humble abodes perched on the cliffs: Paul Allen's Villa Maryland and Bill Gates' Villa La Leopolda.