To arrive at an Oscar-worthy screenplay, scribes must fend off writer's block, fill in plot holes, and solve even the thorniest writing puzzles. These four writers wrestled with, and eventually conquered, scenes that proved to be nightmares:
Mike Mills
Writer-director of "Beginners"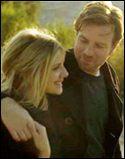 Mills says the breakup between Oliver (Ewan McGregor) and Anna (Melanie Laurent) was the toughest scene to write because of the lack of external conflict.
"Their problems (are) all these ghosts in their head. Really hard to (write) that without people thinking that they're annoying, narcissistic, self-pitying, all that stuff. It's hard to say enough but not say too much," Mills says.
"I really like solutions like when they have that big blowout argument, you don't hear what they're saying because it doesn't matter what they're saying. It matters what they're feeling and they're feeling all this fear and all these old stories in their head," Mills adds.
* * *
Will Reiser
"50/50" scribe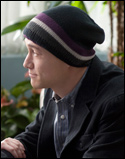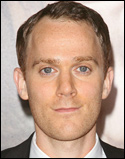 Reiser says the scene in which the audience first sees Katherine (Anna Kendrick) "actually being good at her job" as a therapist was difficult scene to write. Though he was constantly taking input from co-producers Seth Rogen and Evan Goldberg, and director Jonathan Levine, Reiser hadn't finished the scene until an hour before it was shot. For Reiser, the determining line was when Katherine says, "So, she's got a husband who can't talk to her and a son who won't," to Adam (Joseph Gordon-Levitt), about his mom.
"That line to me, that line completed this puzzle," without it, the second act of the movie wouldn't have made sense, he says.
* * *
John Logan
"Coriolanus" adaptor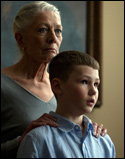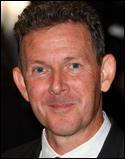 In adapting Shakespeare's "Coriolanus," Logan's biggest challenge was emphasizing the intimate relationship between Coriolanus (Ralph Fiennes) and his mother, Volumnia (Vanessa Redgrave).
"To me one of the most brilliant things about that amazing play is that for all the complexity it really comes down to a mother and son," says Logan, adding it was "important and challenging to try to communicate how insular their relationship is." His toughest scene is when Volumnia describes to Coriolanus her political ambitions for him and is briefly interrupted by Coriolanus' wife, Virgilia (Jessica Chastain). It was Logan's idea to set that scene inside a bathroom, while Volumnia bandages Coriolanus' wounds.
"That was a way to suggest she's been intimately taking care of him, the same way your mom bandaged your knee on the schoolyard."
* * *
Christopher Hampton
"A Dangerous Method" writer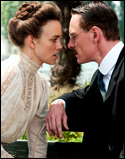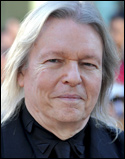 Hampton calls "A Dangerous Method," about the intertwined relationships between psychology pioneers Freud and Jung and their patient Sabina Spielrein, the most difficult script he's ever written, and its last scene was most difficult of all.
The question was where to end the story. "If you haven't got a deathbed scene, where do you draw back from the subject? I was really lost for a long time."
Then he learned of Sabina's last letter from Jung, dated 1913, saying she might be passing through Switzerland. He imagined a last meeting between them, when he's on the verge of a breakdown and she's recovered and a psychologist herself. Their situations have reversed. "So you get that rather satisfying circle, which somehow had not occurred to me until the scene was actually written.
"You operate so much on instinct in these matters. And occasionally your instinct comes up with the goods."
EYE ON THE OSCARS: THE WRITER
Secrets exact grim toll | Writers' words craft indelible images | Vet spice freshman class | Waking nightmares