This year's crop of first-time writers in award contention aren't all industry newcomers. From famous performers to accomplished television scribes to produced playwrights, the group has one thing in common: 2011 brought the theatrical release of their screenwriting debuts.
Glenn Close
"Albert Nobbs"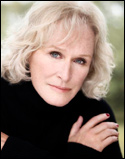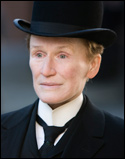 "I didn't start from scratch," Glenn Close says about co-writing her debut screenplay "Albert Nobbs." The project, which she also stars in and co-produced has dominated Close's imagination for years. Thesp won an Obie in 1982 for playing the title role Off Broadway and has worked on reprising the role on screen for decades. She shares writing credit with Gabriella Prekop and
John Banville
, along with Istvan Szabo for story, in adapting the novella from George Moore.
"While we were filming, I'd email John and say, 'I need a good phrase for "My father was a drunk." And then 'A fierce whore for the drink' would come back 20 minutes later. It was fabulous!"
* * *
Sean Durkin
"Martha Marcy May Marlene"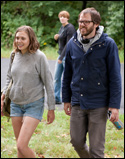 "Cult is a difficult word," "Martha" writer-director Sean Durkin says about the sensational subject of his first feature. "It's not a word we used while we were making the movie or when I was writing it."
Durkin, one of the three principals that make up Borderline production outfit, also says that his first drafts were more "full."
"When I write, I include more information throughout with the intention of always cutting it. On the page, I think it's better to be a little clearer because there are things that the camera picks up that words can't."
* * *
Nat Faxon & Jim Rash
"The Descendants"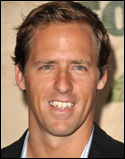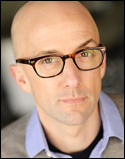 The 2007 writers strike proved difficult for Nat Faxon and Jim Rash, and not just because they had to put down their pens.
"We finished the first draft of 'The Descendants' just before it started," Rash says. "Then we had to wait a hundred days to get notes from (pic's co-writer/helmer) Alexander Payne — who we idolize."
The two actors (2008 Writers to Watch alums), who began writing to generate parts from themselves, say adapting
Kaui Hart Hemmings
' novel over the course of three years involved a learning curve.
"Drawing that line of being faithful to the material you love, but also injecting your own voice into the movie that you think it should become, was really challenging," Faxon says. "And gratifying."
* * *
Steven Moffat
"The Adventures of Tintin"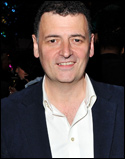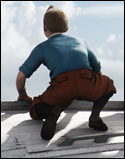 "It was an opportunity to work with the best of the best," says Scottish television writer and producer Steven Moffat on working with "Tintin" director-producer Steven Spielberg and producer, Peter Jackson. Moffat serves as the showrunner for popular British television series, "Doctor Who" and is the writer-creator of several other hit U.K. productions.
"I don't think writing for television versus writing for film is quite as different as people say it is," says Moffat, who co-wrote "Tintin" with Edgar Wright and Joe Cornish. "The biggest difference in this case was the budget and genre, but I don't see any real difference in concept of storytelling."
* * *
Annie Mumolo & Kristen Wiig
"Bridesmaids"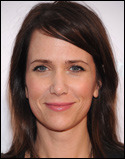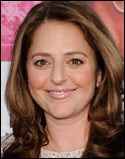 It took Annie Mumolo and Kristen Wiig just six days to write the first draft of "Bridesmaids."
"We had a short window of time to get it done for (pic's producer) Judd Apatow and because of Kristen's SNL schedule," Mumolo says. "But we went through years of rewrites after that."
Although the comedy marks duo's first script, they have been writing together ever since they met at the Groundlings 10 years ago.
"The end was the most challenging for us because you have to wrap up the movie somehow, but you don't want the audience to predict it or expect it," Wiig says. "We went through a lot of different versions.
"Initially we were both really adamant that we didn't want a wedding at the end."
* * *
Beau Willimon
"The Ides of March"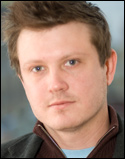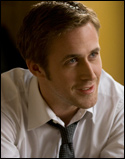 "It's not so much the challenges as it is the advantages," Beau Willimon says of turning his play, "Farragut North" into "The Ides of March."
"I got to expand on the (play)," says Willimon, who co-wrote script with pic's director-star George Clooney and producer Grant Heslov. "It also gave me the opportunity to add characters like Governor Morris (played by Clooney)."
Although he never shared a writing room with Clooney or Heslov, Willimon says that the writing process was collaborative.
"They actually put more of the original text from the play back into the movie. I had cut down some of the speeches. I had thought they were too long for a movie. But George and Grant thought it would be better to keep some of those scenes longer, to let them breathe and not try to rush them."
* * *
J.C. Chandor
"Margin Call"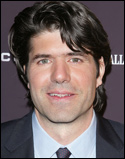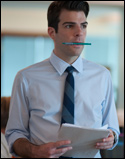 "I wrote it to direct it," J.C. Chandor says of "Margin Call," his first writer-director effort. "I'm no spring chicken. I've been trying to do this since I graduated from New York University (for film production) and I was 36 years old when I finally got to shoot this film."
Prior to and during the years he took to write the screenplay, Chandor says he worked with "many different levels of actors, sports stars and musicians" on commercials and docs including a six-part concert film series for AOL/Warner Bros. featuring Sting and Elton John. The non-narrative work prepared him for calling the shots on set with industry bigwigs including Kevin Spacey, Jeremy Irons and Demi Moore.
"I knew how to stand my ground."
EYE ON THE OSCARS: THE WRITER
Secrets exact grim toll | Writers' words craft indelible images | Vet spice freshman class | Waking nightmares