FELICITY JONES
When Felicity Jones read the outline for "Like Crazy," she knew right away she had to be part of it.
"It was something in just the first few lines," says Jones of the role that won her a special jury prize at the Sundance Film Festival. "I understood this character and the type of relationship she was having."
Even if the story and the character were all there for Jones, one thing was not — dialogue. The lines in "Like Crazy" were all improvised, based on the outline from helmer Drake Doremus.
"I love working with Drake because he's willing to go to those places in a relationship that make people uncomfortable but resonate with so much truth," says Jones.
The British-born thesp — who last year tackled Shakespeare and turned heads as Miranda in Julie Taymor's "The Tempest" — was clearly ready for this kind of creative challenge. Though she's just 28, the actress came to the part with more than 15 years of experience.
Jones will be seen in Doremus' next film, which co-stars Guy Pearce and also deals with relationship themes.
"And I think people like watching these kinds of movies," says Jones, "because we're all curious about each other's relationships in a way."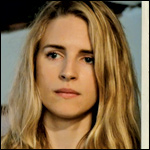 BRIT MARLING
Brit Marling wasn't the only actress with multiple films at Sundance this year, but she's the only one who wore multiple hats on the pair of pics in which she appeared. Collaborating with two directors she'd met at Georgetown U., Marling co-wrote, produced and starred in the features "Another Earth" and "Sound of My Voice," earning her instant "it girl" status.
"What's weird about the (Sundance) experience is that you were the same actor before as you are after, but you suddenly have access to all of these beautiful stories," says Marling, whose stint in Park City introduced her to Robert Redford and led to a role in his next film, "The Company You Keep," about radical '70s group the Weather Underground.
For Marling, Sundance was the proof that she'd made the right decision in scrapping her "grown-up" investment banker plans to pursue her lifelong passion for acting.
"I was reading 'The Little Prince' the other day," says Marling. "Suddenly, I realized I'd lost sight of the thing I love to do, and that not knowing how to go about doing the thing you love is not an excuse for not doing it."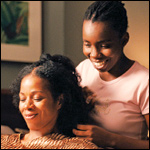 ADEPERO ODUYE & KIM WAYANS
For Adepero Oduye and Kim Wayans, portraying a lesbian teenager coming to terms with her sexual identity and the mother who ultimately rejects her in "Pariah" was excruciating business.
"There's a scene where I tell Kim, who plays my mom, that I love her," says Oduye, who convincingly plays a teen in the movie despite her 33 years. "And that was maybe the most difficult scene in the entire movie for me because of how she reacts."
Oduye, a former pre-med student who fell in love with acting, has been in front of audiences for more than 10 years in such films as "Half Nelson" and television shows like "Louie" and "Law & Order: Criminal Intent."
"I think this character is powerful because we've all felt like outsiders, like we have a secret that's embarrassing or that will make people judge us," says Oduye, who has just completed several shorts and is considering new projects. "It's about becoming completely who you are."
For Wayans, the material was so strong she fought to read for the part of Audrey, a mother who struggles with her daughter's sexuality.
"I think everyone knows me as a part of this big Wayans family that does a lot of comedy films," she says. "But I really wanted to show them that I could do this."
Wayans' strategy is working. Since taking on "Pariah," she hopes to prove she's the next in a long line of comedy alums who are also solid dramatic performers.
"Now I can get in the room to read for a part," says Wayans, who credits helmer Dee Rees for giving her the chance. "I'll always be thankful for that."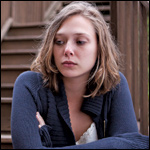 ELIZABETH OLSEN
Elizabeth Olsen is living proof that good things come to those who wait. The younger sister of Mary-Kate and Ashley Olsen says she made a deliberate choice to avoid being a child star. Instead, she pursued acting in college classes and through theatrical roles. She put off film auditions until only about a year ago.
She won the title role of "Martha Marcy May Marlene" just 2 ½ weeks before shooting began. "I'd only started auditioning but this was the only script that required me to do work," she says. "That really excited me."
Helmer Sean Durkin encouraged the film's actors to provide input, which appealed to Olsen.
"When we filmed 'Martha,' it was the ideal amount of collaboration," she recalls. "No one stepped on anyone's feet. I love working with people and I love learning. Those are the two things I find most gratifying now."
Looking ahead, Olsen hopes to tackle period pieces from different eras "whether it's New York in the '40s or New York at the turn of the century or France in 1920. I get to use my voice. I get to use my body. I get to use my speech differently. Exercising all those different muscles is something I'm looking forward to right now."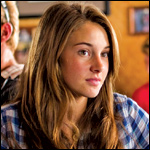 SHAILENE WOODLEY
With rave reviews for her recent breakout performance in "The Descendants" and a regular role on ABC Family's "The Secret Life of the American Teenager," it would be easy for Shailene Woodley to get caught up in being suddenly thrust in the showbiz spotlight, but that's just not her thing.
"I love acting and that's what drives me," says Woodley, who plays George Clooney's teenage daughter who at first appears rebellious but ends up being the grounding force in "The Descendants."
"My parents never pushed me to do this but they were always very supportive."
After the Simi Valley native, who just turned 20, discovered acting, which she approaches instinctually, her parents insisted she could only continue going on auditions if she kept her grades up.
Woodley will return to TV in "The Secret Life," and aims to stay grounded while focusing on finding roles that resonate with her.
"I think Natalie Portman is bad ass because everything she does comes from such passion," laughs Woodley. "I really admire her and hope I can work the same way."
Award Season Focus: The Women
Thesps seize career reins | Brains and brawn fuel nouveau action heroines | Longtime collaborators help dress the parts | Startling discoveries