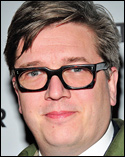 Tomas Alfredson
"Tinker Tailor Soldier Spy"
The critically acclaimed Swede follows up his chilly vampire tale "Let the Right One In" with this tightly wound Cold War puzzle about British and Russian spies and traitors. In his hands, the plot of John Le Carre's intricate novel, which took a 1979 British miniseries nearly six hours to cover, resolves to an elegant, atmospheric 127-minute thriller featuring a distinguished cast, headlined by Gary Oldman.
* * *
George Clooney
"The Ides of March"
In his fourth directorial outing, Clooney tackles a sharp political drama, based on Beau Willamon's play "Farragut North," that is ultimately more about media manipulation and personal failings than actual politics. A seasoned cast includes a sparring Philip Seymour Hoffman and Paul Giamatti, alongside Ryan Gosling as the opportunistic press secretary to Clooney's winning but flawed presidential candidate.
* * *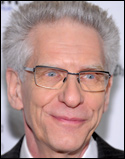 David Cronenberg
"A Dangerous Method"
With his usual surgical precision, Cronenberg gets fully under the skin of two titans of the subconscious, Jung and Freud, and one disturbed patient, Sabina Spielrein, in his examination of the complicated dynamic between the trio. Adapted by Oscar winner Christopher Hampton ("Atonement") from his own play, the film offers intellectual pleasures for Academy voters who are so inclined.
* * *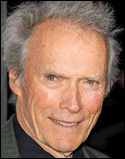 Clint Eastwood
"J. Edgar"
Second only to Steven Spielberg as the most-nominated living director, Eastwood partnered with Leo-nardo DiCaprio and Oscar-winning screenwriter Dustin Lance Black ("Milk") on this ambitious examination of the secretive FBI honcho, blending five decades of high-level U.S. history with fascinating conjecture about a man whose need for power masked deep personal pain and possible homosexuality.
* * *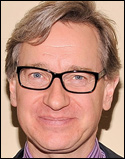 Paul Feig
"Bridesmaids"
A one-time comedy thesp who shifted to working behind the camera with the series "Freaks and Geeks," veteran TV director Feig propelled this romantic-comedy chick-flick into that rare comedy space occupied by fully rounded people behaving like recognizable human beings. While other helmers have certainly impressed this year, Feig is the only one to have found the perfect balance of pathos and projectile vomiting.
* * *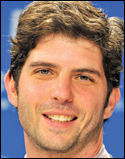 Jonathan Levine
"50/50"
Building an affecting yet unsentimental comedy about surviving spinal cancer, Levine ("The Wackness") gets moving performances from Joseph Gordon-Levitt and semi-comic support Seth Rogen, who excels in a more serious role than usual (the latter also produced, asking his friend, cancer survivor Will Reiser, to pen the screenplay). With careful attention to detail, Levine gives the film a realistic dimension.
* * *
Roman Polanski
"Carnage"
The Oscar-winning director of "The Pianist" assembled three more Oscar winners (Kate Winslet, Jodie Foster and Christoph Waltz) and one nominee (John C. Reilly) for the film adaptation of Yasmina Reza's Tony-winning play. As usual, Polanski brings his black sense of humor to a scenario that veers from superficially polite to outright hostile over the course of a tight 80 minutes.
* * *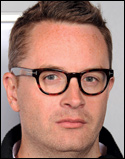 Nicolas Winding Refn
"Drive"
The Danish helmer (responsible for "Bronson" and the "Pusher" trilogy) won the Cannes jury's top directing prize for creating this moody noir vehicle featuring Ryan Gosling as a taciturn Hollywood stuntman who moonlights as a getaway driver. Refn also elicits a truly scary performance from a playing-against-type Albert Brooks, who proves there's a very thin line between rage and comedy..
* * *
Tate Taylor
"The Help"
Based on the bestseller by Kathryn Stockett and confidently adapted by a childhood friend with precious little prior directing experience, "The Help" is an emotionally satisfying story that features some big characters and performances from an ensemble that has already been recognized by the National Board of Review. The runaway hit earned nearly $200 million worldwide, significantly boosting Taylor's stock in town.
* * *
David Yates
"Harry Potter and the Deathly Hallows: Part 2"
The veteran of four Potter films, Yates brought a unified vision to the series' second half, conjuring up a much darker, more dangerous and ominous world for the acclaimed climactic final chapter of the decade-long franchise. The wizard kids' hard-fought journey to adulthood is underscored by thrilling set pieces and Ralph Fiennes' twisted turn as Voldemort.
EYE ON THE OSCARS: THE DIRECTOR
Helmers hot to globe trot
Woody Allen | Stephen Daldry | David Fincher | Michel Hazanavicius | Terrence Malick | Bennett Miller | Alexander Payne | Jason Reitman | Martin Scorsese | Steven Spielberg
In the Mix