The year's top funny people share what's next before collecting kudos at the Canadian comedy fest.
Garry Shandling
Lifetime Achievement Award
Garry Shandling wants to converse with everyone. Everyone.
"When I was a 13-year-old boy, I had a ham radio, and I'd sit in a room alone and talk to people all over the world," the comedian recalls. The modern-day equivalent is Twitter, which Shandling sees as a way to take the world's pulse while genuinely connecting with individuals. "I'm very interested in that one-on-one feeling," he says.
Now Shandling is working on new material. It's not stand-up, not a one-man show, and only slightly scripted. There's no explicit purpose — no tour in the works, no TV show to pitch. It's just Shandling, on stage, having a conversation.
The comic has always defied conventions. "It's Garry Shandling's Show" was a four-camera sitcom without a fourth wall; Shandling spoke directly to the audience. "The Larry Sanders Show" was about a fictional "Late Night"-style program, with a running behind-the-scenes show-within-a-show. ("30 Rock" is one of many influenced.)
Today, the deeply philosophical Shandling is excited to be in the moment, in front of people. "I have great perspective on spending a part of my life chasing success and women, and why," he says. "I don't think I've expressed all of that yet."
"I'm on stage presenting the unknown I think we all feel," he adds. "Sometimes I'll stop dead, and the audience will go silent. If you hold that long enough, then say, 'That doesn't feel so bad, does it?' " — he gets audibly excited — "The answers to the world's problems are in that silent gap. Because what are we afraid of, to be silent for a moment? We need a little silence. I can't love you if you're yelling at me, honey."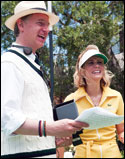 Paul Feig
Comedy Director of the Year
After laboring for more than a decade in the TV trenches, where the Emmy-nominated Feig created the cult hit "Freaks and Geeks" and directed everything from "The Office" to "Arrested Development" and "30 Rock," the writer-director (and sometime actor) joined the major leagues this year thanks to the breakout hit "Bridesmaids" ($150 million and counting).
"People think it's my first movie. It's not, but the other two did so poorly, I wish it was my first," he says. While "Bridesmaids" got credit for pioneering a new genre — the raunchy gross-out comedy for women — Feig takes exception to such labels.
"There's the one scene, but it's mostly implied," he stresses. "I don't see it as a gross-out comedy."
And while Feig says there have been "preliminary rumblings about a sequel — but nothing firm yet," he's next writing and directing "an unconventional love story" for Universal, to be produced by partner Judd Apatow.
Still, with several other film projects also lined up at Universal, Feig insists, "I love TV and I want to go back and forth, although I plan to do very limited amounts of episodic directing now. I'm more interested in creating my own shows again."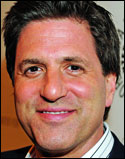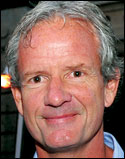 Steve Levitan & Christopher Lloyd
Comedy Writers of the Year
As the saying goes, "Dying is easy. Comedy is hard." And comedy gets even harder when your hit television show has received major acclaim.
"There are certainly days when we do not feel like the comedy writers of the year," says Emmy-winning "Modern Family" writer Steven Levitan, who co-created the show with Christopher Lloyd.
In television, Levitan says, writer's block is "not allowed."
"Luckily, if you are having an off day, three or four people are having an 'on' day — so no matter how bad your mood is, someone will make you laugh."
Levitan and Lloyd are old hands at the comedy game. Levitan worked on "Back to You," "Just Shoot Me!" "Frasier" and "The Larry Sanders Show." Lloyd collaborated on "Back to You" and "Frasier"; he also wrote for "The Golden Girls."
As the pair prep for season three, Levitan says, "We know there are a million critics posed over the keyboards, waiting to eviscerate us if we put on a subpar episode, so we do our best to keep that at bay!"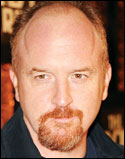 Louis CK
Comedy Person of the Year
There are multihyphenates. And then there is Louis C.K.
The standup-turned-TV star isn't content merely to topline the eponymous FX comedy "Louis." He also writes, directs, exec produces, edits, scores and even provides his own wardrobe for the majority of the skein's episodes. And that's to say nothing of his duties as a divorced father of two — a role that provides much of the comedic fodder for the series, now in its second season.
C.K. will soon throw himself back into standup, where he favors small underground clubs to concert-hall venues. The grueling schedule takes a great deal of stamina, prompting C.K. to train with fellow Bostonian Micky Ward, whose boxing career was chronicled in "The Fighter." But live auds provide a comfort zone for the funnyman, who has spent each of the past four years honing a new one-hour routine and turning them into specials, like the Emmy-nommed "Louis C.K.: Hilarious."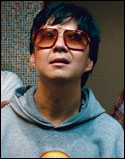 Ken Jeong
Breakout Comedy Star of the Year
Although the Detroit-born son of Korean immigrants trained to be a doctor, he secretly nursed an ambition to try comedy.
"I started doing standup while I was doing my medical degree at Duke, and it just took off after I won the Big Easy Laff-Off," he recalls.
Urged by competition judges Brandon Tartikoff and Budd Friedman to move to Los Angeles, Jeong gradually honed his craft at local clubs, and got his big break when Judd Apatow cast him as oddball Dr. Kuni in the '07 smash "Knocked Up." But it was his inspired turn in the "Hangover" films as manic Asian mobster Mr. Chow that really got Hollywood's attention.
"If 'Knocked Up' opened the door for me, Chow just kicked it in," says Jeong, who also appears in "Transformers: Dark of the Moon" and "The Zookeeper." The comic says there's been talk of "Hangover 3," but "nothing definite yet."
In the meantime, he's focused on season three of NBC's "Community," in which he plays angry Spanish teacher Senor Chang. "I feel very blessed, as just five years ago I was still a practicing doctor," he says.
MONTREAL JUST FOR LAUGHS
Biz taps viral evangelists | Brands frown on fair use | Ha-ha-honorees
10 COMICS TO WATCH
Jerrod Carmichael | Chris D'Elia | Josh Fadem | Pete Holmes | Thomas Middleditch | Tim Minchin | Amy Schumer | Rebel Wilson | Harris Wittels | Ali Wong