ACTOR
George Clooney
"Descendants"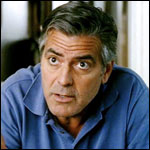 Two years ago, George Clooney was tubthumping a pair of pics at the Toronto Film Festival when he booked a dinner with "Descendants" helmer Alexander Payne to discuss a possible collaboration.
Before dessert arrived, Clooney had committed to play a Hawaiian land baron challenged by bad fortune and parenthood — a role different from his recent string of confident overachievers.
"If you stop pushing the limits (as an actor), then you just start thinking, Well, I have a fanbase that I have to perform to," Clooney said before the pic's New York Film Festival preem. "Then you are stuck doing that same guy all the time. I'm just not interested in that."
For Clooney, it's more important to seize a career-changing opportunity than to play to previous expectations.
"When I finally got 'Out of Sight,' which was a breakout part for me, I was at the right age to do that and at the right time in my career," he says. "I was ready to do that role. I think the right roles come around, and you do them. It feels forced otherwise."
ACTRESS
Michelle Williams
"My Week With Marilyn Monroe"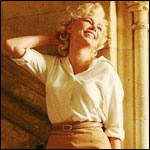 Michelle Williams considers her turn in "My Week With Marilyn" the most challenging role of a career that already boasts two Oscar noms.
"Oh my goodness gracious, it broke me," says the actress. "I've never attempted anything like this. Mostly it's been me making these people up. Their full breadth is sort of in my head and only I know if I'm really living up to it. But there's a certain Marilyn that is very public. So there is a certain amount of other people's expectations. I wish I could play this part for the rest of my life. I miss her like a friend I haven't seen in a while."
They key to her perf, Williams reveals, was to realize "the real gulf" between the public persona and the insecure woman. She says MM's greatest role was "Marilyn Monroe the icon. And she played herself to perfection. But it was just that, like Charlie Chaplin twisting his moustache. Then she basically realized she had imprisoned herself."
Williams see MM as both manipulator and victim.
"That's a big question. Was she being played? Or was she the one playing? Is it possible for her to be really that guileless? To be that innocent? I always figured it was a manipulation that she wasn't really aware of.
"She needed love and she needed attention and she would die and starve without it. So these were moves she made so that she would get what she needed to survive. Some part of me thinks they were unconscious on her part."
ENSEMBLE
"The Help"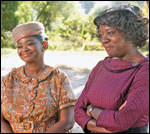 Viola Davis speaks for the cast of "The Help," which is receiving the best ensemble award.
The shoot in Greenwood, Miss., she recalls, was anything but typical.
"The cast was 95% women and really different in terms of personalities and different generations and different backgrounds — and it was a lovefest. I think because it was a small community, 2½ hours from a major city, and that it was a piece that wasn't about vanity or sex appeal. And of course," she adds, "it had a lot to do with the leadership, Tate Taylor," who adapted and directed Kathryn Stockett's bestseller for the screen.
Taylor didn't pull an Elia Kazan and try to replicate offscreen the onscreen division of the pic's maids and society ladies.
"Oh gosh, it was not like that at all! Absolutely the opposite. We needed that, to walk off the set from 1962, and we needed a release to step away from the 1960s era into the 21st century. We needed to have an understanding that we were not in that time period. That was our salvation."
SUPPORTING ACTRESS
Carey Mulligan
"Shame"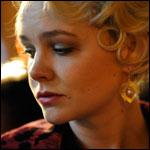 Carey Mulligan never thought she'd be cast as Sissy, the emotionally unstable sister of the even more troubled brother, in Steve McQueen's "Shame."
"She's so far removed from anything I played before," says the English actress. "I thought, I'm the last person you'd think of to play a risque character. He'll want someone sexier and more dangerous than me."
Mulligan also had to sing, and her show-stopping version of "New York, New York," performed atop the Standard Hotel, is a first.
"I've never sung in a film before; I did it at school but never professionally. For me she was trying to speak to her brother rather than give a performance. It's a song about escapism. When she was little, New York was a place she was going to go see, and everything going on when they were kids was going to go away. It would mean everything would be healed. It did turn into an emotional experience doing it."
Mulligan is now playing Daisy Buchanan to Leonardo DiCaprio's Jay Gatsby in Baz Luhrmann's 3D adaptation of the F. Scott Fitzgerald classic.
SUPPORTING ACTOR
Christopher Plummer
"The Girl with the Dragon Tattoo"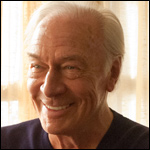 How is Christopher Plummer doing these days?
"I think I'm all right. I have a pulse," jokes the octogenarian whose very good year began with his gay widower in "Beginners" and concludes with a year-end blockbuster, "The Girl With the Dragon Tattoo."
"I love that — 'a Christmas movie.' Just my kind of Christmas: a nice, dark, black Christmas!" he says with a big laugh.
Plummer's film career began with "Stage Struck" in 1958. Onstage, he has "played most of the great classical roles ever written." But it was Michael Mann's "The Insider" in 1999 that jumpstarted his movie career again. Plummer recalls, "It sort of lifted me out of the morass of the '60s and '70s" movies, which coincided with his solo turn in "Barrymore" onstage. "So the movie scripts got more distinguished as the years went on."
Plummer unspooled a film version of "Barrymore" at the Toronto Film Fest and is hoping for a distribution deal.
Last year, he received his first-ever Oscar nom, for "The Last Station." Regarding a possible Acad follow-up with "Beginners," he says he doesn't act for the honors. "But awards are always nice to get. It's ironic how it's given my movie career a little bit of an uplift towards the end of my existence."
DIRECTOR
Bennett Miller
"Moneyball"

Though Bennett Miller grew up a diehard Yankees fan, it wasn't the baseball that attracted him to "Moneyball."
"I liked the character, his struggle and the adventure he was on," says the helmer. "When I really explored the story, I was intrigued that there were two things going on. On the one hand, it's a simple story about a guy trying to win baseball games, though the deck is stacked against him. On the other hand, it's a middle-aged guy who is trying to resolve something in himself."
Like Miller's previous directorial effort "Capote," "Moneyball" centers on a real-life character, Oakland A's general manager Billy Beane, leaving the helmer with little room for dramatic license. Still, Miller found it easier to tackle a protag like Beane than the author of "In Cold Blood."
"There are so many people still alive who knew Truman Capote really well, and they have strong opinions about who he was and what he was like," explains Miller. "There was a more rigid demand in that case to be accurate to the details of the person's persona," he says of "Capote."
PRODUCER
Letty Aronson
"Midnight in Paris"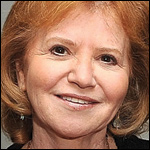 As Woody Allen's sister and longtime producer, Letty Aronson has developed a shorthand for communicating with the auteur. It hinges on "the ability to understand the verbal and nonverbal clues in a given situation," explains Aronson, who began working with her older brother nearly two decades ago on "Bullets Over Broadway."
For example, "After dailies he tells me a certain shot was not exactly what he wanted, but he can probably live with it. I immediately know that he will not be satisfied and will keep worrying about it if he doesn't reshoot it. So I just say, 'Let's cut our losses, stop talking about making it work, and let's just reshoot.' "
Though working in a foreign country poses a huge headache for producers, Aronson says the Paris-shot film's greatest obstacle was a different kind of time difference.
"Woody is notorious for hating to shoot at night," says Aronson. "Our normal shooting days end by 7 p.m. In this case, it was necessary to work until at least 3 in the morning very often and certainly past midnight the rest of the time. Getting him to accept this schedule … was by far the biggest challenge."
SCREENWRITER
Diablo Cody
"Young Adult"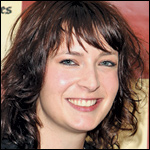 Diablo Cody never received the memo that Hollywood's interest in original material hovers somewhere between tepid and repulsed.
"Original screenplays must not be working as well as movies based on Hasbro toys," quips the "Young Adult" scribe. "Don't get me wrong: I would love to write a movie based on a board game that makes a billion dollars. It's just not in my skill set. I like to write spec scripts about small weird events in a person's life."
Following the hoopla surrounding her Oscar win for 2007's "Juno," the scribe could have commanded any studio project with her pick of director. Instead, Cody started writing yet another spec about a flawed heroine for "Juno" helmer Jason Reitman.
"I was feeling more introspective, and I didn't want to write about teenagers again," recalls Cody, who will soon segue to the director's chair for her next project, an untitled comedy starring Julianne Hough and Russell Brand. "I wanted to write about someone mature. Ironically, I ended up writing about someone less mature than Juno. It just goes to show that age is nothing but a number."
ANIMATION
Gore Verbinski
"Rango"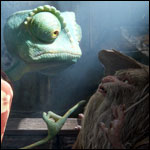 After "Pirates of the Caribbean," director Gore Verbinski was ready to walk the plank career-wise. "I thought the time was right to take on the challenge of my first animated feature," says the "Rango" helmer. "I like to do things that aren't comfortable."
Johnny Depp and the rest of the "Rango" cast initially balked at his unconventional ani approach that called for the entire voice cast to be on hand for the full 20-day production. "We did about eight pages a day, give or take, and at first, they were like, 'Whoa, this is a lot of page count,' " recalls Verbinski, who insisted that the actors have their lines memorized. "Eventually, they found it liberating."
BREAKTHROUGH ACTOR
Joseph Gordon-Levitt
"50/50"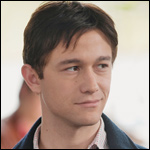 Who does Joseph Gordon-Levitt credit for his brilliant career?
"I had a teacher when I was a little kid, Kevin McDermott, who I learned from enormously, from age 8 to about 11," says the star of "50/50." "I learned so much about being an actor as well as being a person."
Today Gordon-Levitt doesn't have coaches or do class. He boarded "50/50" with just a week's notice to star as a cancer-stricken young man.
"It came together very last minute, but for me it never felt like more of a risk," he says. "My process is always the same: I read a script — I read a lot of scripts — and it's rare I really find one. And I loved this script. They were human beings and not plot devices or stereotypes. It made me care."
In his next outing Gordon-Levitt changes gears, literally, with "Premium Rush," a two- instead of four-wheel thriller. He plays a bicycle messenger in dire jeopardy. "It's a great, classic, popcorn action movie. And I definitely liked riding around on a bike in New York City."
As for having a breakthrough year, "I do feel the difference, yeah," Gordon-Levitt admits. "It's been a gradual thing for a long time. I went to Sundance in 2005 with 'Brick' and 'Mysterious Skin' and people recognized there was stuff I could do besides '3rd Rock From the Sun,' and then '(500) Days' came out and I heard, 'We thought he was only doing dark indie things.' And with 'Inception,' it was, 'Oh! he could be in big action things,' so that was a breakthrough. So I'm a believer in the slow boat. I'm not interested in short cuts."
NEW HOLLYWOOD
Felicity Jones
"Like Crazy"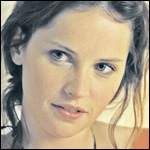 It took until Drake Doremus' "Like Crazy" for British newcomer Felicity Jones to realize her career had taken off.
"That film has been a turning point creatively and personally," says Jones despite previous perfs in "Brideshead Revisited," "The Diary of Anne Frank" and "The Tempest."
She won a best actress award at Sundance for her turn as "Like Crazy's" impulsive heroine, a Londoner whose life derails when visa issues prevent her continued affair with Californian Anton Yelchin.
Regarding why the pic marks a turning point, Jones wonders, "Well, where do I start? It was a completely new way of making a film, one I'd never done before. They wrote an outline and then the dialogue is improvised. It was all character-driven and a very naturalistic way of acting."
As for being discovered at Sundance, "the main thing is it's having these opportunities you'd always hoped you have. The desire is to have really great scripts, and now that seems more of a possibility."
She has finished "Hysteria," a comedy about the invention of the vibrator, and David Hare's political thriller "Page 8." Plus she has reunited with Doremus, making "a companion piece in some ways to 'Like Crazy,' " an untitled drama with Guy Pearce and Amy Ryan.
"But she's a very different, more self-destructive character in a much darker, more complicated, more difficult relationship," says Jones.
BREAKTHROUGH DIRECTOR
Michel Hazanavicius
"The Artist"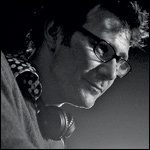 For Michel Hazanavicius, there's nothing incongruous about a lifelong Parisian taking on a classic Hollywood-set love story.
"I don't think of Hollywood as all that American," says the French helmer about his silent black-and-white film "The Artist," which revolves around the romance between a movie star and an ingenue. "I think of it as fodder for everyone."
The helmer, best known for his "OSS" spy comedies, immersed himself in pics like "Sunset Boulevard" as well as Charlie Chaplin's oeuvre. Despite his familiarity with American movies, the director had never worked with American thesps. "It was challenging, but it wasn't so painful," says Hazanavicius of his co-stars John Goodman and James Cromwell. "My English isn't perfect, but I could be understood."
EDITOR
Stephen Mirrione
"Contagion" and "The Ides of March"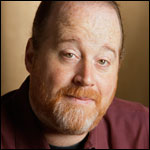 Since editing George Clooney's directorial debut, "Confessions of a Dangerous Mind," Stephen Mirrione has cut the helmer's three subsequent films. What keeps the pair's relationship going strong is simple.
"He does have a real nice editing room in Lake Como," Mirrione quips. "And I have a special skill that makes me invaluable. I can repair and maintain his pinball machine over there."
Three years after working together on Clooney's "Leatherheads," the duo picked up where they left off.
"His work ethic is right in line with my own, and we just sit down and start going through the cut, getting it where it needs to be," explains Mirrione, who also edited Clooney's "Good Night, and Good Luck." "Once we are there and it feels right, we don't do a lot of second-guessing."
Mirrione, who also frequently collaborates with Steven Soderbergh and Alejandro Gonzalez Inarritu, says Clooney's "Ides of March" is the latest in a string of films he has edited that delve into the world of politics.
"The underlying message of many of these films is that people need to listen to and respect each other as human beings," he says." That's what it all boils down to for me."
COMPOSER
Alberto Iglesias
"The Skin I Live In" and "Tinker, Tailer, Soldier, Spy"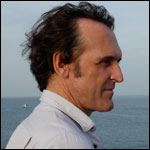 After toiling for four months on the score of Pedro Almodovar's "The Skin I Live In," Alberto Iglesias tried in vain to relax during a 15-day vacation before embarking on "Tinker, Tailor, Soldier, Spy."
"I tried really hard to read the 'Tinker' script and could not understand a thing — my English is not the best," quips the Spanish composer. "After that, it was impossible to rest. I was quite nervous."
"Tinker" helmer Tomas Alfredson assuaged Iglesias' fears by translating the Cold War-era espionage thriller into a more universal language.
"He helped me focus on what is not evident — the underwriting," says two-time Oscar nominee. "I understood through him the cadence that the film needed."
When working with frequent collaborator Almodovar, Iglesias enjoys a common language as well as a shared vision.
"He gives me a lot of information on the characters, but he also wants to be surprised by the music," he explains. "The dream is to create a contagious art, with no fear of complexity and still (accessible) to the public."
PRODUCTION DESIGNER
James Murakami
"J. Edgar"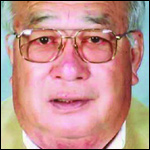 On "J Edgar," James J. Murakami was faced with the challenge of re-creating periods spanning from the early 1930s to the 1970s in painstaking detail but on a tight budget. The film's $35 million pricetag prompted the production designer and his frequent collaborator, Clint Eastwood, to get creative.
"Trying to shoot in Los Angeles and make it look like Washington and New York wasn't easy," notes Murakami. "There are very few buildings left in the city that go back that far. There are also locations that we shot 50 or 100 times. We had to find a way to make them look different."
His biggest coup was pulling off the Justice Dept. set. "I was surprised by how close we got," says Murakami.
VISUAL EFFECTS
Scott Farrar
"Transformers"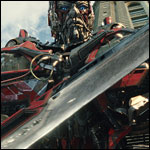 Scott Farrar received the biggest compliment on his "Transformers" handiwork from an unlikely source.
"We were filming in Chicago, and there were thousands of bystanders," recalls Farrar of the "Dark of the Moon" lensing. "There was a husband and wife and their two kids, and the husband kept saying, 'Where are the big robots?' And the wife, said, 'Maybe they'll be here tomorrow.' If people think it's that real, I think we've achieved what we wanted to achieve."
The Industrial Light & Magic supervisor, who spent 18 months making Megatron, Bumblebee and Optimus Prime come to life in 3D for their third bigscreen outing, says that each frame took a whooping 122 hours to render, up from 72 hours per frame for the 2D "Revenge of the Fallen."
"The aesthetic challenge is trying to make it look better than the last," he notes. "We had cooler shots and cooler action this time around, and we allowed the audience to really savor the transformations. (3D) is like taking a really great magic trick and taking the illusion and puffing it out."
SPOTLIGHT HONOREES
The Spotlight honorees at the Hollywood Awards are distinguished by their sudden prominence on American screens this year
Andrea Riseborough
Andrea Riseborough, already seen as an endangered virginal tea parlor maid in "Brighton Rock," portrays "W.E.'s" Wallis Simpson, the American divorcee whose affair and subsequent marriage with England's king changed the course of British history.
Jean Dujardin & Berenice Bejo
Jean Dujardin and Berenice Bejo of "O.S.S. 177" reteam for Michel Hazanavicius' "The Artist." She plays the movie extra whose relationship with him, a silent-screen star, spans the transition to the talkies.
Shaileen Woodley
Shaileen Woodley portrays a troubled teen coming to terms with her mother's impending death in Alexander Payne's "The Descendants." The young thesp had logged time guesting on various TV series but her star clicked as the cneterpiece of ABC Family hit "The Secret Life of the American Teenager," which debuted in 2008.
Anton Yelchin
Playing a British student's American lover in "Like Crazy," Anton Yelchin charts the rough ride to maturity that separation imposes on even the most ardent and amorous of couples.
Amber Heard
Amber Heard portrays the sexy mistress who jeopardizes her cushy life with Aaron Eckhart for a fling with Johnny Depp's wary journalist in "The Rum Diary."
Elle Fanning
Until her work as an in J. J. Abrams' "Super 8," Elle Fanning was known as Dakota's little sister. No longer.
HOLLYWOOD AWARD
Grit & glam in movie mecca | Glenn Close: 30 years of remarkable transitions | Hollywood Awards honorees