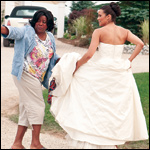 FILM:
Nova Scotia
With visuals straight out of a Stephen King novel, the picturesque town of Lunenburg, Nova Scotia, has become a favorite for Hollywood producers looking to replicate Northeastern U.S. locations with a coastal view. Earlier this year, nearby Blue Rocks doubled as Martha's Vineyard for the romantic comedy "Jumping the Broom" while its rustic historic sites and residential areas have become the mainstay for Syfy supernatural drama "Haven." The port town is also a UNESCO World Heritage site, deeming it of cultural significance and eligible for funding from the organization for its preservation.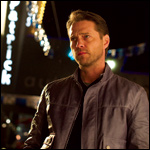 TV:
Big Motion Pictures
Production company Big Motion Pictures has a long history in Nova Scotia, with founders Wayne Grigsby and David MacLeod working together on Canadian television favorites "North of 60" and "Black Harbour" before launching their shingle in 1999. Since then, the duo has backed numerous TV movies, including 2004 miniseries "Sex Traffic," a U.K.-Canada co-production that received numerous accolades including eight BAFTA Awards. Most recently, the company teamed with fellow Canadian outfit eOne for Syfy's "Haven," as well as the Jason Priestley comedy "Call Me Fitz."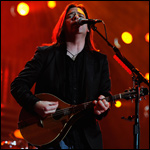 MUSIC:
Alan Doyle
Newfoundland native Doyle has had many lives in his musical career, perhaps most notably as the frontman to folk-rock band Great Big Sea, but his longtime friendship with actor Russell Crowe has boosted his profile far beyond the easternmost province in Canada. Doyle produced "My Hand, My Heart," the 2005 album from Crowe's band the Ordinary Fear of God, and the two paired up for a digital-only album release of their own this summer. Through their friendship, Doyle also introduced Crowe to St. John's, the province's capital city, and in August the actor made a guest appearance on the locally filmed comedy series "Republic of Doyle" (a show whose title has no actual relation to Alan Doyle).
• Atlantic Film Festival
Where: Halifax, Nova Scotia
When: Sept. 15-24
A variety of high profile independent films play alongside a series of concerts during the 10-day arts showcase that been running for more than 30 years. The eclectic format has helped the event build a reputation as one of the country's most notable film fests outside of Toronto.
• Evolve
Where: Antigonish, Nova Scotia
When: July
Themed around environmental awareness and sustainable living, the summertime music festival has been running for 11 years, and attracted a variety of indie rock artists including Edward Sharpe & the Magnetic Zeros, K-os, !!! and Michael Franti & Spearhead.
• Rock the Hill
Where: Halifax, Nova Scotia
When: July
Launched only this year, the Rock the Hill music festival was a hot summer ticket for East Coasters and beyond, partly because it was headlined by Metallica and other popular rockers like Coheed & Cambria. The event was put on by organizers who had previously lured the Rolling Stones, KISS and Paul McCartney to Halifax, a city that was once a dead zone for big-name concerts.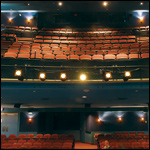 LIVE ENTERTAINMENT:
Neptune Theatre
The Neptune Theater in downtown Halifax is the largest professional theater in Atlantic Canada, and also one of the country's oldest. Founded in 1963, the Neptune has actually been operating since 1915 when it was known as the Strand, a home to vaudeville. Recent notable productions include the first domestic production of Disney's "High School Musical." The 49th season of the Neptune begins Sept. 13 with an adaptation of Mary Shelley's "Frankenstein."