From Hogwarts to Romania, CineEurope award winners are setting the pace for the new millennium.
David Heyman | Moshe "Mooky" Greidinger | Nancy Carson and Tom Molter | Soren Staermose
David Heyman
Producer of the Decade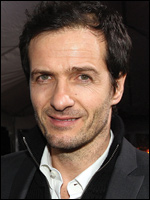 David Heyman was just a young indie producer with a couple of credits to his name when he embarked upon the epic journey that became the highest-grossing movie franchise of all time.
His relative inexperience when he persuaded Warner to option J.K. Rowling's "Harry Potter and the Sorcerer's Stone" makes his achievement all the more remarkable in shepherding all eight "Harry Potter" films over a decade with barely a misstep.
All the way through he maintained the same diffident demeanor, which clearly masked a steely determination to do everything right.
"I'm most proud of the fact that we worked in an environment filled with pride but no ego," he says.
"It's been like this great gift. We were given the most wonderful books to turn into films, and over the 10-plus years of production, we turned into a family. It was an environment where people could speak their mind without fear. It was a very safe place where people could do their best work."
Moshe "Mooky" Greidinger
International Exhibitor of the Year Award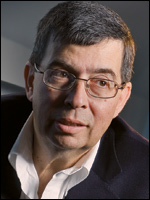 When Moshe "Mooky" Greidinger, CEO of Cinema City Intl., accepts his CineEurope honor June 30, he will be continuing a family legacy older than his country.
Greidinger's grandfather opened the first cinema in Haifa in 1930 — 18 years before the state of Israel was established. The younger Greidinger joined the business in 1976, opening Israel's first multiplex in 1982 and soon expanding into Europe. He is now the largest operator of multiplexes in Israel and Central and Eastern Europe.
His passion is bringing film to Europe's more far-flung communities. "In most cases, people raise an eyebrow, saying 'what are these guys thinking to risk it in Romania?'," he says. "We located territories that were really thirsty for good exhibition."
"When you come to a city like Braila, Romania, and you open a top of the line, 10-screen cinema, just to stand there on opening night and see the reactions of the people really lifts you up."
Nancy Carson and Tom Molter
International Distributor of the Year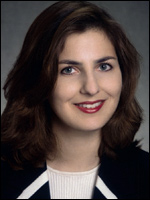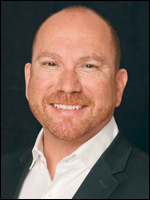 It's a good thing that Warner Bros. international distribution execs Nancy Carson and Tom Molter like to fly since they usually log about 100,000 air miles per year in overseeing the studio's films in more than 120 territories.
"I love handling exhibitor relations," said Molter, a senior VP and seven-year studio vet. "One of the keys is knowing that each market has its own unique characteristics. France isn't like South Korea, Australia's not like Japan and Russia and China are polar opposites."
Carson's an exec VP and has logged 15 years at Warners following stints at Vestron and seven years at Morgan Creek — a period that's seen overseas markets become a leading driver of the industry's growth.
"The international markets are like night and day since I came into the business," Carson says. "It never ceases to amaze me how well American films can do outside the United States. And Warner Bros. has always valued that."
Soren Staermose
European Box Office Achievement Award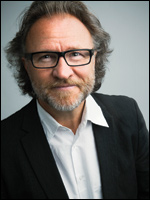 Danish producer Soren Staermose may not be a household name the world over, but the series of films he produced for Swedish shingle Yellow Bird certainly are.
He is the producer behind Stieg Larsson's "The Girl With the Dragon Tattoo" — and the other phenomenally successful Millennium crime thrillers.
Staermose modestly attributes the success of the movies to Stieg Larsson's universe, billed as "the hottest book on earth."
The strength of the characters helped drive gripping screen adaptions: "We did love Lisbeth Salander as a character and felt she was a different kind of women to bring to the screen. She was an underdog, a pierced sociopath with the heart in the right place fighting against the scum of our society and fighting against her dark past."
Where next for Staermose? He notes strong interest generated at Cannes for upcoming TV and film projects, including a big budget feature adaptation of bestselling Norwegian crime writer Jo Nesbo's "Headhunters."
CINEEUROPE:
Imax rollout hits a bump | CineEurope tackles hot topics | Sports may steal box office gold | CineEurope honorees