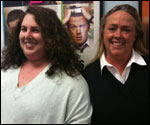 LISA BEACH & SARAH KATZMAN
Recent Scores: When "Horrible Bosses" became a critical and B.O. success, casting directors Beach and Katzman weren't surprised. "Every comedy wants to be the next 'Wedding Crashers' or 'Hangover' — to find that winning formula," Beach says. "We knew this script would cross all demographics." Incidentally, the two also cast "Crashers." Working through their Beach/Katzman Casting shingle, they've been together for 15 years, bringing to the table different knowledge bases but similar tastes. "Lisa is a BBC watcher, I'm the CW," Katzman says. For "Bosses," they got boldface names like Jennifer Aniston, old-timers like Bob Newhart and up-and-comers like Charlie Day. "That's what we love about a studio picture," Beach says. "We got to go wild, and no actor was too big to consider."
Coming Up: They cast "The Change Up," out Aug. 5 — "it's a little more madcap," says Beach.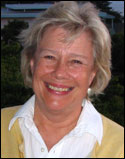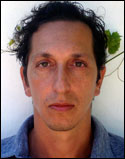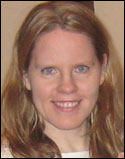 JULIET TAYLOR, PATRICIA KERRIGAN DICERTO & STEPHAN FOENKINOS
Recent Scores: Taylor has cast Woody Allen's films since 1971, DiCerto since the mid-'90s. And with French casting director Foenkinos, the three cast "Midnight in Paris," Allen's most successful film of all time in North America. One of "Midnight"s challenges was historical roles like Cole Porter and Ernest Hemingway; DiCerto spent the better part of a year dong research, and Foenkinos, who's worked on Bond and Potter films, loved the secrecy. "We couldn't tell anyone what part they were reading for," he says. "They didn't know their roles until a few days before shooting." Such is the process of Allen, and being part of his family means work is never done. "We'd be talking to anxious actors on the phone late into the night during filming," DiCerto says.
Coming Up: Taylor and DiCerto are on "Bop Decameron," Allen's Italian project. Foenkinos plans to direct.