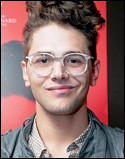 Xavier Dolan
The 22-year-old filmmaker established himself as a phenom after his debut, "I Killed My Mother," unspooled at Cannes' Directors' Fortnight in 2009. He generated more heat when his soph outing, "Heartbeats," preemed at Cannes' Un Certain Regard in 2010. But what was really unusual was that both pics were made with almost no coin from the Canuck public funders. The director is now shooting his third pic, "Laurence Aways," an ambitious French-language, Canada-France co-production about a transsexual, which is Dolan's biggest-budget effort to date at $9 million.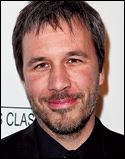 Denis Villeneuve
The Montreal writer-director is no newcomer — having made his feature debut at Cannes way back in 1998 with "Un 32 aout sur terre" — but he hit a career high in the past year with the tough-but-inspiring drama about sectarian conflict in the Middle East, "Incendies," which was nominated for the foreign-language film Oscar. He is set to make his Hollywood debut: the Warner Bros. pic "Prisoners."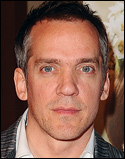 Jean-Marc Vallee
He first made waves in 2005 with the classic-rock-scored coming-of-age pic "C.R.A.Z.Y.," which sold in more than 40 countries. That success led to him landing the gig directing "The Young Victoria." He has returned to his Franco roots with his latest pic, "Cafe de Flore," which had its world preem at Venice fest and is set to make its North American bow at Toronto. A Canada-France pic set in 1969 Paris and contemporary Montreal, it stars French thesp-popstar Vanessa Paradis as the mother of a child with Down syndrome. Quebecois rocker Kevin Parent, in his first bigscreen role, plays a DJ in the midst of a tough divorce.