"360" | "Death of a Superhero" | "The Deep Blue Sea" | "Into the Abyss" | "Hysteria" | "Intruders" | "The Lady" | "Wuthering Heights"
"360"
U.K./Austria/France/Brazil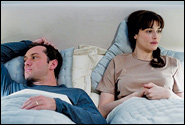 Viennese playwright Arthur Schnitzler could never have imagined, when he penned his 1900 play "Der Reigen" (better known to English-speaking auds as "La Ronde"), the fascination it would exert upon filmmakers, with everyone from Max Ophuls (in 1950) and Roger Vadim (in 1964) to Alan Rudolph (1984's "Choose Me") captivated by the drama's ingenious chain-link structure.
Now it's Brazilian director Fernando Meirelles' turn, with the helmer hoping to recapture some of his "City of God" luster after the critically and commercially disappointing "Blindness," a TIFF gala pick back in 2008. "360" finds him teaming with Brit scribe Peter Morgan ("Frost/Nixon"), who reportedly penned the script on spec.
Former Universal co-chairman David Linde (who worked with Meirelles on "The Constant Gardener" while running Focus Features) and Revolution Films' Andrew Eaton came onboard to produce, and began setting up a network of international funding partners, from Austria (ORF Fernsehfilm, Dor Film), the U.S. (Muse Productions) and the U.K. (BBC Films).
Boasting location work in London, Paris, Vienna, Wisconsin and Minnesota, the pic stars Anthony Hopkins, Rachel Weisz and Jude Law, alongside Euro draws Moritz Bleibtreu and Johannes Krisch. Eagle-eyed viewers, meanwhile, might spot Morgan's former inspiration David Frost in a cameo — as a "well-dressed passenger," naturally.
U.S. sales: United Talent Agency/Wild Bunch
International sales: Wild Bunch
"Death of a Superhero"
Germany/Ireland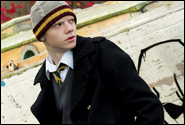 What began as a Teuton take on the superhero genre — one with an unexpected terminal-illness angle — blossomed into an Irish-Deutsch co-production with the addition of Dublin-born director Ian Fitzgibbon (whose first feature, "A Film With Me in It," premiered at Toronto in 2008) and the financial support of the Irish Film Board and Ireland's Section 481 tax incentive.
"Death of a Superhero," which was developed by Bavaria Pictures producer Astrid Kahmke from Anthony McCarten's 2006 novel, tells the coming-of-age story of 15-year-old cancer patient Donald (Thomas Brodie-Sangster), who is working with an unconventional but brilliant psychologist (Andy Serkis) and trying to manage a crush on rebellious classmate Shelly (Aisling Loftus). To cope, the gifted young animator imagines a fantasy world where an invincible superhero battles a deadly nemesis.
Though initially slated to shoot in New Zealand, the project relocated to Dublin, where helmer Fitzgibbon combined live action with classic 2D cel animation by German company Trixter ("Captain America"), the violent and graphic images of sex and death providing a window into the mind of a troubled, dying teenager. The film also offers auds a chance to see Serkis' face, after his acclaimed motion-capture turn in "Rise of the Planet of the Apes."
International sales: Bavaria Film Intl.
"The Deep Blue Sea"
U.K.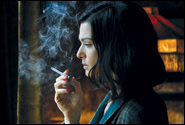 Heralding a long-overdue return to feature filmmaking for one of Britain's most beloved auteurs, "The Deep Blue Sea" marks Terence Davies' first dramatic credit since 2000's "The House of Mirth." Toplining Rachel Weisz as the wife of a British judge conducting a self-destructive love affair with an RAF pilot, it's adapted from a play by Terence Rattigan, set in 1950.
After a period spent working in near-obscurity, Davies' well-received 2008 docu-essay, "Of Time and the City," helped put the director back on the radar.
As producer Kate Ogborn says, "That certainly helped, no question. But it was also the feeling that this was the right project at the right time. For one thing, it's set in a period he knows well, and loves. Plus, Rachel came onboard early, and her enthusiasm for the role — and for working with Terence — helped get it moving."
Producer Sean O'Connor had developed the project independently before approaching Davies, who subsequently penned the script, with initial development funded by the Rattigan estate. O'Connor took it to the U.K. Film Council in June 2010, at which stage Ogborn came onboard, and by November the five-week London shoot had begun.
International sales: Protagonist Pictures
"Into the Abyss"
U.S./Germany


At an age when most of his contemporaries are easing toward retirement, 68-year-old Werner Herzog has maintained a prodigious work rate, alternating features with a steady stream of critically-praised docs. The most recent, "Cave of Forgotten Dreams," about prehistoric paintings in Gaul's Chauvet cave, was his first foray into 3D — and his most successful yet, grossing more than $5 million in the U.S. since its premiere at last year's TIFF. Now he returns to Toronto with "Gazing Into the Abyss," a study of inmates on Texas' death row.
Among his subjects: a man who murdered his girlfriend and her two disabled sons; a woman (one of only 10 on death row in the state) charged with abducting a baby and killing the child's mother; and Michael Perry, a 28-year-old convicted of triple murder, who was executed eight days after appearing on camera. Herzog interviews these prisoners himself, in an attempt, he says, to "look into the abyss of the human soul."
Co-produced by Spring Films for Britain's Channel 4 (where it will screen, in expanded form, as a four-part series), L.A.'s Creative Differences and the helmer's own Skellig Rock production shingle, the IFC Films pickup preemed at Telluride before heading to TIFF.
International sales: ZDF Enterprises
"Hysteria"
U.S./U.K.


Boasting one of Toronto's more eccentric loglines, "Hysteria" tells the strange-but-true story of how a proper Victorian doctor invented the world's first electro-mechanical vibrator. Set in the 1880s — the very peak of Victorian prudishness, as well as the dawn of the electrical age — the film was directed by "Finding North's" Tanya Wexler and stars an international cast that includes Hugh Dancy and Maggie Gyllenhaal, along with such reliable Brit thesps as Jonathan Pryce, Rupert Everett and Felicity Jones.
"Hysteria" was produced by an international trio of women: L.A.-based Tracey Becker ("Finding Neverland") brought on Wexler, U.K. producer Sarah Curtis ("Mansfield Park") and her Forthcoming Films pulled together the Blighty elements and Judy Cairo ("Crazy Heart") and her Informant partners rounded up the private equity and helped shape the rest of the finance plan, which included a decision to shoot half of the film in Luxembourg, through Delux Productions.
Cairo also used her relationships with American talent agencies to add Gyllenhaal and Dancy to the cast, which plays the titillating subject for comedic effect. Bringing the rich p
eriod setting to life are a distinguished below-the-line team that includes d.p. Sean Bobbitt ("Sense and Sensibility"), production designer Sophie Becher ("Alfie") and costume designer Nic Ede ("Nanny McPhee").
U.S. sales: Untitled Entertainment
International sales: Elle Driver
"Intruders"
Spain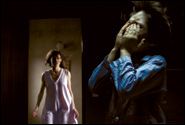 After a surprisingly long wait, Spanish director Juan Carlos Fresnadillo — whose '96 B&W short "Esposados" was nominated for an Academy Award — follows up his 2007 international hit "28 Weeks Later" with another harrowing genre exercise, "Intruders."
Based on Fresnadillo's long-gestating ideas and concept about the origin of childhood fears, the chiller is set in both Madrid and London and tells the story of two highly imaginative kids with gifts for storytelling — Juan (Izan Corchero) in Madrid, and Mia (Ella Purnell) in London — whose disturbing dreams of a faceless creature who enters their bedrooms at night seem to become terrifyingly real. The stories, separated by a distance of nearly 30 years, are connected by the Hollow Face character and suggest the enduring power of fears left unresolved in youth.
Clive Owen and Carice van Houten play Mia's anxious parents, while Pilar Lopez de Ayala plays Juan's equally worried mother. Shot in both Spain and England, the project was always conceived of as an international co-prod by producers Enrique Lopez Lavigne and Belen Atienza of Apaches Entertainment, who collaborate closely with Fresnadillo. Apaches and co-producer Mercedes Gamero then joined forces with Universal Intl. for the rest of the financing.
U.S. sales: United Talent Agency
International sales: Universal Pictures Intl.
"The Lady"
France/U.K.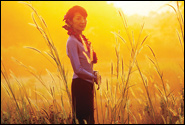 Gallic helmer and EuropaCorp majordomo Luc Besson ventures into new territory with his latest feature. Titled "The Lady," the French-Anglo co-prod is a study of long-imprisoned Burmese opposition leader Aung San Suu Kyi, played by Malaysian-born H.K. star Michelle Yeoh (best known to Western auds for her martial arts prowess).
Based on interviews conducted over more than 18 months by scribe Rebecca Frayn after she and her husband, producer Andy Harries, first visited Burma (now known as Myanmar) in the early 1990s, a draft of the script found its way to the star, who immediately adopted it as a personal project, enlisting EuropaCorp to finance and Besson to direct.
The title comes from the nickname by which Suu Kyi is known to her country's people, who are banned from speaking her real name aloud. Yeoh traveled to Myanmar to meet with the pro-democracy activist shortly after her Nov. 2010 release from an almost 15-year term of house arrest. In doing so, it seems, she earned her the enmity of the Burmese junta, who in June of this year deported her from the country, claiming she was now blacklisted.
ilming was divided between Oxford and Bangkok, with production duties split between EuropaCorp and Harries' own shingle, Left Bank Pictures.
International Sales: EuropaCorp
"Wuthering Heights"
U.K.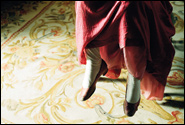 he latest spin on Emily Bronte's oft-revisited "Wuthering Heights" marks a stark departure from the star-driven adaptations that have come before. Though Michael Fassbender was initially cast as Heathcliff, while Natalie Portman, Abbie Cornish and Gemma Arterton were all attached at one point to play Catherine, British helmer Andrea Arnold changed course after boarding the project.
A stickler for authenticity, Arnold (director of gritty indies "Red Road" and "Fish Tank," as well as an Oscar winner for her short film "Wasp") insisted on shooting in the story's setting of Yorkshire, eschewing the typical pleasantries of period romance, including prim costumes and a sweeping score. The story, of course, remains the same: A poor boy is taken in by the wealthy Earnshaw family, where he develops an intense and doomed relationship with his young foster sister.
For the central couple, Arnold cast newcomer — and Yorkshire-born thesp — James Howson opposite Kaya Scodelario, an actress on the rise in the U.K. for her roles in "Skins" and "Clash of the Titans." The film — which was produced and financed by a patchwork of companies, including HanWay Films, Screen Yorkshire, U.K. Film Council, Ecosse Films, Film4, Free Range Films and Goldcrest Capital — premieres at Venice before making its way to Toronto.
International sales: HanWay Films
EUROS IN TORONTO
Overseas overview:
"360" | "Death of a Superhero" | "The Deep Blue Sea" | "Into the Abyss" | "Hysteria" | "Intruders" | "The Lady" | "Wuthering Heights"
Full coverage of the Toronto International Film Festival