With 35 films and 80 TV shows competing for attention at Comic-Con Intl. in San Diego this year, studios are eager to find any way to stand out among the 130,000 attendees with their properties.
It can be a tough task, especially for projects that are appearing for the first time and don't yet have a following — and one that studios have tackled by expanding beyond the convention center that houses Comic-Con itself.
Last year, in addition to promoting "Tron: Legacy" with a traditional panel discussion inside Comic-Con's 6,000-seat Hall H, Disney hosted a party a few blocks away, re-creating Flynn's Arcade and the End of the Line Club from the film at a warehouse.
Back in 2007, Warners' "The Dark Knight" bypassed Hall H altogether, opting to stage an elaborate scavenger hunt outside the convention center.
Similarly, Sony parked the Black Beauty from "The Green Hornet" outside Comic-Con HQ and blew man-shaped bubbles over the building to get people talking about "Skyline." Fox hosted an outdoor party for Robert Rodriguez's "Machete," which featured the taco truck from the pic. For many, the highlight of last year's Comic-Con was an elaborate carnival-like outdoor fan event for "Scott Pilgrim vs. the World" that Universal staged at the Hilton Gaslamp, across the street from the confab's home base.
Whether any of those stunts have paid off is another matter.
"Scott Pilgrim" didn't strike a chord at the box office; neither did "Green Hornet." And despite the top dollar Disney spent hyping "Tron: Legacy" at Comic-Con, the studio isn't rushing to make a sequel just yet.
Still, "The stunts are what people remember," says one top studio marketing chief. "You have to stand out. Even if you didn't like the movie, you're giving audiences a way to interact with your film. And they usually walk away with something free like a T-shirt or button to remember you."
So it's no surprise that the stunts are back this year.
The biggest belongs to Universal, with the studio holding the world premiere of "Cowboys & Aliens" at the San Diego Civic Theater, followed by an outdoor afterparty.
For "Captain America: The First Avenger," which marches into theaters Friday, Paramount and Marvel paired up with Lanmark Technology to produce a music lodge that will host the "Captain America Military Salute," which will honor the Navy SEAL Foundation and present a special award to iconic comicbook vet Stan Lee.
And Disney Channel is winding down its nationwide tour of the Platy-bus, based on the secret agent Perry the Platypus from "Phineas and Ferb," to promote the network's animated TV movie "Phineas and Ferb: Across the 2nd Dimension" and related videogames.
Despite the size of Hall H, marketing strategists have found they can get more exposure catering to the fans that surround the convention center.
The "Scott Pilgrim" and "Skyline" stunts were accompanied by huge billboards covering the sides of downtown hotels — impossible for Comic-Con attendees to miss as they approach the convention center.
Seizing on a similar strategy, Syfy has been taking over the Hard Rock Hotel's restaurant, turning it into Cafe Diem, to reflect the fictional hot spot from its show "Eureka." The venue has proved a clever way to promote Syfy's slate of shows throughout, down to the names of the dishes on the menu. The network will re-create the restaurant again this year, largely because attendees must walk right past the restaurant to head into the city's Gaslamp Quarter.
Hall H Highlights
THURSDAY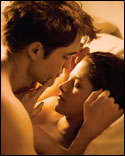 11:15 a.m.-12:15 p.m.
Addressing the most fervid fans first, Comic-Con kicks of with "The Twilight Saga: Breaking Dawn" panel.
12:45-1:45 p.m.
Sony presents a look at two Aardman collaborations: CG "Arthur Christmas" and stop-motion "The Pirates! Band of Misfits."
2-3 p.m.
FilmDistrict touts Guillermo del Toro-produced "Don't Be Afraid of the Dark" and Ryan Gosling starrer "Drive."
3:15-4:30 p.m.
Fox presents "Rise of the Planet of the Apes," along with upcoming pics "In Time" and "Prometheus."
4:45-5:45 p.m.
Robert Rodriguez has more than "Spy Kids 4" on the horizon. The helmer will tease the slate of his new Quick Draw shingle.
6-7 p.m.
A conversation with Jon Favreau and Guillermo del Toro , hosted by EW.
FRIDAY
11 a.m.-noon
Steven Spielberg will give fans a taste of Paramount's comic-based tentpole "The Adventures of Tintin."
12:15-1:15 p.m.
The Relativity lineup includes "Raven" (an Edgar Allen Poe-inspired serial killer thriller), "Haywire" and a visit by Steven Soderbergh.
1:30-2:30 p.m.
Screen Gems unveils "Underworld 4," as well as fest fave "Attack the Block."
2:45-3:45 p.m.
DreamWorks' panel for 3D vampire remake "Fright Night" features stars Colin Farrell, Anton Yelchin and Christopher Mintz-Plasse.
4-6:30 p.m.
Nicolas Cage returns to present "Ghost Rider: Spirit of Vengeance" during Sony's timeslot. Other pics include "30 Minutes or Less," "Total Recall" and "The Amazing Spider-Man."
6:45-7:30 p.m.
A special At the Drive-In panel focuses on "Grave Encounters" and "Tucker & Dale vs. Evil."
SATURDAY
11:45 a.m.-12:45 p.m.
Francis Ford Coppola and musician Dan Deacon will show footage from the director's new project, "Twixt."
1-2 p.m.
Relativity gives auds a peek at "Immortals," Tarsem Singh's Greek mythology-based epic.
2:15-3:15 p.m.
Playing to the geeks, IndieVest Pictures presents fantasy role-playing comedy "Knights of Badassdom."
3:30-4:15 p.m.
Kristen Stewart , Charlize Theron and Chris Hemsworth discuss "Snow White and the Huntsman" for Universal.
4:30-5:30 p.m.
Summertime Entertainment animated "Dorothy of Oz."
5:45-7:30 p.m.
Comic-Con fixture Kevin Smith closes out the day with his Q&A.
SUNDAY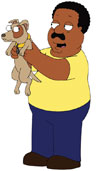 10-11 a.m.
TV day kicks off with "Glee," featuring creators Ryan Murphy and Brad Falchuk and a taste of "Glee: The 3D Concert Movie."
11:15 a.m.-12:15 p.m.
"Supernatural" graduates to the convention center's main floor, teasing secrets from Season 7.
12:30-1:30 p.m.
"Doctor Who" stars Matt Smith and Karen Gillan make their first trip to Comic-Con.
1:45-2:45 p.m.
Hear from the talent behind "Family Guy" spinoff "The Cleveland Show."
2:45-3:30 p.m.
Danny DeVito and the cast of "It's Always Sunny in Philadelphia" take questions from their fans.
3:30-4 p.m.
Kurt Sutter , creator of FX's "Sons of Anarchy," appears with cast members Charlie Hunnam , Katey Sagal and Ron Perlman .
4-5 p.m.
Audience participation is encouraged for the closing event, a screening of "Buffy the Musical."
DARK HORSE COMICS/COMIC-CON 2011
Pulp pics embrace dark side | What's next for Dark Horse | Studio deal put brakes on slate | Comic-Con stunts hit the streets
Variety's coverage of 2011 Comic-Con