Tax-driven film financing is finally growing in Spain. Starting in 2009, the Spanish film industry began offering an 18% tax break on production investment by private financial investors channeled through the Agrupaciones de Interes Economico (AIE) tax vehicles.
Spain's central ICAA Film Institute fund is set at €76.8 ($110.6 million) for 2011; $70.6 million is earmarked for automatic subsidies, tabbed at up to 15% of local B.O. Regional governments have increasingly backed the film industry. The Valencia region, which includes Alicante's Ciudad de la Luz studios, offers 20% rebates on 80% of total Valencia spend, capped at $5.8 million per pic.
The Catalan Institute of Cultural Industries annually dedicates $20.2 million in subsids for the film-TV production industry, including, in conjunction with pubcaster TV3, select subsidies up to around $2.5 million.
Canary Islands' singular tax regime offers a 38% AIE tax break for film investment from island-based companies. Producers are already taking advantage: lensing this May in Tenerife, Warner Bros. and Legendary Pictures' "Wrath of the Titans" is co-produced by Tenerife-based Furia de Titanes II AIE, whose partners include Banesto, one of Spain's foremost banks.
Other financing tools in Canary Islands include a reduced corporation tax of 4% and the Reservation of Canary Investment, which permits taxpayers to earmark part of their payments for film and TV.
TV broadcasters drive movie financing in Spain. A General Audiovisual Law obliges broadcasters and telcos to invest 5% to 6% of their annual TV revenues in European film/TV — read mainly Spanish — productions.
STUDIOS & FACILITIES UPDATE
CIUDAD DE LA LUZ: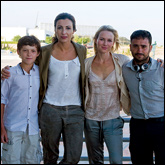 Opening in 2005 and designed by Gary Bastien, Alicante's $431 million Ciudad de la Luz studios last year opened a 328-foot-by-262-foot water tank, Europe's biggest, which contains a 394-foot-by-39-foot green screen. First feature film shooting at the tank was Juan Antonio Bayona's post-tsunami drama "The Impossible," toplining Naomi Watts and Ewan McGregor.
POST & VFX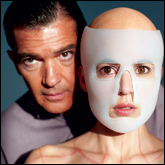 Spain's post and vfx is also very good, with high-profile players including Spain Fotofilm Deluxe, a seasoned film lab, providing all front-end services. It worked on Alejandro Amenabar's "Agora" or Pedro Almodovar's "The Skin That I Live In."
Post house Molinaire, part of Spanish film/TV giant Imagina, has offices in Madrid, Barcelona and Lisbon.
Apuntolapospo is the post-prod arm of conglom Vertice 360, and a Spanish 3D pioneer. Founders Victor Gonzalez and Ignacio Vargas of Next Limit Technology created the award-winning RealFlow software application, used in pics such as "Charlie and the Chocolate Factory" and "The Lord of the Rings: The Return of the King."
RESOURCES & CREW DEPTH
High profile local prodco Morena Films, co-producer of Steven Soderbergh's "Che" and Laurent Tirard's "Asterix and Obelix: God Save Britannia," provided production services for international pics such as Oliver Stone's "Alexander" and Roland Joffe's "There Be Dragons."
Spanish tech talent includes set decorator Pilar Revuelta and make-up artists David Marti and Montse Ribe, 2007 Oscars winners for "Pan's Labyrinth."
Spain's production depth is on par with any in the world. Calle Cruzada line producer Jose Luis Escolar manages a many big foreign film shoots in Spain. Credits include "Kingdom of Heaven," "The Cold Light of Day" and "Knight and Day."
THE ONE THING YOU NEED TO KNOW
Stable, sunny weather, Spanish landscapes, modern airports and highways and, at last, tax breaks.