The Czech incentive system, finally introduced in 2010 after years of lobbying by the local entertainment industry, has been a decided hit, with some $10 million in rebates last year taken up quickly by local and foreign productions, including latest the "Mission: Impossible" installment, "Ghost Protocol," which scored $2.2 million, while war tale "Red Tails," produced by George Lucas, won over $1.2 million; Euro cabler series "Borgia" got $1.6 million.
The incentives are cash rebates — not tax breaks — that cover up to 20% of spend for features, TV, animation and docus and must past the cultural test while fulfilling minimum local spend rules. There's no cap per project but a yearly capped budget for the rebate works on a first-come first-served basis.
Users have expressed overall satisfaction at the speed of payout, though some point out that the system's requirements can mean awkward partnering with local shingles. Backers of the rebate also admit that their current legal structure, as an annual parliament budget item, would be better if it were more certain.
STUDIOS & FACILITIES UPDATE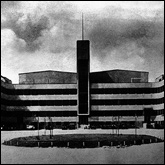 Barrandov: Prague's Barrandov Studios (barrandov.cz) is still the cream of the crop, particularly with a new management team aggressively courting productions from both east and west, while also moving into bigger budget TV series to expand its base. The vast pre-war collection of soundstages and servicers isn't known for being cutting edge technically, and its newest facility, the Max hall, has experienced electrical bugs but users swear by the crew skills, versatility and design of its older halls.
Options: Gatteo (filmstudiogatteo.cz) is another smaller, newer studio that, like Barrandov, has been moving into producing while offering creative deals.
POST & VFX
UPP: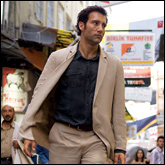 Prague's UPP (upp.cz) has won praises for its post and FX mastery from international productions such as Warner Horizon TV's "Unnatural History," Columbia's "The International" and Scott Free's upcoming "Andromeda Strain" remake. It's also used by several U.S. producers who send it regular work.
Avion: Avion (avion.net) has proved a favorite with top Czech filmmakers including Jan Hrebejk for its three floors of modern sound, VFX and post suites.
SoundSquare: SoundSquare (soundsquare.cz), with voice casting and mixing niches, is buzzing with commercial and feature work.
RESOURCES & CREW DEPTH
The Czech Republic is coming back from a major lull in production so its crew depth is not what it was at peak production in 2007, many skilled technicians having gone on to greener pastures or been picked off by neighboring countries that are also working hard to grow their resources. Many international shingles still bring in their department heads but hire the rest locally, so the squeeze is still felt when a "Mission: Impossible" franchise moves in for the season. But with many choosing to shoot the country's picture-perfect locations rather than booking Barrandov, up to three major shoots can be managed at once if they're efficient.
FILM COMMISSION CONTACTS
Czech Film Commission
Ludmila Claussova, ludmila@filmcommission.cz
Michaela Tapsikova,
michaela@filmcommission.cz
+420 221 105 254
Mobile: +420 724 329 956
Web: filmcommission.cz
Email: info@filmcommission.cz
THE ONE THING YOU NEED TO KNOW
Prague prices are not what they once were and last year's deep discounts on accommodation are drying up fast — but the city still competes well against Western Europe.