No matter how many times you walk the Croisette, all that Champagne and bouillabaisse will take its toll. But you needn't put on pounds or sacrifice your usual fitness regime. Here are a few routines and resources for staying lean and mean.
Personal Training: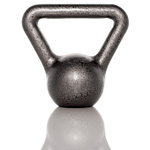 How do you say "kettlebell" in French? Ask semi-professional rugby player and trainer Paddy Warwick, whose sessions include the use of resistance and core stability work — think kettlebells, TRX suspension and rope pulls. He also incorporates boxing, kickboxing, flexibility enhancing routines and running/swimming intervals into your workout. (Each one-hour session costs €80; €210 for three). Warwick typically trains in his studio in Mougins, but he will come to you — and train at a hotel gym, yacht or on the beach — for an additional €20. Phone: +33-(0)6-17-49-66-41; email: contact@paddywarwick; Web: Paddywarwick.com
Boot Camp
Warwick will tailor a mini-camp for a group of four or more that consists of six sessions over two weeks. As you can imagine, the intense course focuses on anaerobic endurance and fat burning through weight training and intervals.
Yoga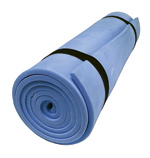 At Vinyasa Studio, you can practice traditional hatha yoga or add some cardio by taking a yoga flow or power yoga class. Specials include three classes for €30. Address: 14 Rue Buttura; phone: + 33-(0)4-93-38-68-74; Web: Vinyasayogastudio.com. For private lessons, contact Parisian dancer Ophelia Ouille, who studied Iyengar yoga in India and will come to you with her belts, bolsters and blankets. One-on-one classes start at €28; a group lesson costs €18. Phone: +33-(0)6-74-50-60-57; Web: Yogaprecision.net
Pilates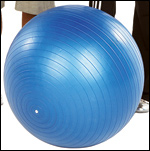 Just a two-minute walk from the Croisette, Real Pilates offers classes based upon the original teachings of dancer Joseph Pilates in an air-conditioned studio. There is even a mini spa with shower, so you can bypass running back to you hotel after a session. Private classes run €64, or you can bring a friend and pay €50 each; for a group of three, you'll each pay €45. Packages of five classes are also available. Address: 4 Rue Jean Jaures; phone: +33-(0)4-93-68-16-37; Web: Francepilates.com
Running
Jogging along the Croisette would be nice if it weren't so glutted with lookie loos. But you can mirror that route with a 2.5-mile beach run on the west side of town or take the ferry to Ile Sainte-Marguerite for a 4.3 cardio trek on tree-lined paths. To see the actual routes and suggested time of day for each jog, go to Blazetravelguides.org