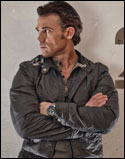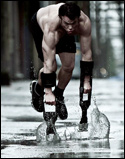 TERRY NOTARY
Movement choreographer
Recent Scores: The way a superhero lands on the ground or a monster tears the head off its prey are moves that come from the mind of choreographer Notary, who teaches those skills to actors. "My biggest pet peeve is movement for movement's sake — cool moves," he says. "When it comes to characters, subtlety is really the key." Notary is responsible for character movement in "Avatar," "Superman Returns" and the upcoming "Rise of the Planet of the Apes." "My ambition is that an actor knows his character so well that he can do nothing and still embody that character."
Coming Up: Notary is currently working on "The Hobbit," for which he'll create goblins, orks, dwarfs and elves. "I get one hour with Peter (Jackson), where he sits in his chair, and I dance around for him," says Notary, who's ready to show off his goblin king and army. "I love pitching these things to him. He's such a character-driven director (and) really loves character-driven movement."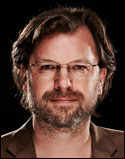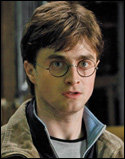 TIM BURKE
Vfx supervisor
Recent Scores: Burke joined the "Harry Potter" family in 2001 with "Harry Potter and the Chamber of Secrets" as part of Tony and Ridley Scott's Mill Film, of which he was a co-founder. The most successful film franchise ever put London's vfx community on the global map. He recently wrapped the finale, "Harry Potter and the Deathly Hallows: Part 2." Burke earned Oscar, BAFTA and Visual Effects Society noms for "Deathly Hallows: Part 1" and won an Oscar for "Gladiator." "It's been a fantastic experience, one in which I have learned so much about the filmmaking process; it's been such a thrill and education to work with the different directors, trying to bring their individual visions of each book to the screen."
Coming Up: Nothing yet announced.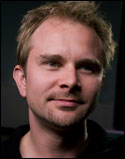 DAN GLASS
Vfx supervisor
Recent Scores: After several Hollywood vfx blockbusters ("The Matrix" sequels and "Batman Begins," which earned a BAFTA nom), Glass got the chance of a lifetime to work more organically with Terrence Malick on "The Tree of Life." Likewise, for more artistic stimulation, he relocated from the U.K. to Santa Monica last year to become Method Studio's exec VP and senior vfx supervisor. "Working with Terrence Malick was one of those experiences I wouldn't have traded for anything. He's a rare individual and filmmaker, deeply considerate of others but relentlessly perfectionist and with an extraordinary eye and ear for detail," says Glass. "His rich appreciation for an authenticity to science while encouraging an artistic sensibility to the imagery made for a challenge that was deeply rewarding."
Coming Up: Vfx supervisor on Tom Tykwer's "Cloud Atlas."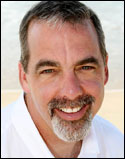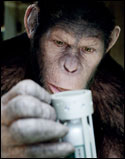 KURT WILLIAMS
Vfx supervisor
Recent Scores: Williams has spent the last 18 months bringing to life photorealistic apes in Fox's "Rise of the Planet of the Apes." As co-producer, he oversaw half the budget and was responsible for creating on-time and on-budget completely believable digital apes from the design phase, to motion capture to the final image.
Coming Up: Aside from consulting recently on side projects, Williams says he has yet to decide on his next movie. "I hope for projects with filmmakers that like to raise the bar and that requires a close, collaborative process from the very beginning," he says. "Visual effects are no longer an afterthought but a creative force that allows filmmakers to tell great stories and imagine concepts that we never thought were possible."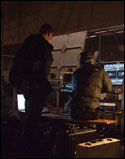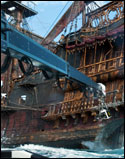 CHARLES GIBSON
Vfx supervisor
Recent Scores: The budget for "Pirates of the Caribbean: On Stranger Tides" was smaller than on previous installments, but Gibson (who earned an Oscar for 2006's "Dead Man's Chest") and his team still turned out some impressive work, including a spectacular sequence in which a ship is taken down by swarm of mermaids. The big change was new director Rob Marshall ("Chicago"), working on his first effects-heavy film. "We had a lot more work upfront helping to conceive those sequences and get them laid out on paper and set up for Rob," says Gibson, "as opposed to Gore (Verbinski, director of the first three films), who planned strategically (on his own)."
Coming Up: Gibson will rejoin Verbinski for Disney's revival of "The Lone Ranger," this time working not in effects but as second unit director.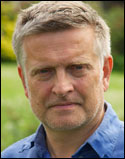 NICK DUDMAN
Makeup effects designer
Recent Scores: The makeup effects creator of all things "Harry Potter," from Lord Voldemort's noseless face to Gringott's Goblins, is finally ready to leave Hogsmeade behind him. But after more than a decade of creating magical creatures, any other project is going to be hard to match. "The lovely thing about working on the franchise was that you never had to cut creative corners," says Dudman. "You'd say, 'In a perfect world how would we do this?' And then you'd do it."
Coming Up: Dudman, whose resume also includes "The Mummy" franchise and "Batman Begins," is currently looking into developing projects of his own. "I want to branch out," he says. "I've been challenged by scale and schedule. I would like to be challenged in a different way creatively. I want to step out outside the makeup effects brief and explore other aspects of filmmaking."