Here are some members of a new generation of talented artisans rising up the ranks.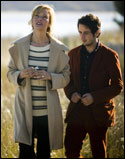 KATE DEAN
Line producer
Dean, who's line-produced such projects as the Oscar-nommed "Winter's Bone" and "On the Ice," never set out on that career path. "I began as a painter and sculptor and fell into it six years ago while running for political office in New Hampshire," she says. Her first job, as LP on "Staring Out in the Evening" "was a trial by fire," she admits, "but I loved it." Since then, Dean's worked on a wide range of indie films, including "Ceremony" starring Uma Thurman, the upcoming "Friends with Kids" and the untitled Drake Doremus film.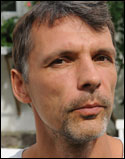 EIGIL BRYLD
Cinematographer
The Emmy nominee (for Barry Levinson's "You Don't Know Jack") and BAFTA winner ("Wisconsin Death Trip") has built a reputation for nailing stylish, atmospheric visuals, thanks to his work on such projects as "In Bruges," "Kinky Boots," "Becoming Jane" and "Les Amours perdus." The Danish-born d.p., now based in New York just wrapped Paramount feature "The Twylight Zones" for David Chase. "It's a very ambitious coming-of-age rock 'n' roll story set in the '60s," he says. "I love dramatic visuals, and David really pushed me to the maximum on this."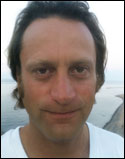 DAVID LANZENBERG
Cinematographer
Born in Paris, Lanzenberg moved to America in 1984 and began as a lowly PA. For the past six years he's worked as a d.p., shooting high-end commercials (Apple, Nike, Hugo Boss) and musicvideos (Prince, Lenny Kravitz, Beck, John Legend, Red Hot Chili Peppers) "It's a bit crazy but good training," he says. Lanzenberg just shot his first feature, "Celeste & Jesse Forever," for director Lee Krieger, starring Andy Samberg and Rashida Jones. "It's a rom-com, but with a good twist," he says. "Next I'm hoping to shoot a drama. Movies are my focus now."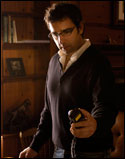 ANDRIJ PAREKH
Cinematographer
Parekh could easily embody cinema's international soul. Of Ukrainian and Indian descent, he studied cinematography at the FAMU film school in Prague and at NYU's Tisch School of the Arts. Nominated for the 1998 Eastman Excellence in Cinematography Award, he has since shot such features as "Blue Valentine" for director Derek Cianfrance and "Cold Souls," a 2010 Independent Spirit Award nominee, for director Sophie Barthes. Next up: "Greetings From Tim Buckley," "a father-son story about singer Jeff Buckley," says Parekh. "The main challenge, besides the constant money and time problem, is delivering images as powerful, lyrical and beautiful as Jeff's voice."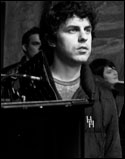 MICHAEL FIMOGNARI
Cinematographer
The Pittsburgh native is a big fan of unconventional narratives and dark, dramatic visuals. "My last four films have all been set at night, so I guess I'm drawn to those projects," he says. His stylish work on such varied pics as "Beautiful Boy," which won the Toronto Film Festival's Intl. Critics Prize in 2010, "Yonkers Joe" and "Au revoir Taipei," has made him a hot commodity. Fimognari is in Cleveland shooting "Boot Tracks" for director David Jacobson. "It's a surreal drama, and another night-time setting," he says.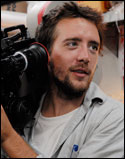 MATTHEW J. LLOYD
Cinematographer
The 27-year-old Canadian who began his career shooting skateboard videos in Toronto before moving to L.A. in 2007 has had a turbo-charged ride. After making a name for himself at Roman Coppola's commercial production company, the Directors Bureau, by shooting stylish campaigns for such clients as Nike and Pepsi, Lloyd was "plucked out of thin air" by Oliver Stone to shoot 2nd unit on his upcoming "Savages" alongside d.p. Daniel Mindel. Lloyd's in New York shooting "Robot and Frank," starring Frank Langella and Susan Sarandon. "It's wild to go from a low-budget indie to a $60 million studio film," he says.
ROMAN VAS'YANOV
Cinematographer
Moscow-born Vas'Yanov got his first camera at 12. "My father was a propaganda photographer, so I grew up in that world," says the d.p. who started off shooting commercials and low-budget features in Russia and Europe. His big break was the 2008 Russian musical film "Hipsters," which won the Nika Award for cinematography and got the attention of UTA. The agency encouraged him to relocate to L.A. last year. With a growing reputation for shooting fast with minimal gear, he just wrapped "The Motel Life" the directorial debut for the Polsky brothers, and is shooting "End of Watch," directed by David Ayer, starring Jake Gyllenhaal, "with six custom-built nano cameras."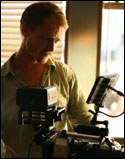 KASPER TUXEN
Cinematographer
The Danish cinematographer splits his time between the U.S. and Denmark — and between films and commercials. He's become sought after in Hollywood since shooting "Beginners," starring Ewan McGregor and Christopher Plummer for Mike Mills. "I like simple and beautiful," says Tuxen of his style, which dovetailed with the director's minimalist and precise approach. The d.p., whose debut American film, Eric Mendelsohn's "3 Backyards" won the 2009 Sundance director's prize, is working on the new TV show "Boss" with director Gus Van Sant and actor-producer Kelsey Grammer for Starz. "It's a drama, and Gus has given me a lot of freedom artistically," he says.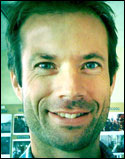 TOM LISOWSKI
Production designer
The New York native, who attended art school in Chicago and Berlin, began as a videogame designer and then moved into production design, "starting off doing very low-budget indie films" six years ago. Today, his stock and budgets are rising. He's working on Rob Reiner's "feel-good dramedy" called "Summer at Dog Dave's" — and has several other films awaiting release, including "Arena" and "Meeting Evil," both starring Samuel L. Jackson, "The Courier" with Mickey Rourke, and "The Gauntlet," "an action-horror film which we shot in China."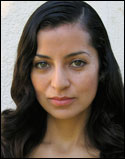 ELAINE MONTALVO
Costume designer
The California native, who studied film and costume design at UC Berkeley, got her big break when "Real Women Have Curves" starring America Ferrera won at Sundance in 2002, showcasing her flair for comedy. That gift is on view in Nickelodeon's boy-band comedy series "Big Time Rush." "We just wrapped our 49th episode, and it's fun to do as it's so stylish and so much of the comedy depends on the costumes," says Montalvo. In between seasons one and two she also designed costumes for director Chris Weitz's new movie, "A Better Life."
OLIVIA MILES
Costume designer
After starting in commercials in Portland, Ore., the Vermont native made the move to L.A. and into TV and film some eight years ago. Her timing was perfect, as she got her big break — "Entourage" — soon after. "I began as a set costumer, moved up, and became the costume designer on season seven," she says. Having just wrapped season eight, Miles already misses "the lovely dysfunctional family that is 'Entourage.' There's talk of a movie version, which would be great," adds Miles who's currently doing "Jane by Design," a new ABC Family series about a high school girl moonlighting in the fashion world.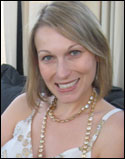 COURTNEY DANIEL
Costume designer
Canadian Daniel studied theater but quickly moved into movies and got her big break doing extras costumes on Bryan Singer's "X2." She moved up to assistant costume designer on "Catwoman" and since then has done such big features as the "Night at the Museum" franchise, "X Men: The Last Stand" and "Rise of the Planet Apes." "The Grey," the Joe Carnahan-directed Arctic thriller out next year, is Daniel's first film as a full-fledged costume designer "and a very different challenge" from her new project "Elysium," the sci-fi adventure starring Matt Damon and Jodie Foster from "District 9" helmer Neil Blomkamp.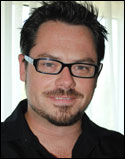 JEFF SEIBENICK
Editor
After honing his craft directing and editing musicvideos for such indie artists as Fall Out Boy, 30 Seconds to Mars, Black Rebel Motorcycle Club and Sugarcult, Seibenick has made a name for himself in TV comedy — "I love the fast pace of TV" — with credits including "Eastbound and Down" starring Danny McBride and "The Sarah Silverman Program." Cutting the third season of "Eastbound and Down," Seibenick went to school with its creators McBride and Jody Hill. "We've all come up through the business together, and those guys have been so important to my career," he says.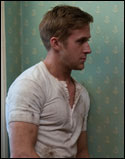 MATTHEW NEWMAN
Editor
Based in Berlin for the past decade, Newman started off as a PA on "Gangs of New York" "where I first got interested in editing," he recalls. His first feature was cutting the 2007 TV show "Miss Marple: Nemesis" for director Nicolas Winding Refn. Now Refn's go-to editor, Newman has cut "Bronson," "Valhalla" and Refn's upcoming "Drive," starring Ryan Gosling and Carey Mulligan. "It's a really cool, old-school action movie," he says. Next up: "Only God Forgives," which Refn will shoot in Bangkok. "It's a Western, with Ryan Gosling, half in Thai — it'll be interesting."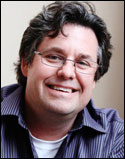 MICHAEL L. SALE
Editor
Sale's career as a go-to comedy editor has been hot since the Judd Apatow smash "Superbad" opened the door — and Sale pretty much demolished that door with his recent work on "Hangover 2" and "Bridesmaids," his fourth picture with Apatow. The New England native loved comedy and when he moved from TV into features "it was just a great fit for me," he says. Currently in Cleveland for Paramount's "Fun Size," "a Halloween coming-of-age comedy," Sale says the secret of great comedy is that "directors like Judd and Todd set out to make great films that are also very funny."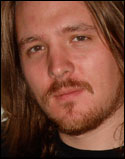 TOM POOLE
Colorist
Poole is both a veteran colorist and a budding feature DI star. He began his career at the Mill in London and then relocated to New York, where he works at Company 3. His projects have included music videos for top acts including Eminem and the White Stripes, and major commercial campaigns for Reebok, Infinity and Mastercard. In features, Poole has worked on "The Girl Is in Trouble," exec-produced by Spike Lee, "The Swell Season" and "Drive." "I want to keep doing films and commercials," says Poole who's doing "Blue Valentine" director's Derek Cianfrance next film. "They're very different disciplines, but I love the diversity."