As a musician, Gene Simmons was responsible for some of the most iconic music of the 1970s. But if he hadn't been even savvier in the business arena, the world might never have known.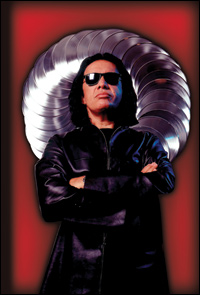 "Creativity is fine, but it's like having a car without the fuel," he says. "We have an inferred fiduciary duty as creators of content to make sure that the distribution model is as big as it can be, and reaches as many people as possible in as many ways as possible."
Back then, a clever marketing hook like the band's face paint helped turn heads. These days, he says, the best tool to reach people is via mobile technology. In fact, he notes, it might be the only way to do so in years to come.
"The physicality of technology is going to disappear before you know it," he says. "Mobile is a word most people don't understand. It's not just your handheld device. It can go in areas you can't even dream of."
To date, one of the biggest hurdles mobile (and most other forms of online communication) has faced has been the language barrier. At the Mobile Entertainment Summit today, Simmons will discuss Ortsbo, an automatic translation tool for a variety of sites including Facebook, Twitter and Google Talk.
Ironically, Simmons says, the existing language of the Internet itself — such as terms like "social media" — has hampered communication.
"I hate that the geeks that created the technology had control of the language," he says. "All of these words are so off-putting."
As communication lines open up, though — and people learn to move past those tech terms — the mobile world will become a wide-open field for businesses, ideologies and more to prosper, he says.
"You need to seduce the masses into believing they must have what you are offering," he says. "Mobile is the most seductive way to do that now."
Hard to kill
Four devices that set out to slay the iPad — and failed
Apple's dominance in the tech world sometimes seems unstoppable. Since their debut, the iPhone and iPad have led the smartphone and tablet market, leaving a number of competitors in their wake. Here's a look at four "iKillers" that never quite lived up to their hype: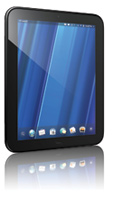 HP TouchPad
Just six weeks after the release of this 10-inch tablet, HP announced plans to discontinue it, making it one of the most stunning failures in tech history. Despite its user-friendly operating system, the system didn't live up to expectations and was considered bulky — but was no worse than most other competitors.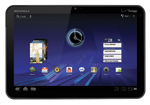 Motorola Xoom
Hailed as the best gadget at CES in January, the Xoom fell flat at retail, priced out of the range of most users and hobbled by a required carrier commitment. Ultimately, the user experience wasn't compelling enough to attract a mass audience.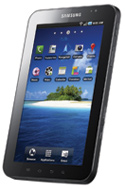 Samsung Galaxy Tab
Samsung tried going smaller with this slimmed-down 7-inch tablet — and earned some decent reviews. But Android's lack of a tablet interface at the time and a paucity of apps kept it from catching on. Its big brothers survive. (Samsung bumped the screen of the follow-up to 10.1 inches to make it more competitive.)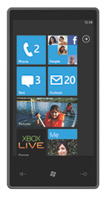 Windows Phone 7
Microsoft's complete redesign of its smartphone operating system was miles ahead of its predecessor, but a limited selection of apps and vast consumer resentment over its earlier phones has kept this system at the back of the pack.