Here are six execs who've put a multinational multimedia giant on a path to further growth: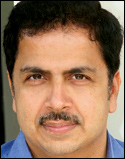 Anil Arjun
CEO, Reliance MediaWorks
As the head of India's largest film and entertainment services company and a member of the Reliance Anil Dhirubhai Ambani Group, Arjun has overseen MediaWorks's rapid expansion in exhibition, film and media services, and television software since Reliance ADA Group acquired majority and controlling interest in the company in September 2005. As a member of the management council, Arjun was instrumental in driving business growth strategy and organizational development. He was appointed CEO of the company in April 2008.
MediaWorks' revenue has grown from roughly $18 million in 2006 to $161 million in 2010. Arjun attributes the company's success to "our ability to nurture and grow talent organically. We have not just listened to our clients, but have also listened to our internal specialists and been able to create a dominant presence across the entire services value chain."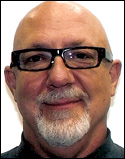 Reid Burns
COO, RMW's Burbank operations
Burns oversees operations and strategic business development for Reliance's Burbank facility and has focused on expanding the unit's advanced proprietary image processing software from traditional restoration services to new production work, especially 3D production.
He began his career color timing some 200 features before managing production at Deluxe Labs. After stops at FotoKem and Ollin Studios in Mexico City, he joined MediaWorks in 2008. "My current focus for RMW Burbank is to be the catalyst and company hub for all 3D production work," he says. "Using our proprietary software, the Burbank facility provides automated 3D alignment, noise or grain management, and image and detail enhancement. Together with our 2D-to-3D conversion teams and vfx units, we offer the full spectrum of services for 3D studio projects. We can provide spectacular services at very fair pricing."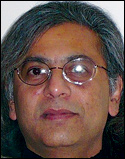 Sandeep Divekar
General Manager, Global Technology Initiatives, Reliance MediaWorks
Divekar has worked in computer graphics and technology for 23 years, and has extensive in architecture, media services, enterprise applications, e-commerce, visual simulation, online media and IPT. He's responsible for commercializing the proprietary image processing and film restoration technology at MediaWorks and for finding new applications for the technology.
Prior to joining, Divekar founded a South Asian IPTV network for Neulion, which involved negotiating contracts with South Asian TV channels, setting up satellite capture teleports in Nepal and India, market research, designing packaging and pricing and launching the network to consumers in Canada and the U.S. Previously he was CEO and president of MultiGen-Paradigm, a provider of visual simulation software and weapons training for the aviation industry. Prior to that he was CEO and co-founder of 3Name3D, a 3D graphics software company.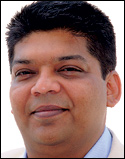 Hemen Doshi
COO, Media Services
A 25-year industry veteran, Doshi joined three years ago; as COO of Reliance MediaWorks' Media Services unit he oversees the company's film restoration and image enhancement services. He has spearheaded conceptualization and launch of a 90,000- sq. ft. facility in Mumbai for digital restoration and content processing, as well as securing a 1,000 film-digital restoration and migration project for the National Film Archive of India.
Prior to Reliance MediaWorks, Doshi delivered over 5,000 advertising projects and some 3,000 hours of televised content. He has also provided broadcast logistics and post-production services to key industry players, and attributes his success to "listening, customer-centric orientation, focus and thinking ahead." His ambition for the company and his department is simple: "To become an integral comprehensive first choice service partner to our customers."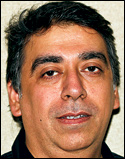 Naresh Malik
COO, Reliance MediaWorks
A 20-year veteran of the entertainment and post-production industry, Malik joined Reliance two years ago. As the COO of its Creative Services division, he oversees the company's international vfx, stereoscopic 2D-to-3D conversion, animation and TVC post business verticals. Malik was previously the CEO of Pixion in India where he spearheaded the company's expansion across markets and business verticals, and also worked with Ideal Systems Asia Pacific, Grass Valley Group and Television Eighteen.
"Having had the opportunity to be a user, solutions designer and now a service provider has allowed me to look at each challenge as an opportunity for which to customize a solution," he says. "It has not only given me the insight on the needs of this industry but also taught me to be appreciative of its concerns and those of the artists alike."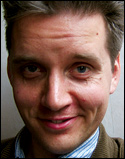 Patrick von Sychowski
Head of global strategy
Based in London, von Sychowski joined Reliance MediaWorks as a consultant in May 2008, then came aboard full time in April 2009, serving as COO/digital cinema. As a member of the Management Council, he's been instrumental in driving the company's global growth strategy, initiating international alliances and supporting organizational development across the U.S. and Europe.
Previously he was a senior analyst for London-based media research company Screen Digest, where he pioneered the coverage of digital cinema, and was a consultant to the U.K. Film Council's Digital Screen Network. As director of digital business development he set up the digital cinema operations for Unique Digital and Deluxe Europe, as well as founding Electronovision Consulting. "Our focus is to serve our film and media clients with unique tools on a large global scale with an unrelenting focus on quality and security," he says.
More on Reliance MediaWorks at 5
To restore and beyond | Reliance expands reach | At the top