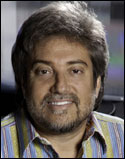 GREG P. RUSSELL
Re-recording mixer
Recent Scores: After working for over 16 years at Sony Pictures — where he's mixed such films as the "Transformers" and "Spider-Man" franchises, "The Rock," "Con Air," "Armageddon," "The Mask of Zorro," "The Patriot," "Pearl Harbor," "Memoirs of a Geisha" and "Salt" — Russell is about to move to the new facility that Technicolor has built on the Paramount lot. The highly respected and hugely experienced mixer, with over 190 films to his credit and 14 Oscar noms under his belt, is looking forward to switching to the state-of-the-art operation, which he terms "an amazing, unique and very exciting opportunity for me."
Coming Up: Russell's first order of business when the mixing stages open in September: "Hansel and Gretel: Witch Hunters," with Jeremy Renner and Gemma Arterton. And "Transformers 3," his eighth collaboration with Michael Bay, could put him firmly into awards consideration once again. .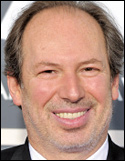 HANS ZIMMER
Composer
Recent Scores: Zimmer has completed a busy period that included writing scores for "Inception" and "Pirates of the Caribbean: On Stranger Tides," and collaborating with John Powell on "Kung Fu Panda 2." He also scored Gore Verbinski's animated feature "Rango." "It's great sitting in the room with Gore," Zimmer says. "There's a lot of jamming and a lot of guitar playing."
Coming Up: The composer is reuniting with Christopher Nolan to score "The Dark Knight Rises."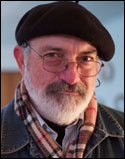 MARK ULANO
Sound mixer
Recent Scores: More than 10 years after winning an Oscar for mixing "Titanic," Ulano again tackled a film with young thesps and visual effects: "Super 8." The pic gained a lot of buzz "for extended improvisation ensemble work with excellent but untrained teenage actors," he says. "Call me old-fashioned, but for me, a film's appeal is built on good storytelling through compelling characters."
Coming Up: After "Cowboys & Aliens," Ulano turned to Paul Thomas Anderson's "The Master," starring Joaquin Phoenix and Amy Adams.
Co-founded by industry vets Lon Bender and Wylie Stateman, post sound company Soundelux has provided sound editorial, sound supervision, Foley, ADR and sound design for nearly 30 years. Four Impact honorees are affiliated with the facility.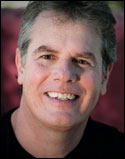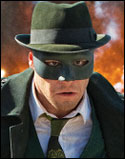 WYLIE STATEMAN
Supervising sound editor
Recent Scores: "Robin Hood," "The Tourist" and "Green Hornet." Stateman was Oscar-nominated for sound editing on "Inglourious Basterds" and "Wanted" and has enjoyed long-running relationships with such filmmakers as Oliver Stone, Wolfgang Peterson, Quentin Tarantino, Paul Haggis and Timur Bekmambetov.
Coming Up: He's currently working on "Apollo 18," produced by Bekmambetov for the Weinstein Co., which he calls "a recovered-footage piece done documentary style. It's a first for my team as we're also creating the entire music score." Then he tackles "Abraham Lincoln: Vampire Hunter," a mash-up of genres, "and a wonderful, curious film with a twist."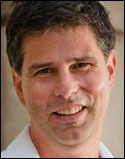 MARK STOECKINGER
Supervising sound editor
Recent Scores: He received an Oscar nom for sound editing 2010's "Unstoppable" and another in 2009 (shared with Alan Rankin) for "Star Trek," for which he also received a BAFTA nom. Work also includes "Robin Hood," "Law Abiding Citizen" and "Semi-Pro."
Coming Up: The upcoming "very loose remake" of the 1985 vampire movie "Fright Night," out in August. "The big, fun challenge was creating the signature sound of the vampires," says Stoeckinger, who's now prepping "Prometheus," Ridley Scott's "sort of prequel" to "Alien." "It's going to be a big creative challenge and very exciting."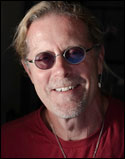 PER HALLBERG & KAREN BAKER LANDERS
Supervising sound editors
Recent Scores: The in-demand team, who won Oscars and BAFTAs for "The Bourne Ultimatum" (earlier they won Oscars for "Braveheart") worked on "Green Lantern," "The Wolfman," "Red Dawn," "I Am Number Four" and "What's Your Number."
Coming Up: The pair, who sometimes split projects up to accommodate scheduling, are prepping two new films: "Safe House," a thriller-adventure starring Denzel Washington and Ryan Reynolds, helmed by Daniel Espinosa, and "Hansel and Gretel: Witch Hunters," with Jeremy Renner and Gemma Atherton, directed by Tommy Wirkola. Latter "is quite violent but also tongue-in-cheek," says Hallberg.
Five sound professionals on the Impact list this year are affiliated with the Sony Pictures Post Production Facilities on the Sony lot in Culver City. The complex — which includes art deco theaters with names like Cary Grant, Kim Novak and William Holden — provides mixing stages, a scoring stage, mastering, Foley, ADR, sound editing and other services.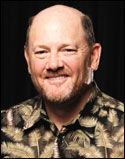 R. RUSSELL SMITH
Dialog and music mixer
Recent Scores: The 20-year vet mixer of high-profile TV shows and features has won multiple Cinema Audio Society awards and boasts multiple Emmy noms and a win for HBO's "Deadwood." He recently finished the third season of "90210" and the second season of "Justified."
Coming Up: "I'll be starting the fourth season of '90210' and the third of 'Justified,' " says Smith, who's also done the pilot for new series "Charlie's Angels." "And then I'll be starting on the first season of 'Pan Am,' so I'm pretty busy."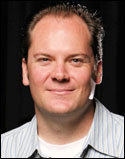 TATEUM KOHUT
Re-recording mixer
Recent Scores: Kohut has largely worked on comedies. "It just worked out that way," he says. Projects include "Zookeeper," "Bad Teacher," "Just Go With It," "Grown Ups" and "Friends With Benefits."
Coming Up: He's mixing the new Adam Sandler comedy "Jack and Jill" — "an interesting challenge as Adam plays both characters, and there's lots of his usual rapid-fire dialogue and a ton of music to be woven in." Then he starts on two more laffers: "Here Comes the Boom" starring Kevin James, and Sandler's next pic, "I Hate You, Dad."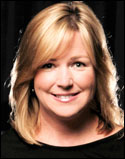 DEB ADAIR
Re-recording mixer
Recent Scores: Adair, who's had multiple Emmy and Golden Reel noms and wins, has worked on varied fare such as "The Lincoln Lawyer" — "tricky audio with all the practical locations" — and "Zookeeper," "Easy A," "Takers" and "Priest."
Coming
Up: "I'm doing 'Moneyball' starring Brad Pitt — a baseball film but more of a character study. And it's tough as the director's made a lot of picture changes, even during the final mix. Then I start 'Ghost Rider: Spirit of Vengeance,' with Nic Cage. They shot in Romania in springtime, and the audio's full of melting ice and dripping in the background. That's going to be quite a challenge."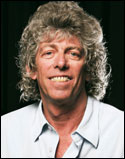 GREG ORLOFF
Re-recording mixer
Recent Scores: Oscar and BAFTA nommed for "True Grit" (and a 2005 Oscar winner for "Ray"), Orloff has partnered with Kohut for the past two years and on 10 films, including "Friends With Benefits" and "Zookeeper." "It's a great relationship, and we also go off and do separate projects, like when I partnered with Skip Lievsay for 'True Grit' and 'No Country for Old Men' " (which nabbed Oscar noms).
Coming Up: "We're starting the temp mix on 'Here Comes the Boom,' starring Kevin James, and then we'll be finishing up 'Jack and Jill' before we start on Adam Sandler's 'I Hate You, Dad.' "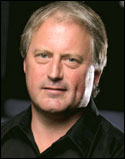 PAUL MASSEY
Re-recording mixer
Recent Scores: Massey, whose 30-plus years' experience has earned him six Oscar noms, three BAFTA wins, two additional BAFTA noms and other awards, has mixed "Pirates of the Caribbean: On Stranger Tides," "Rango" and "The Chronicles of Narnia: The Voyage of the Dawn Treader."
Coming Up: Massey just mixed "Real Steel," "an action film with boxing robots, a heavy-metal score and noisy stadium crowds — a real challenge to get clarity in the mix and not overwhelm an audience," he says. Then he's on "In Time," "a futuristic sci-fi film" for director Andrew Niccol.