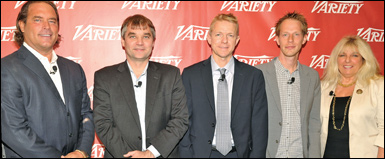 NAVIGATING NEW MEDIA
Sony TV's Steve Mosko, Warner Bros.' Thomas Gewecke, Lionsgate's Kevin Beggs, Virgin Produced's Jason Felts and Greenberg Glusker's Candace Carlo spoke of adapting to new business models.
* * *

PREMIUM PROJECTIONS
IHS Screen Digest analyst Tom Adams offered data and analysis on the growth of the electronic homevid biz and the potential impact of the premium VOD rollout.
* * *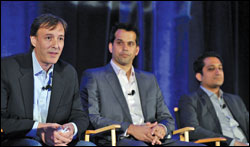 THE SOCIAL SWIRL
Mindshare Entertainment's David Lang, Ad.ly's Arnie Gullov-Singh and Zynga's Manny Anekal talked shop and strategies for harnessing the immense marketing power of social media. "It's a way to capture people and bring them to a place where you own the relationship," said Gullov-Singh.
* * *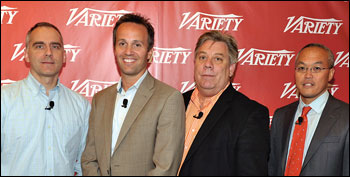 APPS AND OPPORTUNITIES
MTV Networks' Erik Flannigan, Sony TV's Eric Berger, Pixar/Disney's Rob Rowe and DirecTV's Derek Chang weighed in on how the explosion of entertainment-related apps and tablet computers is changing the way filmed and interactive content is conceived, produced and delivered.
* * *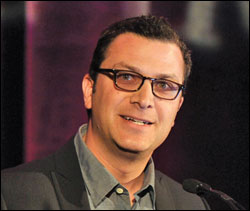 BRANDED GENERATION
Generate CEO Jordan Levin spoke of his shingle's success in developing

branded digital content for a range of clients and platforms.
* * *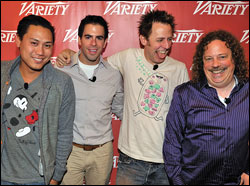 DIRECTORS' CUT
Helmers Jon M. Chu, Eli Roth, James Gunn and Tim Hill talked about the ability

to do more on screen with tighter budgets thanks to technological innovations in filmmaking and vfx techniques.
* * *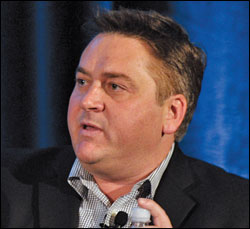 HOLLYWOOD MAKEOVER
NBCUniversal's Cameron Death took part in a sesh examining the prospects for traditional media companies and creatives to make significant money online.