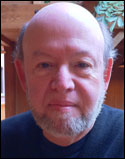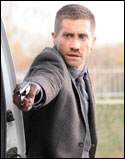 PAUL HIRSCH
Recent Scores: Hirsch, who recently finished editing Duncan Jones' tricky and complex time-travel action thriller "Source Code," has served as the cutting-room guru behind auteurs like Brian De Palma, George Lucas and John Hughes. But a film's outcome isn't something for which he'll take sole credit. "I'm expected to bring my own sensibility to the material, but ultimately the director has to put the picture in line with his own sensibility," he says. "Many of the decisions that I make will be endorsed, but inevitably there will be many that have to be altered. I always say two heads are better than one, especially if one is a director's head."
Coming Up: Hirsch will be working on Brad Bird's "Mission: Impossible — Ghost Protocol" until November; he worked for almost 14 months on the first "Mission."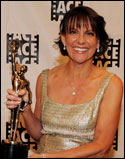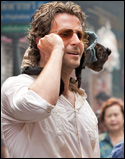 DEBRA NEIL-FISHER
Recent Scores: What has Neil-Fisher learned from the record-breaking "Hangover" series? A lot about the appropriate amount of screen time to give a penis. "A couple of seconds — tops," she says. After editing both "Hangover" films and "Due Date," Neil-Fisher has become the go-to gal for R-rated comedies, but she has to be careful about her own comfort with coital cuts. "You get jaded, but the audience isn't used to it like you are," she says. That experience allows her to monitor trends. "Relatable material that's R-rated is what everyone wants right now," she says. "A universal story, but the opportunity to show some skin and swear." But she adds, "I'm a mom so it's kind of embarrassing to say what I do."
Coming Up: Neil-Fisher is so "happily pigeonholed" in comedy that she plans to try directing.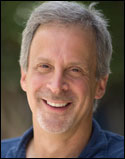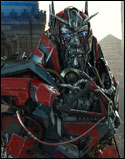 WILLIAM GOLDENBERG
Recent Scores: The editor of "Transformers: Dark of the Moon" has a philosophy that's easy to express but more complicated to achieve. "I want to be right for any movie," he says. Goldenberg's career ranges from "Heat" to "Pleasantville" to "Coyote Ugly," with Oscar noms for "The Insider" and "Seabiscuit" sprinkled in. But "Transformers" was his biggest movie. "I'd never done anything on this scale," Goldenberg says. "Buildings falling over, robots — how could I not do this movie? I've tried to do comedy, action, drama; I want to push myself out of my comfort level — that makes me a better editor."
Coming Up: Ben Affleck's "Argo." The two worked together on "Gone Baby Gone" and Goldenberg calls Affleck his "favorite guy — there's no ego stroking with Ben."