All four colorists on the Impact list this year are affiliated with Efilm, the digital lab owned by Deluxe that provides digital intermediate, scanning, color timing, film recording and other services to film and TV clients.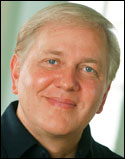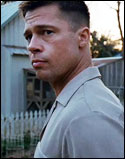 STEVEN J. SCOTT
VP, creative director, supervising digital colorist
Recent Scores: "Captain America: The First Avenger," "Cowboys & Aliens," "The Help," "Thor" and "The Tree of Life." He's a five-time Hollywood Post Alliance nominee and three-time winner for color grading of a feature film in a DI process. Prior to Efilm, Scott worked as a compositor for Digital Domain and, before that, as an illustrator. "The more you know, the more experience you have, the better it makes you at the work you're doing today," he says.
Coming Up: Terrence Malick's untitled next feature starring Rachel McAdams, Rachel Weisz, Ben Affleck and Javier Bardem; and "Red Tails," a 2012 release with a story penned by George Lucas.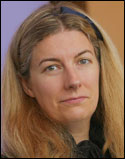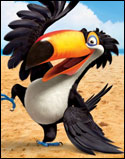 NATASHA LEONNET
Senior colorist
Recent Scores: "Horrible Bosses," "Young Adult" and "Rio." She's also a two-time HPA nominee for color grading of a feature film in a DI process. Leonnet became part of Efilm's team after working as a colorist for Industrial Light and Magic, Digital Film Lab and Arri Digital in Munich. She also holds a B.A. in Film Studies from Brown U. Leonnet believes in dedication to the director's vision. "The technology is never the aesthetic," she says. "We're there to help the mood and the emotion come forward in a film."
Coming Up: "My Mother's Curse," a road comedy starring Seth Rogen, Colin Hanks, Kathy Najimy and Barbra Streisand.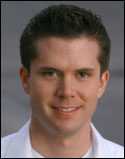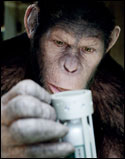 MITCH PAULSON
Digital colorist
Recent Scores: "Larry Crowne" "True Grit" and "Rise of the Planet of the Apes." Paulson worked as a compositor prior to becoming a colorist and loves the collaborative process that brings out the director's and d.p.'s vision for the look of a film. "For 'True Grit,' the Coen brothers wanted something unique, something you don't usually see in Westerns," says Paulson. "Part of that gritty look became taking the saturated greens out of the trees and plants."
Coming Up: "The Thing," "The Vow," starring Channing Tatum.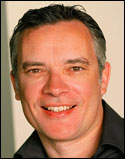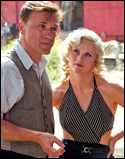 YVAN LUCAS
Colorist
Recent Scores: "X-Men: First Class," "Rise of the Planet of the Apes," "Water for Elephants," "Fast Five," "Eat Pray Love" and "Wall Street: Money Never Sleeps." He started at Efilm in 2007 and has been a colorist on 118 features. Earlier he worked in Europe, serving as a lab timer in France for 20 years. "Amelie" was his first project as a digital colorist. He's also worked on "Inglourious Basterds," "A Very Long Engagement" and "Shutter Island."
Coming Up: Steven Spielberg's "War Horse."