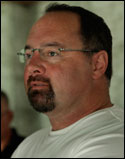 JEFF CRONENWETH
Recent Scores: Cronenweth just finished work on the American adaptation of "The Girl With the Dragon Tattoo," for helmer David Fincher — marking another significant collaboration between the two; Cronenweth also shot Fincher's "Fight Club" and "The Social Network," which garnered a cinematography Oscar nom. Other Cronenweth projects include "One Hour Photo" for Mark Romanek, "Down With Love," for Peyton Reed, and "K-19: The Widowmaker" for Kathryn Bigelow.
Coming Up: Cronenweth is shooting commercials, which he values as a way of experimenting with technology. "We're always seeing the most cutting-edge equipment on commercials, so it's a chance to see how these tools can be used," he says.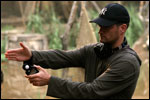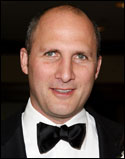 JONATHAN FREEMAN & KRAMER MORGENTHAU
Recent Scores: Both d.p.'s worked on HBO's "Boardwalk Empire." The show's visual template was established in the pilot by director Martin Scorsese and cinematographer Stuart Dryburgh: a chiaroscuro vision that drew equal inspiration from the early 20th Century Ashcan School of realist painting and gangster films of the '30s. When Freeman and Morgenthau came aboard to shoot the balance of the first season, they tried to take the aesthetic to its logical extreme, whether it was Morgenthau bathing gangster Al Capone in Gordon Willis-esque darkness or Freeman allowing portions of psychologically damaged, morally challenged characters' faces to fall off into black so "half of them were missing, if you will," explains Freeman. "Because of the brilliant writing of the show, you get inspired to not just come up with an overall look and execute it, but (to create) specific approaches that work for a scene or an episode."
Coming Up: Freeman is at work on the second season of "Empire" in New York, while Morgenthau is in Belfast, Ireland, shooting a markedly different HBO drama, the sword-and-sorcery epic "Game of Thrones." "I've done a lot of different things, but I haven't done castle, swords, horses and dragons before, so it's fun," says Morgenthau, who also shot the pilot for the upcoming NBC series "The Playboy Club."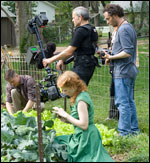 EMMANUEL LUBEZKI
Recent Scores: Lubezki shot Terrence Malik's "The Tree of Life," which some say easily puts him in the running for a cinematography nom from the Academy this year. The d.p. has worked on some of the most distinctive looking films of the past 20 years, including "Sleepy Hollow," "Great Expectations," "Children of Men" and "Meet Joe Black." His work has earned him four Academy noms, two ASC noms and one win for "Children of Men" and a BAFTA for "Children." His commercial "Write the Future" for Nike scooped the Grand Prix at the Cannes ad fest in June.
Coming Up: Lubezki's work will be seen again in Malik's next project, and on the Sandra Bullock-George Clooney space thriller "Gravity."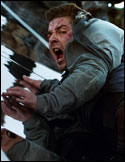 AMIR MOKRI
Recent Scores: : The Iranian-born director has of late dedicated himself almost exclusively to big-bang, CGI-enhanced studio films such as "National Treasure: Book of Secrets," "Fast & Furious" and this summer's "Transformers: Dark of the Moon," the latter of which reunited him with his "Bad Boys II" director Michael Bay. He began his career in the late '80s, alternating between the arty kitchen-sink drama of director Wayne Wang ("Eat a Bowl of Tea," "Life is Cheap … but Toilet Paper is Expensive") and action-suspense titles like "Blue Steel" and "Freejack."
Coming Up: Mokri is prepping for Warner Bros.' Superman reboot "Man of Steel," which is scheduled to shoot in Chicago and Vancouver with Zack Snyder at the helm.