As technology gets more complex, it's fitting that an underlying theme of this year's Consumer Electronics Show is making people's lives easier.
Tech advances can be a dual-edged sword. Bleeding edge products might be phenomenal, but using them can often be frustrating (look no further than the bulky glasses required for 3D TV). There will be announcements galore at this year's show – but more and more companies are realizing that the key to success is focusing on products that not only fill a need, but don't require users to memorize a hefty manual before they turn it on.
That's due, in part, to the lack of "wow" items that will be at this year's show. While CES 2010 was laser focused on 3D TV, this will be a more iterative show. Manufacturers overall will likely refine existing products rather than tread new ground.
Leading the charge will be tablet computers. The success of Apple's iPad has made this technology the odds-on favorite to be the focus of the show. (A survey of CES attendees by the Consumer Electronics Association found that more than 46 percent feel tablets will be the "must have" technology at this year's show.)
Several companies are expected to make reveals. Microsoft will once again show off a new line of tablets during CEO Steve Ballmer's pre-show keynote. Toshiba will likely debut three tablets – one for Android, one for Windows 7 and one using Google's Chrome OS. And Research in Motion will have the Blackberry Playbook on display.
The introductions are all meant to to steal away some of Apple's market share, but they face an uphill battle. Looming is the iPad 2 announcement, which is expected next spring and could put a damper on any enthusiasm competing tablets generate at CES.
The tablets, though, also represent a move towards true mobile computing. Laptops made that promise, but their clamshell design and traditional keyboard make them awkward to use while standing. And the screens of smartphones are often too small to substitute for a full-sized computer. The tablet, though, helps eliminate both problems.
"The big, overarching theme this year at CES is practicality, portability and convenience," says Scott Steinberg, CEO and lead analyst at TechSavvy Global. "Rather than simply trying to dazzle consumer with the shiniest technologies, consumer electronics manufacturers are becoming more cognizant that consumers are watching where every dollar is spent, so they're clearing leaning towards making devices that make sense in the context of our everyday lives."
There are also some reports suggest that at the show Microsoft will take the wraps off Windows 8, which leaked documents have shown to be more touch-screen friendly and focused on simplicity and ease-of-use.
As it did last year, 3D TV will have a central role at the show, with second-generation machines coming out. An influx of 3D cameras and camcorders will be on display, giving those sets additional functionality in the home as well.
But the growing use of apps and streaming services built into televisions and Blu-ray players will likely command more attention from consumers.
Hulu Plus will likely appear integrated into several devices. Google TV was expected to have a big presence with manufacturers as well, but the company's ongoing problems with content providers could lessen its presence.
Sonic Solutions' RoxioNow will also likely be a frequent mention, due to the recent integration of that streaming service onto HDTV chipsets from Trident Microsystems – a semiconductor provider for Samsung, Sharp, Panasonic and more. And Wal-Mart owned Vudu will continue to expand its footprint.
Even apps will tie in with the convenience trend. A startup called Snapstick will show a new technology it hopes will compete with the rash of set-top boxes hitting the market. Shown in a demo video, the service allows iPhone owners to "flick" content toward a TV screen, which then begins playing the same content. The idea is that even on sets that don't have Hulu streaming or other coveted services, users can watch them in their living room.
CES 2011: Advance highlights
3D to share spotlight with tablets, apps, phones
As it did last year, 3D TV will have a big footprint at the 2011 Consumer Electronics Show – but it's going to have to share the spotlight with other technologies this time. Tablets, apps and smartphones will be just as prominent among the 2,500 exhibitors.
Here are a few things to expect at this year's show: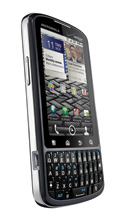 • 3D TV – After limiting 3D to high-end sets last year, manufacturers will begin including it in mid-tier sets in 2011. Attendees should also see the first appearance of passive-glasses 3D sets (Think RealD glasses from your local theater.). Autostereo (glasses-free) 3D may be showcased in glitzy tech demos, but don't expect it to hit stores soon.
• Tablets – Microsoft, Asus, Toshiba and RIM will all take on the iPad with new lines of tablet PCs using a variety of operating systems. The real question is: How many will make it to market after the iPad 2 is announced later in the year?
• Smartphones – Verizon CEO Ivan Seidenberg will give the show's opening keynote, where he is expected to introduce several new phones for the company's 4G service, finally giving Sprint competition in that area. T-Mobile, which also is launching a 4G network, will show off new handsets as well. And Microsoft is expected to announce an update to its Windows Phone 7 operating system.
• Apps – Apps for the iPhone and Android devices will be pitched at several booths, but look also for Internet-connected televisions to get deeper into the game. Netflix, Amazon video on demand, YouTube, and/or Pandora will likely be built into almost every new set announced. And Yahoo, a big player in the TV app space, will roll out several new features for connected TVs.
More from the Consumer Electronics Show 2011:
Tech winners share secret