RUBEN IGIELKO-HERRLICH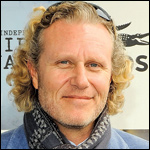 Two decades ago, Ruben Igielko-Herrlich reached his professional apex as a luxury-goods marketer, having worked with such iconic brands as Tiffany, Bulgari and Chopard.
By chance, an MGM exec contacted the Havana-born Swiss native about scoring some free products for the film, "Harley Davidson and the Marlboro Man." The Hollywood overture sparked an idea that became the genesis of Propaganda GEM.
He teamed on the venture with Anders Granath, an unlikely candidate to say the least given Granath's background in manufacturing. The two set out to conquer Hollywood from their perch in Geneva.
"Our initial lack of experience became our strength," says Igielko-Herrlich, who earned an MBA from Atlanta's Emory U. and is fluent in five languages. "Our fresh eye, with no preconceptions, enabled us to identify and anticipate gameshifting forces, (including the advent of) social media."
ANDERS GRANATH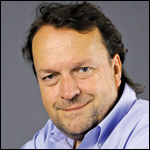 As a Paris-born Swede with a background in manufacturing, Anders Granath's outsider status couldn't be more solid. Nevertheless, the former Caterpillar marketing exec set out in 1991 to shake up Hollywood's nascent product-placement landscape.
Granath co-founded Propaganda GEM with a mandate to expand upon the short-term vision that reigned, in which the modus operandi at the time was "strictly to generate product visibility, without any strategic considerations or alignment within a broader, longer-term brand strategy." Working as a marketing strategy consultant for Marks & Spencer in the late 1980s, the Geneva U. grad saw the potential in centralized brand-image building activities.
"Our vision of then has become the reality of today," says Granath, who now calls Geneva home. "It's rather the communication and marketing landscape that has been evolving — slowly but surely — to catch up with our visions of 20 years ago."
Propaganda GEM at 20
A placement in the sun | Savvy auds drive need for seamless show stuffers | Outsiders looking in