AUSTRIA
Filmladen
While the Vienna-based Filmladen handles features, documentaries, children's films and shorts — many of them award-winning international festival titles — one of the distrib's primary focuses is Austrian cinema, with a particular emphasis on children's film.
Aside from its distribution operations, Filmladen offers the unique advantage of operating two cinemas in Vienna to showcase its films, especially in view of the fast-changing theatrical landscape.
Digitization and the 3D boom have accelerated those changes.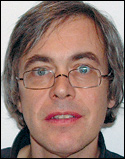 While the blockbusters are drawing very big audience numbers," says Filmladen managing director Michael Stejskal, "it's becoming increasingly difficult for films in the arthouse segment to get enough screens and above all to remain in theaters. For these films it's especially important to have enough time. In the arthouse segment, word-of-mouth plays a significant role and specialty audiences are not in a rush.
"They don't come on the first weekend but rather the second, third or fourth weekend. Moreover, advertising for smaller films is becoming increasingly complex and expensive with uncertain prospects for success. The risk for small films is rising dramatically."
In an effort to maintain direct contact to its audience, Filmladen also operates its own download portal allowing users to buy digital copies of films as well as order DVDs directly from the distrib. "The sales are still very low, but we're well equipped for the future," says Stejskal.
Filmladen's releases include Joann Sfar's "Gainsbourg," Julian Schnabel's "Miral," Stephen Frears' "Tamara Drewe" and Woody Allen's "You Will Meet a Tall Dark Stranger."
— Ed Meza
CROATIA
Continental Film
Zagreb-based Continental Film combines distribution of Hollywood fare such as "Avatar" and the "Ice Age" series with a rich range of world cinema.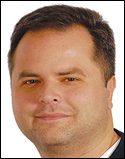 Managing director Martin Milinkovic says films by "brand" directors such as Lars Von Trier and Francois Ozon are picked up at the pre-production stage, with others being chosen from the festival circuit.
Recent titles include festival hits such as "The White Ribbon," "Lebanon" and "Uncle Boonmee Who Can Recall His Past Lives."
The company distributes throughout the former Yugoslavia and partners with Serbia's Megacom. It opened its first multiplex cinema in Zagreb in 2008 in a joint venture with Austrian exhibitor Cineplexx and has plans for more.
A VOD service through MaxTV widens the reach of its arthouse movies.
Company nabbed eight titles at Venice, including Wang Bing's "The Ditch," Ozon's "Potiche," Julie Taymor's "The Tempest" and Darren Aronofsky's "Black Swan," and is looking for "new profile" features at Toronto and other autumn fests.
— Nick Holdsworth
DENMARK
Ost for Paradis
Denmark's Ost for Paradis releases around 15 films a year on one to six prints, all 35mm. Most films are picked up at major fests, although at an early stage in the event.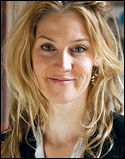 Topper Line Daugbjerg Christensen says auds tend to be university-educated and mostly over 45, although students are also an important segment.
Social media websites are a growing element in the marketing campaigns, with particular groups targeted, depending on the film. The distrib also has "ambassadors," members of the public who help promote films in exchange for free tickets.
The arthouse biz is "quite difficult," she says, with more and more titles competing for the aud's attention. The DVD and TV market is also tough. It is a constant struggle to persuade younger auds to see arthouse pics. "Mainstream is winning," she says. "It is a fight every day."
Recent releases include Iranian pic "Women Without Men," Greek film "Dogtooth" and a re-release of "Once Upon a Time in America."
— Leo Barraclough
FRANCE
Swift Prods.
French outfit Swift Prods. handles few films but picks wisely, focusing on world cinema.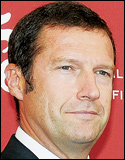 "The main challenge for independent French distributors like us is to make our films stand out from the release clutter," says Swift's founder, Didier Costet.
"We follow select auteurs, like Brillante Mendoza or Susanne Bier, who possess a singular filmmaking style and tell unusual stories."
Costet says Swift's marketing efforts make use of festivals and critics. "Billboards don't work for the type of films we distribute, and we can't advertise films on French TV."
And, per Costet, "VOD isn't enough to get younger folks to watch director-driven pics and bring substantial revenues."
But being an arthouse distributor in France does have it advantages, says the company's founder.
"We're the only territory left where an auteur film can still get a decent rollout thanks to (France's) vast theater circuit."
Swift will next produce and distribute South African helmer Oliver Hermanus' "Skoonheid," his followup to "Shirley Adams," and Mendoza's "Captured."
— Elsa Keslassy
GERMANY
Neue Visionen
Berlin-based Neue Visionen Filmverleih eschews labels. It sees itself neither as a "special interest" nor a "niche" distrib but rather a true independent when it comes to its repertoire.
Launched in 1997 by Wulf Soergel and Torsten Frehse, Neue Visionen nevertheless favors European arthouse, sociocritical works and Eastern European, African, new German and alternative cinema.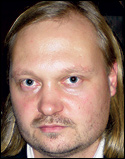 The distrib's current lineup includes Berlinale screener "On the Path," by Bosnian filmmaker Jasmila Zbanic ("Grbavica"), about a Bosnian couple divided by the husband's growing commitment to radical Islam; Nicolas Alberny and Jean Mach's French drama "8th Wonderland," which follows a virtual nation made up of millions of idealists around the globe united in changing the world; and, from Norway, Hans Petter Moland's Berlin contender "A Somewhat Gentle Man," starring Stellan Skarsgard.
Frehse says it remains a constant challenge to adapt to the ever-changing filmgoing trends, such as fast-spreading digitization, but finding solutions and new avenues is part of the business. In 2005, Neue Visionen banded with nine other indie distribs to launch the video divison GoodMovies, which has since grown into one of the country's biggest arthouse players in home entertainment.
Neue Visionen has also enjoyed success bringing classics back into theaters, among them "Casablanca," "Ben-Hur," "Easy Rider," "Taxi Driver" and "Bonnie and Clyde."
— Ed Meza
GREECE
Feelgood Entertainment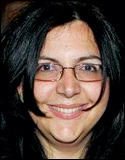 Irini Souganidou, managing director of Greek distributor Feelgood Entertainment, has a simple formula for picking movies: "Films that match our profile, namely quality films of any genre, based on a good script, ideally with a good cast and director, both commercial and arthouse."
The Athens-based company is active in all-rights distribution selling films to theatrical, home entertainment, TV and VOD.
Criteria for picking up films at script stage are based on the strength of writing and the reputation of the director.
"I want to read a script where I can visualize a good film that takes into account the director's skills," says Souganidou.
Recent acquisitions include Ian Dury biopic "Sex and Drugs and Rock and Roll," French-Canadian love triangle "Heartbeats" and Greek-French co-prod "A Greek Summer" in which Serbian director Emir Kusturica plays a Greek Orthodox priest.
— Nick Holdsworth
ITALY
Bolero Film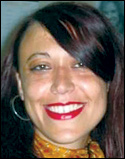 Bolero Film is a relatively new Italo distrib of "quality movies with commercial appeal," as Simona Calcagni, its acquisitions and marketing chief, puts it.
It launched in 2007 but draws on the experience of its two founders: longtime Italo industryite Mario Fiorito, and Leandro Pesci, former chief exec of once-mighty Cecchi Gori Group.
Bolero recently picked up Venice Critics' Week title "Naomi," and other pics on its sked include Spanish prison thriller "Cell 211" and Chilean drama "La nana" (The Maid).
Calcagni considers promotional tools such as viral campaigns, marketing via social media and hybrid ads-games as having a "key roles" in her launches. Bolero is also exploring opportunities beyond theatrical such as PPV, VOD and IPTV, but in Italy these outlets are "very limited for specialty pics," she says.
— Nick Vivarelli
SWITZERLAND
Look Now
Swiss distrib Look Now specializes in arthouse films from around the world but with an emphasis on European cinema.
Launched in 1988, Look Now initially focused largely on local Swiss features and documentaries and accompanied a number of domestic filmmakers that went on to gain international renown, including Peter Liechti ("The Sound of Insects: Record of a Mummy") and Stefan Schwietert ("Echoes of Home").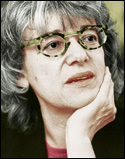 "It's very important to us that we find films that have their own signature, that still manage to astound and enthrall us jaded buyers and keep us absorbed," says Look Now topper Bea Cuttat.
Look Now's upcoming releases include Debra Granik's "Winter's Bone," Jake Scott's "Welcome to the Rileys," Radu Muntean's "Tuesday, After Christmas," Daniel and Diego Vega's "October" and Stephane Goel's Swiss doc "Labor Court."
Like other indie distribs, Look Now's biggest challenge is attracting auds in the face of decreasing interest in arthouse fare as more and more people stay home to watch DVDs and Blu-rays on home cinema systems, says Cuttat, adding that film clubs at schools are on the decline, as is media interest in covering smaller films.
"Apart from the usual marketing efforts, we keep trying to compensate for the often-limited advertising and promotion budgets with creativity, imagination, endurance and never-flagging commitment," she says.
— Ed Meza
SWEDEN
Folkets Bio
Sweden's Folkets Bio handles 25 pics a year — mostly world cinema fare like Julie Bertucelli's "The Tree," and Nordic pics like Margreth Olin's "The Angel."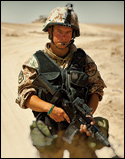 Head of marketing and distribution Katrina Mathsson says the spread of digital screens has opened up the market beyond the core arthouse audience.
"It has been like a small revolution for us and our kind of films," she says. Whereas a film used to open on two or three prints, it can now go out on six to 10. Nordic feature docs, for example, now work commercially, like Janus Metz's Cannes hit, the Afghan war pic "Armadillo."
DVD is a good market, she says, although VOD hasn't made a big impact yet. "We are taking baby steps in that direction," she says.
Trailers now play a much more significant role in promotion, with distribution through a network of partners, and Folkets Bio also works with local fests and Nordic film institutes to coordinate on launches and seasons of films, such as the Norwegian Film Days. "We try to put the films into a context and promote them together," she says.
— Leo Barraclough
UNITED KINGDOM
Dogwoof
Until 2007, the U.K.'s Dogwoof was a traditional arthouse distrib, but soon after releasing docu "Black Gold," about the coffee biz, it reinvented itself as a specialist in social-issue docs. Pics like 2009's "The Age of Stupid" reinforced its position.
Oli Harbottle, head of marketing, says the company draws much of its promotional muscle and audience from its relationships with key partners, including corporations, charities and other special-interest groups. These have large networks of customers or supporters who can be mobilized through campaigns for films centered on particular issues.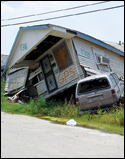 One example is its deal with supermarket chain Waitrose, which backed the release of "The End of the Line," a look at the fishing industry. The retailer wished to position itself as the leading seller of sustainably sourced fish.
"The demand for this kind of film has increased in recent years, and we are servicing that demand," Harbottle says. "It is a growing sector but we have cornered it quite effectively."
The aud is broad-ranging — both in terms of age and backgrounds.
Online is at the heart of Dogwoof's marketing.
"All our films have a socially integrated website that can feed into a community and enable social interaction, giving life to the film beyond the film, as it were," he says.
Films are released on 20 to 40 prints in the opening week, although many of these are one-off screenings linked to a live event, like a simulcast Q&A.
Dogwoof also distribs pics to non-traditional venues for one-off screenings organized by voluntary and community groups.
It releases eight to 12 pics a year theatrically, and the same again straight to DVD. Titles also are distribbed via digital platforms.
— Leo Barraclough