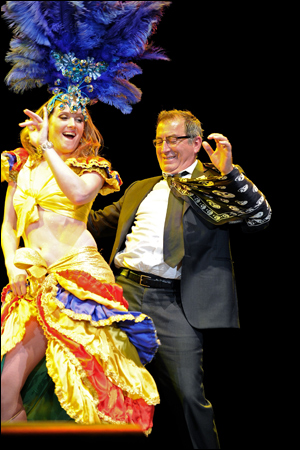 Kenny Ortega shakes a leg onstage at the St. Jude Children's Research Hospital "Estrellas por la Vida" gala April 6 at Club Nokia in L.A. Ortega was honored at the inaugural event.
* * *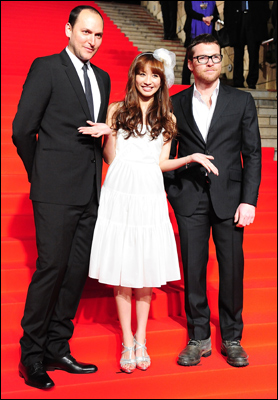 Helmer Louis Leterrier, thesp Maomi Yuuki and Sam Worthington attend the "Clash of the Titans" Japan premiere April 8.
* * *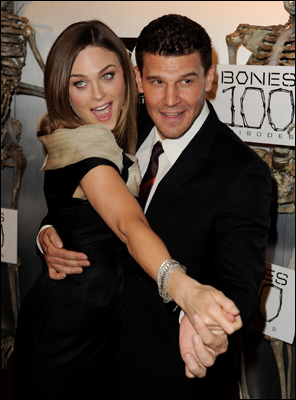 Emily Deschanel and David Boreanaz dance down the red carpet at Fox's April 7 party to fete the 100th episode of "Bones."
* * *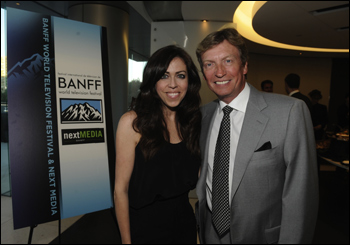 Nigel Lythgoe celebrates his upcoming Award of Excellence with Banff World Television Festival exec producer Ferne Cohen at a reception held at CAA April
* * *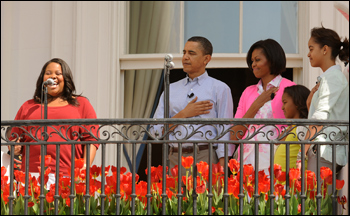 President Obama with wife Michelle and daughters Sasha and Malia listen to "Glee's" Amber Riley sing the national anthem during a cast visit to the White House on April 5.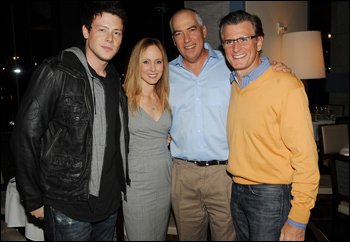 "Glee's" Cory Monteith with Fox's Dana Walden, Gary