Click here to see the full lineup
The Americans may have dominated the Winter Olympics, but this year's Cannes Film Festival competition is another story.
While star-laden studio projects from Oliver Stone, Woody Allen and Ridley Scott will lend the fest's 63rd edition plenty of red-carpet razzle-dazzle, Doug Liman is so far the only U.S. helmer who will be vying for the Palme d'Or in an unusually slim but geographically far-ranging competition lineup, unveiled along with the rest of the official selection Thursday by fest topper Thierry Fremaux.
Only 16 of the 20 competition slots have been filled, leaving room for Fremaux to beef up the selection between now and the fest's May 12 kickoff date, although the director told Daily Variety the competition might stop short of 20. A closing-night film also has yet to be announced.
"We're now feeling the effects of the recession in terms of artistic creation," Fremaux said, noting that there was a slight drop in the number of submissions compared with previous years.
Terrence Malick's "Tree of Life," the source of much speculation before Thursday's announcement, would be an obvious choice for competition assuming Malick finishes it in time, but Fremaux acknowledged it's looking increasingly unlikely. "I'm trying to be optimistic," he told Daily Variety, "but Terry told me personally that it won't be ready."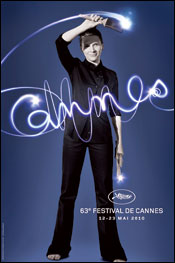 Selected for competition with his political thriller "Fair Game," an account of the Valerie Plame affair starring Naomi Watts and Sean Penn, Liman will duke it out with a host of Cannes veterans including Mexico's Alejandro Gonzalez Inarritu, Japan's Takeshi Kitano and France's Bertrand Tavernier, plus two Palme laureates, Iran's Abbas Kiarostami and the U.K.'s Mike Leigh. There's also a smattering of new faces — two of whom, Chad's Mahamat-Saleh Haroun and Ukraine's Sergei Loznitsa, hail from countries never before represented in Cannes' most prestigious lineup.
"Our selection underscores the fact that great filmmaking is alive in every country," said Fremaux. "It's not merely a dialogue between Europe and America, but a global dialogue."
In comparison with last year's international auteur heavyweight edition, which boasted such high-profile talents as Jane Campion, Quentin Tarantino, Pedro Almodovar, Park Chan-wook and eventual Palme winner Michael Haneke, this year's competition slate consists of fewer household names and reps something of a throwback to the '90s — the last decade in which several of these filmmakers, such as Tavernier, Kitano, France's Xavier Beauvois, Italy's Daniele Luchetti and Russia's Nikita Mikhalkov, found themselves in competition.
And where the 2009 festival showcased work by Jane Campion, Andrea Arnold and Isabel Coixet, there is not a single female director to be found in this year's competition.
While Fremaux has been criticized in the past for rejecting established auteurs (most famously Leigh, back in competition for the first time since Fremaux's selection committee shunned "Vera Drake" in 2004) or embracing them too readily, neither complaint can be so easily leveled at this year's eclectic if still-incomplete slate.
Noting that the festival was clearly feeling the effects of the global recession and the attendant slowdown in American and European film production, Fremaux said, "The Cannes selection is a reflection of the current state of the industry," but added, "The end result is a selection that seems more audacious in previous years."
Inarritu will compete with "Biutiful," a Spanish-language, Barcelona-lensed drama starring Javier Bardem; it's his first feature since his 2006 Cannes director prizewinner, "Babel."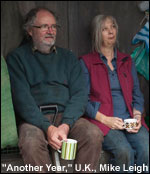 Leigh, who won the Palme for 1996's "Secrets and Lies" and a directing prize for 1993's "Naked," returns to the competish with his latest collaborative ensembler, "Another Year." Pic's cast boasts such Leigh veterans as Imelda Staunton, Jim Broadbent and Lesley Manville.
Kiarostami will try for his second Palme (he scored his first for 1997's "Taste of Cherry") with "Certified Copy," a French-Italian-Iranian co-production, shot in Tuscany, that stars Juliette Binoche, who also graces this year's official Cannes poster.
Mikhalkov, who won the 1994 Grand Prix (and later, an Oscar) for "Burnt by the Sun," finds himself in the unusual position of competing with a sequel, "Burnt by the Sun 2."
In line with last year's selection, France leads the competition pack with multiple pics including "Tournee," directed by thesp Mathieu Amalric; Franco-Algerian helmer Rachid Bouchareb's "Hors-la-loi," a sort of postwar companion piece to his WWII pic "Days of Glory"; Beauvois' "Of Gods and Men," a drama about Cistercian monks; and Tavernier's 16th-century costume drama "La Princesse de Montpensier."
And that's not counting three partly Gaul-financed entries in competition: Italian helmer Daniele Luchetti's "La nostra vita," starring Elio Germano as a Rome widower trying to provide for his two sons; and Haroun's "A Screaming Man," about an aging pool attendant who loses his job in the wake of rebellion in Chad; and Mikhalkov's "Burnt by the Sun 2."
Ukraine's first-ever competition entry, co-produced with Germany, is Loznitsa's "You, My Joy," a tale of madness and murder that follows a troubled Russian truck driver.
South Korea will be doubly represented, by Lee Chang-dong's "Poetry," featuring Yun Jeong-hie as a woman struggling with Alzheimer's, and Im Sang-soo's "The Housemaid," a remake of Kim Ki-young's 1960 film of the same title. Both pics have more than just a nationality in common; "Housemaid" lead Jeon Do-yeong won the actress honors at Cannes for her performance in Lee's "Secret Sunshine" (2007).
The other two Asian-directed features in competition are Kitano's violent "Outrage," his first yakuza gangster picture in more than a decade, and one in which he also stars; and "Uncle Boonmee Who Can Recall His Past Lives," the latest from Thai fest favorite Apichatpong Weerasethakul (whose "Tropical Malady" competed at Cannes in 2004). Inspired by the writings of a Buddhist monk, pic boasts the longest title and shortest running time (90 minutes) of any film in competition.
As expected, U.S. studio and specialty-division fare will be well represented away from the Palme spotlight, with out-of-competition berths set for Scott's opening-night attraction, "Robin Hood," starring Russell Crowe; Stone's "Wall Street: Money Never Sleeps," with Michael Douglas reprising the role of Gordon Gekko; and Allen's "You Will Meet a Tall Dark Stranger," a London-set picture starring Antonio Banderas, Josh Brolin, Anthony Hopkins and Naomi Watts (Daily Variety, April 12).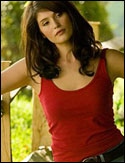 Joining those films out of competition is British helmer Stephen Frears' comicstrip adaptation "Tamara Drewe," starring Gemma Arterton in the title role.
As in last year's lineup, the official selection's Un Certain Regard sidebar balances up-and-comers with world-class auteurs who have previously appeared in the competition. Chief among the latter are France's Jean-Luc Godard, who directed the Swiss-French co-production "Film Socialisme" with six other filmmakers, and prolific 101-year-old Portuguese helmer Manoel de Oliveira, showing no signs of slowing down with "The Strange Case of Angelica."
Two American-directed films will screen in Un Certain Regard: Derek Cianfrance's well-received Sundance marital drama "Blue Valentine," starring Ryan Gosling and Michelle Williams, and Lodge Kerrigan's "Rebecca H.," a biopic of Jefferson Airplane's Grace Slick.
Romania, lately a force to be reckoned with at Cannes, is repped in Un Certain Regard by "Aurora," from Cristi Puiu (whose international hit "The Death of Mr. Lazarescu" received the sidebar's jury prize in 2005), and "Tuesday, After Christmas," from Radu Muntean.
Canada's Xavier Dolan, who nabbed multiple kudos in the Directors' Fortnight last year for "I Killed My Mother," graduates to the official selection with Un Certain Regard entry "Les Amours imaginaires."
Rounding out the diverse field of 18 are "Octubre," from Peru's Daniel Vega; "Adrienn Pal," from Hungary's Agnes Kocsis; Japanese horror maven Hideo Nakata's "Chatroom"; Chinese director Wang Xiaoshuai's "Chongqing Blues"; German helmer Christoph Hochhausler's "The City Below"; "Los labios," an Argentinean feature from Ivan Fund and Santiago Loza; French entries "Life Above All" from Oliver Schmitz and "Qu'est-il arrive a Simon Werner?" from Fabrice Gobert; "Ha Ha Ha," the latest by South Korean fest mainstay Hong Sang-soo; "R U There," a Taiwan-lensed feature from Dutch director David Verbeek; and a rare Indian film on the Croisette, Vikramaditya Motwane's "Udaan."
Midnight screenings have been skedded for Gregg Araki's college sex romp "Kaboom" and Gilles Marchand's thriller "L'autre monde."
In addition to "Inside Job," the latest documentary from "No End in Sight's" Charles Ferguson, and Mexican thesp-helmer Diego Luna's Sundance-preemed "Abel," special screenings will include Georgian-French director Otar Iosseliani's "Chantrapas"; "Draquila — L'Italia che trema," from Italy's Sabina Guzzanti; "Nostalgia de la luz," from Chile's Patricio Guzman; and "Over Your Cities Grass Will Grow," from Brit helmer Sophie Fiennes.
Nowhere to be found in Thursday's lineup were Francois Ozon's "Potiche," Bertrand Blier's "The Sound of Ice Cubes," Julian Schnabel's "Miral," Olivier Assayas' "Carlos" and Bela Tarr's "The Turin Horse," although Fremaux noted that the Assayas, among others, could be a possible late addition.
Joining president Tim Burton on the competition jury are thesps Kate Beckinsale, Benicio del Toro and Giovanna Mezzogiorno; directors Victor Erice and Shekhar Kapur; scribe-director Emmanuel Carrere; and Alberto Barbera, director of Italy's National Museum of Cinema.
Held a week ahead of schedule "to build up the hype before the fest starts," according to Fremaux, the Paris press conference was boycotted by major news agencies including Associated Press and Reuters, in protest of the fest's decision to limit video coverage under a deal signed with Gallic pubcasters Canal Plus and Orange.
Lineups for the Critics' Week and Directors' Fortnight sidebars will be announced Monday and Tuesday, respectively.
The Cannes Film Festival runs May 12-23.
(Jordan Mintzer and Elsa Keslassy in Paris contributed to this report.)
OPENER
"Robin Hood," U.S.-U.K., Ridley Scott
COMPETITION
"Another Year," U.K., Mike Leigh
"Biutiful," Spain-Mexico, Alejandro Gonzalez Inarritu
"Burnt by the Sun 2," Germany-France-Russia, Nikita Mikhalkov
"Certified Copy," France-Italy-Iran, Abbas Kiarostami
"Fair Game," U.S., Doug Liman
"Hors-la-loi," France-Belgium-Algeria, Rachid Bouchareb
"The Housemaid," South Korea, Im Sang-soo
"La nostra vita," Italy-France, Daniele Luchetti
"La Princesse de Montpensier," France, Bertrand Tavernier
"Of Gods and Men," France, Xavier Beauvois
"Outrage," Japan, Takeshi Kitano
"Poetry," South Korea, Lee Chang-dong
"A Screaming Man," France-Belgium-Chad, Mahamat-Saleh Haroun
"Tournee," France, Mathieu Amalric
"Uncle Boonmee Who Can Recall His Past Lives," Spain-Thailand-Germany-U.K.-France, Apichatpong Weerasethakul
"You, My Joy," Ukraine-Germany, Sergey Loznitsa
UN CERTAIN REGARD
"Adrienn Pal," Hungary-Netherlands-France-Austria, Agnes Kocsis
"Aurora," Romania, Cristi Puiu
"Blue Valentine," U.S., Derek Cianfrance
"Chatroom," U.K., Hideo Nakata
"Chongqing Blues," China, Wang Xiaoshuai
"The City Below," Germany-France, Christoph Hochhausler
"Film Socialisme," Switzerland-France, Jean-Luc Godard
"Ha Ha Ha," South Korea, Hong Sang-soo
"Les Amours imaginaires," Canada, Xavier Dolan
"Life Above All," France, Oliver Schmitz
"Los labios," Argentina, Ivan Fund, Santiago Loza
"Octubre," Peru, Daniel Vega
"Qu'est-il arrive a Simon Werner?," France, Fabrice Gobert
"Rebecca H.," France, Lodge Kerrigan
"R U There," Netherlands, David Verbeek
"The Strange Case of Angelica," Portugal, Manoel de Oliveira
"Tuesday, After Christmas," Romania, Radu Muntean
"Udaan," India, Vikramaditya Motwane
OUT OF COMPETITION
"Tamara Drewe," U.K., Stephen Frears
"Wall Street: Money Never Sleeps," U.S., Oliver Stone
"You Will Meet a Tall Dark Stranger," U.K.-Spain, Woody Allen
MIDNIGHT SCREENINGS
"Kaboom," U.S.-France, Gregg Araki
"L'autre monde," France-Belgium, Gilles Marchand
SPECIAL SCREENINGS
"Abel," Mexico, Diego Luna
"Chantrapas," France, Otar Iosseliani
"Draquila — L'Italia che trema," Italy, Sabina Guzzanti
"Inside Job," U.S., Charles Ferguson
"Nostalgia de la luz," France, Patricio Guzman
"Over Your Cities Grass Will Grow," Netherlands, Sophie Fiennes
COMPETITION JURY
Tim Burton, president
Alberto Barbera
Kate Beckinsale
Emmanuel Carre
Benicio Del Toro
Victor Erice
Shekhar Kapur
Giovanna Mezzogiorno