Open season | Buyers playing waiting game reap rewards | Shift in pic coin gooses Canadian biz | Pickup scene | Bell Lightbox rings future of fest | Toronto honcho muses on cinema | 'Score' celebrates all thing Canadian
Toronto Intl. Film Festival
Companies frequently come and go in the specialty sector — Apparition is now but a ghost; Miramax is plotting its return from the dead — but one thing's consistent: There will always be distributors looking for product. New or old, re-envisioned and recapitalized, a number of buyers are braving the biz's economic corrections and moving forward, though prudently, this fall season.
"There's an extraordinary commercial opportunity," says Nigel Sinclair, CEO of Exclusive Media Group, which got into the indie distribution fray with its acquisition of Newmarket Films in January. "Two or three years ago, there were 15 companies plus the studios acquiring films in the independent area, and now you have five significant ones, which leaves an enormous opening to fill."
For Sinclair and others, the industry's precarious transitional moment, hovering on the brink of further revolutions in digital exhibition, is as exciting as it is daunting. "Technological changes are making the space more interesting, and commercial changes are making the barriers to entry for releasing films lower," says Sinclair. "It invites us all in" — but only if overhead is kept low, he adds.
Buyers acknowledge that keeping it lean and mean is essential in these belt-tightening times, particularly with the deterioration of DVD sales. The Weinstein Co., for example, with its once-outsized ambitions of media conglomeration, is targeting the kind of festival acquisitions that used to be its mainstay decades ago. If the Weinsteins failed to buy back their Miramax brand, they've proved triumphant at film markets, acquiring such buzz titles as "Blue Valentine," "Company Men" and "The King's Speech" and Venice fest premiere "Miral" from Julian Schnabel.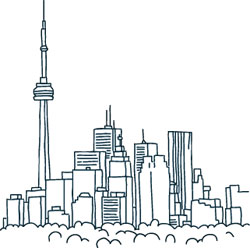 "Acquisitions are a huge part of our business," says TWC's David Glasser.
Glasser also suggests the dearth of high-profile buyers of Oscar-caliber material makes the current marketplace "an especially opportunistic time" for TWC, particularly as "prices have become more reasonable."
Focus Features, one of the only studio-affiliated buyers left (along with Fox Searchlight), may be a very rare shopper. But as the company's Sundance acquisition of "The Kids Are All Right" revealed, they're still vying for the most prized titles. As Focus CEO James Schamus admits, "We may not have the appetite, but there's always room for dessert."
Other deeper-pocketed players, such as Lionsgate and Summit, may also step up this season if the films — and the prices — meet their needs in both their business plans and commercial prospects. On the eve of Cannes, for example, Summit scooped up Doug Liman's "Fair Game."
"We're always interested in buying movies, but only if it's for the right price and fits in with our slate," says Summit's Michael Schaefer. But he adds that he's dubious about the commercial potential of most fest acquisitions. "We're not really in the business of $2-$5 million at the box office, we want to aim higher, and I think that's going to be harder this year," he says.
And while mid-level distribs, such as Magnolia Pictures, Sony Pictures Classics, IFC Films and Samuel Goldwyn, continue to persevere, they will face competition from a number of emerging players. Music Box Films, emboldened by the breakout success of "The Girl With the Dragon Tattoo" franchise, could become a more aggressive consumer. But Music Box managing director Ed Arentz "isn't interested in getting into 'bidding war' situations," he says. "I don't like to stay up late."
Similarly, Daniel Battsek, the newly appointed president of National Geographic Films, presents a more nuanced view of the company's buying strategy. "I just want to find movies that fulfill our mandate and not worry too much about the bigger shifting plates in the marketplace," he says.
But Battsek wonders whether some fledgling entities may affect the more levelheaded mood of the current marketplace. "When you've got new companies and new ownership coming in with big checkbooks and the desire to make an impact fast, that can change the nature of the playing field," he says.
Indeed, one of the biggest wild cards going into the fall festival circuit is Relativity Media, Ryan Kavanaugh's new independent powerhouse. Following its purchase last year of Rogue Pictures and its recent absorption of Overture Films, Relativity is poised to make a splash. But without a designated acquisition person, however, it's hard to say whether finished films are in their sights.
But newly aggressive players don't necessarily translate to success. Just ask Hannover House's Eric Parkinson. Hannover came out of the gate in full force at Sundance 2010, acquiring a handful of titles, but their inaugural release, Joel Schumacher's "Twelve," tanked at the box office.
"Yeah, we got our ass kicked on 'Twelve,'?" he admits. "But we're undeterred. We've raised additional funding and we're going to Toronto to acquire more films, and we'll try it again."
That kind of plucky attitude may be necessary in the tough-to-crack indie world, but there's also little room for mistakes. One industry source warns sellers, "I would not let one's wishfulness get in the way of one's caution, and vice-versa. You don't want to count anybody out just because they're the new kid on the block, but you don't want to treat anyone who offers X dollars the same as someone who is a known quantity."
Related links:
Open season | Buyers playing waiting game reap rewards | Shift in pic coin gooses Canadian biz | Pickup scene | Bell Lightbox rings future of fest | Toronto honcho muses on cinema | 'Score' celebrates all thing Canadian
Toronto Intl. Film Festival