Performance-capture acting, and the thesps who've tried it, are earning more respect these days.
"Avatar" rode performance-capture to generally stellar reviews, record-breaking grosses and rare levels of audience engagement.
Yet professional thesps still lag behind the public in understanding the process and are just beginning to sort out what it means for the business of acting.
Zoe Saldana — "Avatar's" Neytiri — may be remembered as the first movie star to have her breakout role in performance-capture.
The prominence she got in spots for "The Losers," opening this weekend, befits a popular star, and she was prominent in spots for "Death at a Funeral" as well.
Her agent, Lorrie Bartlett, says Neytiri was "absolutely" Saldana's breakout part, and her manager, Aleen Keshishian of Brillstein Partners, says, "The attention we've gotten from filmmakers has been remarkable."
There has been pushback, though, especially from thesps, who either look down on the process as an animation hybrid or fear it is a step toward replacing actors altogether.
Andy Serkis, who through performance-capture played Gollum in the "Lord of the Rings" trilogy and Kong in "King Kong," understands the thinking — but dismisses it.
"(They think) if it's not the actor's face onscreen, they won't get the next job. There's a kind of vanity about that. Actors who care about the purity of acting and transformation are not worried about that."
Performance-capture, he says, is actually a boon to actors. "It enables you to play any manner of characters you might not normally be cast as."
One indication actors are coming to respect the process is that SAG is forming a performance-capture committee. Just a few years ago, when Serkis was shooting "King Kong," SAG covered his work only during principal photography, not while doing eight weeks of performance capture playing the giant ape.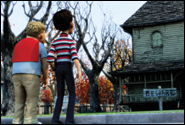 Serkis credits thesp Woody Schultz, a vet of "The Polar Express," "Monster House" and "Avatar" who has been appointed to chair the new committee, with helping the Guild to change the way it looks at motion capture. For his part, though, Schultz says SAG's attitude evolved naturally, not through his efforts.
"Nobody knew where this technology fell," Schultz says. "It was a huge gray area."
Schultz says there's still an urgent need for education on the topic, and the Motion Picture Academy, answering that call, scheduled an April 22 panel on "Acting in the Digital Age."
Stars like Tom Hanks and Anthony Hopkins have given performance-capture credibility as "real acting." But reps aren't ready to evaluate potential clients that way.
One agent, who asked not to be identified, has had clients in performance-capture movies, with good results, but says not even Saldana's turn in "Avatar" would have been enough to sign her without live-action clips.
"It's not enough information," says the rep. "You don't know how much the performance is manipulated because the technology is so new."
That jibes with Schultz's experience as well.
"Initially if I were to show a reel to an agent that had my performance-capture work, it didn't sink in until I could show the video reference footage, so they could see me next to Anthony Hopkins performing a scene. They couldn't wrap their heads around the fact it was acting. Especially if the character didn't look like me."
"But that's changing," he adds.
SAG's committee is still being officially constituted; Schultz says he hopes it will officially meet in May.
Serkis, for his part, recently confirmed he is launching his own London-based facility, The Imaginarium, aimed at making the process accessible to more filmmakers at lower cost.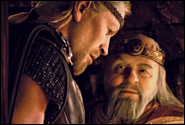 "I absolutely fundamentally believe it's part of the actor's journey now," he says. "If you look back at history, going back to Greek drama and commedia dell'arte — which used masks — and Kabuki, I don't suppose audiences were questioning the technology or how the actor was cloaked; they were moved by the performance. That's what we ought to be examining.
"I expect that in four or five years, this strange age of superstition about performance-capture will disappear when it's practiced by more actors. And it will be."