ALEXANDRE DESPLAT
'Fantastic Mr. Fox' orchestrates what puppets would play
Awards pedigree: Two Oscar noms; BAFTA nom
Aesthetic: Quirky, delicate mix of offbeat instruments including banjo, mandolin, recorder, celeste and string quintet. "I suggested to (director Wes Anderson) that because we were working with puppets, we should invent an orchestra of what puppets would play," Desplat says. "They could whistle, play little flutes, mandolins, banjos."
In a nutshell: "Wes is like his puppets, very excited and happy to find new ideas and colors and sounds," says the French composer. "It was a crazy, funny experience. We wrote a song, using the lyrics from Roald Dahl's book. But, there again, it was puppets so we had children sing it."
Critic's quote: "The music, by Alexandre Desplat … is both eccentric and just right," says A.O. Scott, the New York Times.
MICHAEL GIACCHINO
Lush score complements 'Up's span of emotions
Awards pedigree: One Oscar nom; won Golden Globe, Grammy, B'cast Film Crix; nommed for BAFTA, Annie
Aesthetic: Warm orchestral accompaniment, including nostalgic waltz theme for curmudgeon Carl recalling his late wife Ellie. "Ellie doesn't last long in the film, but we need her spirit to last," Giacchino says. "So the theme is the existence of Ellie and Carl's life, physically, spiritually, emotionally — all those things that we needed to tell the story. And it needed to grow into something heroic and brave, because the film is about being brave enough to let go of things."
In a nutshell: "The film actually opens with this jaunty 1920s version of Muntz's theme, which becomes more demonic as the film progresses and you find out he's gone crazy. (Our average orchestra) was 65 or so, around 80 at its height. You don't need a 100-piece orchestra to sound big."
Critic's quote: "One of the most gorgeous musical scores in recent memory … recalls the lushly orchestrated compositions of cinema's golden age with ebullient, waltz-time pieces perfectly suited to Carl and Russell's lofty adventure," observes Ann Hornaday, Washington Post.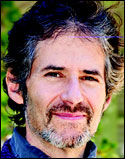 JAMES HORNER
'Avatar' music almost as elaborate as record-breaking film's visuals
Awards pedigree: Two previous Oscars, seven other noms; Golden Globe, BAFTA noms
Aesthetic: Complex mosaic of magical electronic sounds, unusual vocal and ethnic colors, and traditional orchestra that took 17 months to create. "My primary goal was to provide the heart to this film," Horner says, "because there's a lot of combat in the movie, and if I didn't, the film could be perceived as just a fanboy movie. … There's a very strong love story in it, and I play that to the hilt."
In a nutshell: "The music had to be as arresting as (director James Cameron's visuals," Horner explains. "My world had to be just as beautiful to the ear, just as luminous. I used a lot of ethnic wind instruments, but the electronic textures seemed to be the prettiest and most exotic. And I used these strange little choral ensembles, two or eight or 16 voices (sometimes singing in Na'vi), most of it encased in an orchestral shell."
Critic's quote: "Mood-setting music, at times full of wonder … Horner avoids sci-fi and fantasy cliches. Choirs and sound effects whiz by, and orchestral flourishes descend into tribal nuances without warning," per Todd Martens, Los Angeles Times.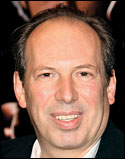 HANS ZIMMER
Elementary sonic elements of 'Sherlock Holmes' psyche are put to the test
Awards pedigree: One Oscar, six other noms; Broadcast Film Critics nom
Aesthetic: Brash, propulsive, in-your-face score featuring gypsy violin, cimbalom, banjo, bandoneon and detuned piano. "I was trying, in a peculiar way, to describe the adventure that goes on in (Holmes') brain, which isn't ordered and isn't classical," says Zimmer. "It's slightly whimsical, and if he stops searching or working, you're going to find out who he really is: a manic depressive."
In a nutshell: "The first thing I did was to get rid of the homogeneous orchestra," Zimmer explains. "I thought, what happens if I have feisty soloists playing committedly and boldly and with a lot of emotion? … There is a template, in a way: Kurt Weill. I wrote a Weimar Republic score for London."
Critic's quote: "The single most important craft contribution is Hans Zimmer's score … provid(ing) not only narrative propulsion, but enormously helpful mood colorings. The orchestrations are particularly fresh … with unusual instruments introducing surprising textures throughout," says Todd McCarthy, Variety.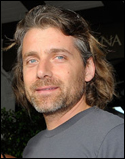 Sanders
MARCO BELTRAMI
BUCK SANDERS
'The Hurt Locker' music is authentic only in suggested atmospherics
Awards pedigree: First nom for Sanders, second for Beltrami
Aesthetic: Eerie, sound-design-oriented score incorporating regional audio and electric guitar. "The movie had to function almost like a documentary," says Beltrami. "The music couldn't comment too much on the action; instead, it had to work with the whole sonic landscape to heighten the reality for the viewer."
In a nutshell: "We didn't feel a real need to make true Iraqi music. It was mainly about setting up an alien landscape," Sanders says. Adds Beltrami: "We did have real instruments, strings, some ethnic instruments, but all the acoustic instruments were (electronically) processed. (The idea was) to create a unique environment from both acoustical and non-acoustical sounds."
Critic's quote: "A throbbing, droning musical accompaniment that builds a shadowy darkness that hangs over the film like an ominous desert sandstorm … (and) creates an intense psychological perspective," says Randall Larson, buysoundtrax.com.