On paper it looks like a dream job — 80 or so of us fly around the world, visiting glamorous international cities and talking to even more glamorous movie stars about their latest film. The reality? Read on for an unbiased insider's guide to what my wife ironically calls the "the glamour beat." Here's the reality check on a typical week. (Oh, and most press junkets take place in L.A., where we all live anyway, and in New York.)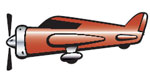 DAY ONE
Caught an early morning flight to New York for another crazy, long weekend schedule. This time it's for "The Next Three Days" with Russell Crowe (hope he doesn't get mad and throw something at us), "Morning Glory" with Harrison Ford (hope he's not too grouchy) and Diane Keaton, "Love and Other Drugs" with Jake Gyllenhaal and Anne Hathaway, and "The King's Speech" with Colin Firth (will he stammer?).
There may be more, but I'm already on overload. It's still early November, and it feels a bit like a sausage factory by this point of the year — the films keep popping out at an increasingly frantic rate with no end in sight (wasn't that a recent movie title?). Sometimes it all blurs into one continuous loop.
After another bone-numbing economy flight — FYI we always fly economy, as the HFPA always buys the cheapest tickets! — we check into yet another junket hotel. The junket circuit has certain hotels it always uses — the Four Seasons in L.A., the Essex House in New York, the Dorchester in London — because they understand our needs: high-speed Internet, lots of elevators, big ballrooms where we can grill the stars, a well-stocked bar and comfy beds where we can collapse at insane hours after back-to-back screenings, always scheduled to start the moment you step off the plane.
DAY TWO
The big difference between us and the domestic press is that we insist on getting each star alone, whereas most of the time domestic has to deal with overcrowded press conferences. When a studio insisted on pairing Sandra Bullock and Keanu for "The Lakehouse," we just passed on the film. Don't mess with the HFPA! But even our time with the stars is now sometimes getting cut way back, from one hour to 30 minutes. Of course, when you have to struggle to hear what Harrison Ford is barely whispering into a mic (he's an actor, for God's sake — can't he project?), the shorter time can be a blessing, as we often do interviews nonstop from 9 to 5, followed by more screenings, go back to the hotel to sleep and repeat the whole thing again the next day.
DAY FIVE
We fly to London for "Harry Potter" (we'll be coming back in a few weeks for "Narnia 3"). Check into the Dorchester, a beautiful luxury hotel that almost compensates for the jet lag and crazy back-to-back schedule. After what feels like dozens of "Potter" interviews (the kids have aged 10 years since we started covering the franchise, but we all feel like we've aged 20) we fly back to New York for "The Tourist," with Johnny Depp and Angelina. Domestic and international press are doing their "tourist" junket in Paris, but we got New York again. So much for glamour.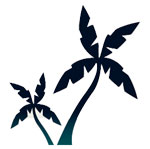 DAY SEVEN (OR IS IT EIGHT?)
We're at 35,000 feet, over someplace, heading somewhere. The best junkets this year were at the beginning — a great trip to Verona for "Letters to Juliet" after a set visit in Berlin, but that week was a really crazy eight days of traveling with just one night in Berlin and off to Italy for two nights, then on to London.
But with the bad economy, exotic destinations are much rarer now. In the past, we've been invited to the "King Kong" set in New Zealand, and to Sydney a couple of years ago for a set visit to "Australia," where we talked to Nicole. The worst junket ever? "Apollo 13" in Houston. We were stuck in a cheap hotel, miles from downtown, the cab ride cost $80 and they didn't refund anything.
The best? We had a great junket in Cancun this year where Sony International rented the Ritz Carlton for a week and flew in all the stars — Julia for "Eat Pray Love," Angelina for "Salt," everyone from "The Social Network" and "The Green Hornet." That was fun, but it's still a grind, even in Cancun.
Yes, you're sitting there with Julia and enjoying her obvious disdain for the press, but the reality of this job is the constant travel, the crazy schedule and, of course, the deadlines.
— As told to Iain Blair
More articles from the Golden Globe Update:
• Categorical denial
• Growth and change within HFPA
• HFPA launches digital dialogue
• Diary of a junket junkie
• Gervais redux
• With a little help from their friends