Some displays and accessories have already hit stores, but more futuristic viewing options are already in the works.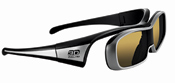 ACTIVE GLASSES; REGULAR HD DISPLAYS
Wait?: Rolling out now
Description: 3D-capable displays using active shutter glasses are the sole option available to U.S. consumers via 3D-capable Panasonic and Samsung TVs, with Sony launching its line this summer. "(Active shutter glasses) give as good a representation of 3D as you can get" says Rick Dean, senior veep at THX and chair of the 3D@Home Consortium. However, viewers see double images if the glasses don't stay in sync.
Pros: Flatscreens are available now.
Cons: Expensive glassess that need recharging, aren't currently standardized and can't be used on other manufacturers' TVs. Sync problems.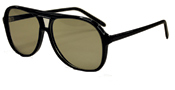 PASSIVE POLARIZED GLASSES
Wait?: One to three years for mass U.S. market
Description: Circular polarized lenses are common at theaters, where the glasses' price make them cost-effective. However, displays using this passive system require a precisely aligned optical filter on the screen itself for them to work, so they're expensive to build. Phil Lelyveld, program manager of the consumer 3D experience lab at USC's Entertainment Technology Center, says that once manufacturers figure out how to lower their production costs, displays using the cheaper glasses will marketed worldwide.
Pros: Inexpensive glasses similar to ones in theaters
Cons: Displays are expensive to manufacture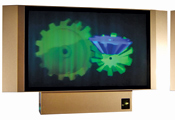 AUTOSTEREO DISPLAYS
Wait?: Five years minimum for consumers
Description: Public signage and cell phones comprise the current market for autostereoscopic (glasses-free 3D) displays, which should drive development of the technology for TVs. But for now autostereo isn't a viable option for consumer TV viewing. "You must ensure the same experience for everyone viewing, and that's a tall order," says Dean. "More than one person usually watches a movie at home, but right now you can't necessarily see the same quality image as the person next to you."
Pros: No glasses
Cons: Currently cannot offer a uniform experience to multiple viewers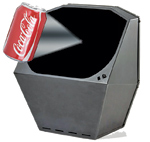 HOLOGRAPHIC DISPLAYS
Wait?: 10 years minimum for consumer displays
Description: Truly three-dimensional holographic images offer that "wow" factor, but according to Dean, it will be a while before football players are running through your living room. He points out that certain screen conventions, such as grain, cannot be reproduced by holographic technology, and this may impede its development as an entertainment option.