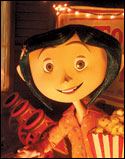 'CORALINE'
Stop-motion jumpstarts Neil Gaiman adaptation, giving kidpic real adult appeal
Why it'll win: Another inspired and beautifully crafted 3D stop-motion tale from veteran director Henry Selick ("James and the Giant Peach," "The Nightmare Before Christmas"). Based on the sinister Neil Gaiman book, this adaptation (which grossed more than $75 million) is more adult-friendly than kidpic with its disturbing story about a girl who crawls into a weird parallel world. Should appeal to all voters with a slightly twisted sense of humor.
Maybe not: Unfortunately, the film was released a full year ago — an eternity in Hollywood — and may have a tough time competing against fresher releases.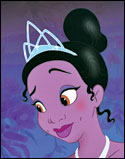 'THE PRINCESS AND THE FROG'
Traditional 2D tale with twists features a groundbreaking heroine
Why it'll win: With "The Little Mermaid's" Ron Clements and John Musker at the helm, Disney's late-year release took the old-fashioned 2D route with a charming, hand-animated revamp of the classic fairy tale. Ironically, while using "Bambi"-era animation techniques, the team scored some very modern firsts by setting the story in New Orleans and putting a resourceful African-American girl in the lead.
Maybe not: Despite glowing reviews, there was a perception that the G-rated film was made for very young girls, and it failed to connect with older audiences.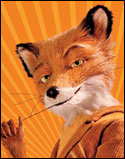 'FANTASTIC MR. FOX'
Streep and Clooney give voice to Roald Dahl's animal yarn
Why it'll win: It has star power to spare (the voices of George Clooney and Meryl Streep), and director Wes Anderson ("Rushmore") makes his animation debut with this adult-friendly tale based on Roald Dahl's children's book. It endearingly combines low-tech puppets, stop-motion and painted backdrops with an edgy soundtrack powered by the Rolling Stones and the Beach Boys.
Maybe not: While Anderson's quirky, ironic style adapts surprisingly well to an animation project, this retro, labor-intensive fable about talking animals might not appeal to voters more impressed with the shiny, state-of-the-art 3D surfaces of "Coraline" and "Up."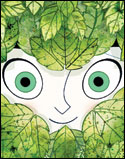 'THE SECRET OF KELLS'
This toon is a surprise nom only to those who haven't seen it
Why it'll win: Its gorgeous hand-drawn 2D animation, which is so retro that it looks like a direct descendent of the medieval illuminated manuscript tradition, perfectly complements its tale of a 9th-century Irish boy who learns the intricate and painstaking art of illustrating the gospels. A tour-de-force from first-time feature helmer Tomm Moore.
Maybe not: It's the big surprise of the noms draw: Compared with the big guns of Pixar et al., it's very much the underdog. And while strikingly original and different in tone and look from its competitors, its earnest, joke-light approach may dull its appeal to voters.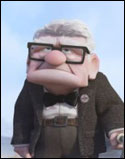 'UP'
Disney/Pixar does it again — and crix, auds and voters get carried away
Why it'll win: One of the best reviewed — and top-grossing ($293 million) — films of last year. Directed by Pete Docter ("Monsters, Inc.") who co-wrote it with "Finding Nemo's" Bob Peterson, "Up" looks like the overwhelming favorite thanks to its rich 3D animation and touching story about an unlikely hero: a sour old widower and ex-balloon salesman who pilots his house to South America for one last adventure.
Maybe not: Even Oscar voters like occasional change, and they may want to loosen the apparent lock that Disney/Pixar has on the category.