PRESCIENCE FILM FINANCE
Prescience Film Finance, run by Tim Smith and Paul Brett, has surprised its naysayers by proving the most durable of the U.K.'s film funds.
It has adjusted to a succession of changes in U.K. accounting rules (designed to prevent film production being used as a unauthorized vehicle for tax avoidance) which have driven many of its rivals out of the business.
Last year, Prescience launched a debt fund, Aegis, to operate alongside its equity funds, which are structured as partnerships between "active" or hands-on investors who spend at least 10 hours a week working on their film portfolio. Aegis provides gap or mezzanine finance for projects in which Prescience invests.
It also started its own sales company, Metropolis, in partnership with Ralph Kamp, enabling it to keep closer control over the exploitation and recoupment from the projects it backs. Prescience has also launched a small development fund, dubbed Juno, which it deploys on projects from regular partners such as Ealing Studios.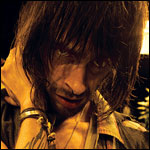 As a result, Prescience has become a mainstay of British indie production, routinely investing alongside the U.K. Film Council when many other sources of private finance have fallen away. Deals vary widely across individual projects, ranging from 10% to 63% of budgets (the latter in the case of Ian Dury biopic "Sex & Drugs & Rock & Roll").
Over the 12 months to April, Prescience and Aegis backed films with total budgets of around $160 million, slightly up from $150 million the previous year that Prescience bankrolled alone. These include its first animated film, "Postman Pat 3D," plus "Chalet Girl," "Burke and Hare," "The Guard," "Harry Brown," "Mr. Nice" and "St. Trinians 2: The Legend of Fritton's Gold." Aegis also provided debt for "The King's Speech" without equity from Prescience.
— Adam Dawtry
COSTA FILMS
Since 2006, Buenos Aires-based Costa Films has managed a $50 million equity fund fed by a host of individual investors from Mexico, Brazil, Spain, the U.S. and Argentina. Costa Films operates in partnership with the Weinstein Co. through joint venture the Latin American Film Co. (LAFC), which has yielded investments in a selection of projects led by "The Elite Squad" (Brazil), "Chronicle of an Escape" (Argentina), "The Queen" (U.K.) and "The Burning Plain" (U.S./Mexico).
"So far we have tapped only 20% of this fund as it remained stagnant during the economic crisis," says Costa Films founder/prexy Eduardo Costantini Jr., son of the Argentine millionaire entrepreneur and arts patron of the same name.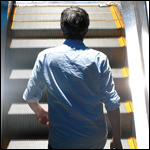 But the fund has been revved up once more in recent months, with the initial goal to invest in the production and distribution of Latino-themed projects during the next three to four years. Investments tend to cover at least 20% of a pic's budget.
Costa Films has independently invested in "The Artist" (Argentina/Italy), "Castro" (Argentina), "Lula, o filho do Brasil" (Lula, son of Brazil) (Brazil/Argentina) and "Verano Maldito" (A Cursed Summer) (Argentina/Italy). Projects in development include the adaptation of Gabriel Garcia Marquez' "Noticias de un secuestro" (News of a Kidnapping).
In 2007, Costa Films invested and co-founded online cinematheque the Auteurs.com, the first online destination for arthouse pics around the world. Last year, it clinched a partnership with Martin Scorcese's World Cinema Foundation to showcase restored masterpieces online. "We'll be forging more strategic alliances to help us take it the next level," says Costantini. The Auteurs now posts half a million visits a month.
Focus is now on Brazil where Costa Films will be opening an office to continue in its bid to finance and produce more Brazilian pics.
— Anna Marie de la Fuente
AFFINITY
Gigi Pritzker's Odd Lot and Michel Litvak's Bold Films merged their foreign sales operations to form Affinity Films in October, giving these two film funders a more muscular profile in the international marketplace.
"The sales arm is a catalyst for the production arm," says Brian O'Shea, president of worldwide sales and distibution, Affinity.
"What we have in the arsenal is equity capital from Bold and Odd Lot," says Bill Lischak, COO of Odd Lot and Affinity Intl.
Both supply equity capital, and finance around 25% of a film's budget, although "it varies from picture to picture," says Lischak.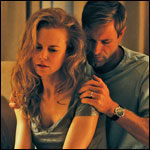 The shingles work within very broad budget ranges, from $5 million-$60 million.
Affinity can also serve as a third-party producer — the recently annnounced family pic "The Great Ghost," set to film in the U.S. and Hungary, is an example of this. "Even if we're not assisting in financing the film we can help find finance," says Lishak. "We've developed a lot of relationships around the world, with banks, tax deals, equity."
"Our buyers are looking for and still pay respectable prices for films that are thearical titles — more so than ever before," says O'Shea. " 'Rabbit Hole' is a good example. A compelling director with John Cameron Mitchell … Pulizer Prize winning material and Nicole Kidman (who stars)."
— Carole Horst
AL-NOOR HOLDINGS
Qatar's Al-Noor Holdings is the latest film venture from the Middle East to promise much for Hollywood. But so far, at least, it has delivered little.
The media arm of the Al-Hashemi Group launched in October 2009 with plans to invest $200 million in 15 international films over five years. "If you want to invest in the film industry, the best place to invest is Hollywood," Al-Noor Holdings chairman Ahmed Al-Mustafawi Al-Hashemi told Variety at the time. Reports suggested it would announce its first slate of projects within weeks.
But seven months later, all has gone quiet. Al-Noor has yet to raise its fund or unveil a detailed strategy for investment. Introductory meetings with Hollywood studios and producers, arranged by Al-Noor's consultant Entertainment Capital Advisors, have delivered no visible results, in terms of projects or production partnerships. "It's very opaque," says one exec who has dealt with Al-Noor. Calls to Al-Noor's main phone number in Doha ring unanswered, without a recorded message.
Back in November, Al-Noor announced one ambitious project of its own, a $150 million feature about the Prophet Mohammed to be produced by Barrie Osborne. Al-Noor approached Osborne because the film is conceived as a fantasy adventure akin to "The Lord of the Rings," which Osborne produced. But despite talks with Hollywood agencies, writers have yet to be hired to start developing the script.
Qatar followed its neighboring Gulf emirates Dubai and Abu Dhabi in pitching for business with Hollywood. Abu Dhabi's Imagenation fund struck a trio of $250 million co-financing deals with Participant, Hyde Park and National Geographic, which are already bearing fruit.
Yet previously, Warner execs spent a year cultivating a partnership with Abu Dhabi that was supposed to include a $500 million co-production fund, but resulted in just one small and unsuccessful film. Such experiences have left Hollywood execs wary of big promises until they see hard evidence of production investment.
— Adam Dawtry
NATURAL SELECTION
When former record exec Matty Beckerman began raising money for his new film production company, his timing couldn't have been worse.
It was August 2008, and the economy was going down fast. But in the fall of that year, he crossed paths with Al-Saadi Gaddafi, son of Libyan president Muammar al-Gaddafi, who agreed to make a major investment in the venture. Together, they toured the Middle East to raise more funds (Beckerman says it was an incredible journey for a Jewish kid from New Jersey).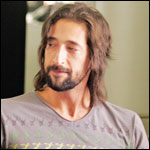 In June 2009, Natural Selection opened for business, backed by a $100 million fund comprising equity and debt. Natural Selection's mandate is to finance and produce films with budgets of $15 million and under.
"I'm extremely optimistic," he says. "The movie business as a whole is sound; it's only the finance side that's hurting. It's an amazing time for us, since we're one of the few new equity groups with cash."
Natural Selection is fully financing and producing thriller "Isolation," which sold off a number of territories at Berlin and is now headed for Cannes. IM Global is repping foreign rights, while WME's Graham Taylor has domestic.
Company also has a piece of Paul Scheuring's Adrien Brody-Forest Whitaker topliner "The Experiment," based on the Mario Giordano novel and produced by Inferno.
— Pamela McClintock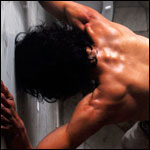 DYNAMO CAPITAL
Founded in 2008 by a team of U.S.- and European-university-educated thirtysomethings, the initial multimillion-dollar Dynamo Capital equity film fund is on its final investment cycle and will be raising funds for a second offering at year's end.
New fund will target institutional investors in Latin America, the U.S. and Europe. "We will continue to fund Iberoamerican co-productions as well as branch out into TV and animation franchise financing in the Latin and U.S. Hispanic markets," says senior fund manager Cristian Conti, who adds that they are working with the Boston Consulting Group and the New York-based nonprofit org Endeavor, which helps entrepreneurs in emerging markets and whose board members include Edgar Bronfman Jr. and Emilio Azcarraga-Jean, to structure it.
"Our second fund will depend on the success of the first one, but we expect it to be three to four times bigger," says co-senior fund manager Andres Calderon. Both Calderon and Conti are former investment bankers and run the fund jointly.
So far, the first fund has invested in five pics with budgets ranging from $1 million to $5 million and is allotting for at least five more pics for the rest of the year.
Two Dynamo-backed pics have been festival hits: Gay ghost tale "Contracorriente" (Undertow) and "Rabia."
Romantic comedy "Una hora mas en Canarias," a co-production with Spain's RTVE, debuts in Spain and Colombia in the summer.
Andi Baiz, the fund's creative director, is slated to shoot his second pic, "Bunker," a co-production with Spain's Avalon, in August.
Fund's production arm has recently ventured into TV, partnering with Spain's Antena 3 and Notro TV to co-produce mini-skein "Karabudjan."
— Anna Marie de la Fuente
ARAMID
One debt financier now out of the game is Aramid, which is now in wind-down mode.
It raised $300 million from hedge funds and invested rapidly in about 50 films on both sides of the Atlantic during 2007-08. But it was stopped in its tracks by the credit crunch. Troubled hedge funds asked to pull their cash out, but the illiquid nature of the fund made that tricky, and Aramid has spent the past year negotiating how to manage that exit.
In the meantime, it has halted new lending, and it's concentrating on squeezing the maximum value out of its existing deals. For example, it's leading the creditors taking legal action against David Bergstein's Capitol/ThinkFilm group, which reportedly owes Aramid around $30 million.
— Adam Dawtrey