Eye on the Oscars 2013: The Actress - Supporting Actress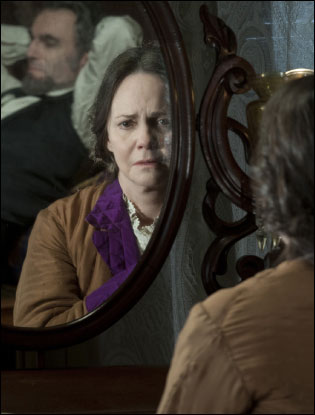 Why she will win: The beloved veteran hasn't received so much as a nom since winning her second Oscar 28 years ago, and her redoubtable Mary Todd Lincoln is a reminder of the talent that's largely been confined to the smallscreen in recent years. She fought hard for the role, and voters may reward her tenacity.
Best scene: Greeting her husband's political fellows at a party, Mrs. Lincoln conjures up the requisite charm while engaging in passive-aggressive politicking on her husband's behalf. It's a demonstration of great wit and cunning from a character frequently portrayed merely as a doughty battle-axe.
Critic's quote: "In Field's ferocious portrayal, (Mary Todd Lincoln) is a feminist hero many decades before the advent of feminism," says Andrew O'Hehir, Salon
| HOME | Anne Hathaway >>