CineEurope 2012
Int'l Distributor of the Year
Paul Higginson and Todd Huntley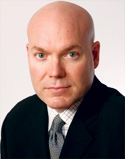 Intl. Distributor of the Year goes to 20th Century Fox Intl.'s Paul Higginson and , who are, respectively, exec VP for theatrical and senior VP for theatrical in Europe, the Middle East and Africa. Higginson, who joined Fox in 1980, oversees the theatrical distribution, sales and marketing operations for all Fox pics in Europe, the Middle East and Africa. He reports to Fox Intl. co-prexies Paul Hanneman and Tomas Jegeus. Huntley, who joined Fox in 2002, focuses on the marketing function. He reports to Higginson. The pair were upped to their present positions in 2010, but have had responsibility for the region since 2007. Both are based in London. Fox has had a stellar run in international markets in recent years, passing the $2 billion mark three years running. Upcoming releases include "Ice Age: Continental Drift" and "Abraham Lincoln: Vampire Hunter." "Prometheus" recently opened.

Int'l Exhibitor of the Year
Camilo Tarrazon and Jaime Tarrazon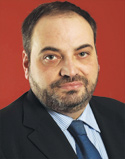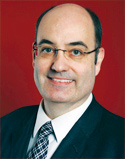 Intl. Exhibitors of the Year honors go to Barcelona-based brothers Camilo and Jaime Tarrazon. The Tarrazons have deep roots in exhibition. Their grandparents entered cinema exhibition in the 1930s. In 1985 their father set up a regional theater chain, Acec, with a number of other theater owners in Catalonia. Jaime became Acec's CEO in 2000. The company propelled the growth of multiplexes in the region, which boosted box office. Camilo is prexy of the Catalan Theater Owners Assn., a position he has held since 2004. The body played a central role in settling a recent dispute over the dubbing of foreign pics into Catalan. He is also a member of Fece, the Spanish theater owners' association, and reps the org within the European exhibitors' org Unic. CineEurope boss Robert Sunshine hailed the Tarrazons for "uniting cinema exhibitors with distribution to bring major film releases to Spain," and for "significantly effecting change within the industry in their country."

Int'l Box Office Achievement
Warner Bros. Pictures Intl.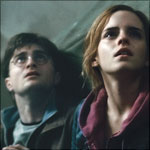 Rentrak's Intl. Box Office Achievement award will go to Warner Bros. Pictures Intl., which grossed $2.87 billion in global markets last year. The studio has surpassed $1 billion at the international box office 14 times, with four of those years exceeding $2 billion. Warner was the No. 1 studio in Europe last year, and the studio's "Harry Potter and the Deathly Hallows: Part 2" was the top grossing pic in the continent. The international division crossed the billion-dollar mark for the 12th consecutive year in mid-May, surpassing its 2010 studio record by 10 days. Upcoming releases include "The Dark Knight Rises," "The Hobbit: An Unexpected Journey" and "The Great Gatsby."

CineEurope 2012
Theaters at tipping point | Local pics gain market share in Europe | Basking in Barcelona | CineEurope 2012 set to fete honorees