Canadian Creativity 2012
Jay Dahl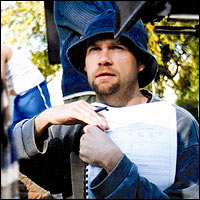 Multi-hyphenate Dahl spent his 20s teaching English overseas. Then, he says, "I moved to Halifax, swallowed my ego, got a restaurant job, turned 30 and wrote a script that won a national prize."
During a prolific stretch making his own shorts and TV pilots, Dahl met Canadian industry vet Bill Niven, who became his producing partner. In 2008 they cornered Halifax sketch comedy troupe Picnicface, aglow with viral YouTube glory, and have since been involved in all their professional work: a 13-part TV series, Slamdance-preeming comedy "
Roller Town
" and, most recently, romantic comedy "Main Attraction," a comedy pilot and Web series that all gained traction at Just for Laughs. Dahl is posting feature bow "There Are Monsters," based on his viral 2007 horror short. But he remains committed to scouting and producing local talent like writer-director Andrea Dorfman, whose "Heartbeat" is nearly financed. "We have the best tax credits in the country and the quality of life is amazing," says Dahl, a frequent flyer between Toronto and L.A. And if it all falls apart? There's always his original band Folk Star Wars. And teaching. — Jennie Punter
Ari Lantos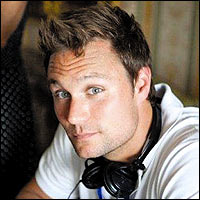 Moviemaking has been a way of life for the Lantos family and Ari learned the ropes early by watching his father, producer Robert Lantos, work on some of the country's most successful films.
Those extra years of experience have given the 31-year-old producer a rock-solid confidence about his role in the industry and the types of projects he wants to make. "At this point in my career, I'm less concerned with the films that deliver a particular message," Ari says. "I want people to be entertained." Since taking his first producer role when he was 24, Lantos has collaborated with his dad on "Barney's Version" and the upcoming "Sex and Sunsets," a romantic laffer shot in Banff. Waiting in the rafters is "Stage Fright," a horror musical he describes as " 'Glee' meets 'Scream.' " Ari says he hopes the pic, which co-stars Meatloaf, will be "the 'Rocky Horror' for today's generation." — David Friend
Allison Black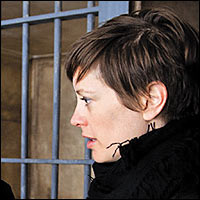 Allison Black loves discovering what makes people tick.
While serving as director of development for ThinkFilm and, before that, Serendipity Point, she worked with creative teams behind several high-profile films, including adaptations of beloved Canadian novels. After she and writer-director Nathan Morlando, her producing partner, bought back the rights to his long-languishing script about a real-life war vet turned legendary bank robber, they set about reshaping the story around the character's internal psychology. The success of that pic, "Citizen Gangster" (a k a "
Edwin Boyd
: Citizen Gangster"), winner of first Canadian feature at last year's Toronto festival, helped fast-track their international co-production "The Lion's Share," a fictionalized behind-the-headlines look at a different sort of criminal, scheduled to lens in Africa later this year. "The beautiful thing about filmmaking is your life experience benefits go way beyond the job — we've become close to many of the real people connected to our stories," says Black, whose development slate includes both romances and thrillers. Deep, ambitious storytelling, she says, can be done within an intimate structure. "There are people I work with repeatedly — joint creative collaboration is my biggest asset and greatest joy." — Jennie Punter
Marco Pecota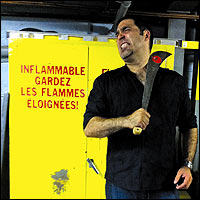 With a work ethic carved from his family's Toronto meat business and entrepreneurial chops seasoned running his successful game company, Marco Pecota partnered 15 years ago with Rue Morgue founding editor Rodrigo Gudino and saw the print magazine become a horror-culture media empire — headquartered in a revamped century-old funeral home.
An affable mini-mogul-in-the-making, Pecota recently studied industrial design (early projects: his home and a furniture showroom) but the main target of his creative urges and biz smarts is Rue Morgue Cinema's slate of what he calls "elevated horror." Pecota produced Gudino's award-winning shorts and feature bow, "The Last Will and Testament of Rosalind Leigh," launched at Cannes Market this year, and has wheels in motion for Gudino's remake of 1972 western "Cut Throats Nine." With mag scribes now developing scripts, Rue Morgue Cinema is becoming a "family" brand. "I've had no mentors — I've applied my experience from other industries to film producing," says Pecota. "When you work with friends as passionate and focussed as you are to make films for horror fans — the best fans in the world — there's a lot of potential to grow." — Jennie Punter
David Miller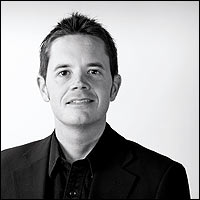 Miller laughs when asked if his uncle — a veteran National Film Board producer — encouraged him. "He would suggest I go into editing or line producing, but saw the bug wasn't going away," Miller says. "He taught me you do it because you believe in the vision of the filmmakers, not for the glamour."
Miller honed his networking chops producing two nights of the 2003 Gemini (TV) Awards and directing the 2004 Oscar campaign for two nominated NFB shorts before awards started flowing his way with
Richie Mehta
's 2007 feature bow "Amal." Miller returned to India with Mehta for "Sidharth," now in post, but will stick to home base for the world preem of "Blackbird" in Toronto. Miller's bursting slate reflects his sustained relationships with helmers and knack for team-building with his producing partners. His biggest project, Italy-set "Baseballissino" (co-writer Jay Baruchel and exec producer and Rush frontman Geddy Lee on the roster) is gunning for a major Italian thesp. International travel and red carpets aside, Miller has come to enjoy kicking back at the office: "Brainstorming with the guys on how to build audience appetite for a good story has become my favorite part of the day." — Jennie Punter
Dave Valleau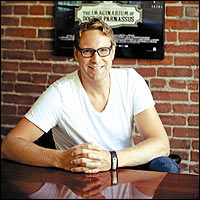 "It's sort of like a jigsaw puzzle," says Valleau of producing. "Piecing the pieces together to make it all ultimately come into an end product that you feel will be successful."
Valleau started his career working alongside the late Oscar-nominated producer Bill Vince as associate producer on "Capote" and went on to exec produce such pics s "The Butterfly" with Pierce Brosnan and Gerard Butler; "Push" with Dakota Fanning and Chris Evans; and Terry Gilliam's "The Imaginarium of Doctor Parnassus." Since branching out on his own with shingle South Creek Pictures, he has produced "The Entitled" (toplined by Kevin Zegers and Ray Liotta) in 2011. His impressive slate of pic in pre-production includes "The Secret Evidence"; "The Good Samaritan," a thriller with Peter Howitt; "The Co-Worker," to be helmed by Jeremiah Chechik; and "The Saltwater Decision" with
Scott Hicks
("The Lucky One," "Shine") attached to direct. The latter is an Italian-Australian-Canadian co-production about the formation of
Greenpeace
. "The only way (movie
s) actually go into production is by sheer will power and motivation, so they really have to be projects that you believe in," Valleau says. "Being financially successful is always nice, too." — Katherine Brodsky