Eye on the Oscars: Best Picture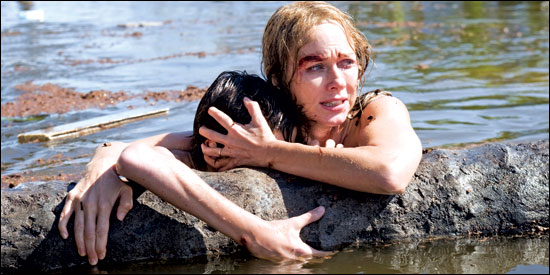 ORIGINS: Atienza heard a radio show remembering the tragedy of the 2004 tsunami on its third anniversary. "Among the guests was (survivor) Maria (Belon)," he says. "I told (J. A.) Bayona about it, and that day, we decided we needed to find Maria and talk to her.
FUNDING: After funding a year of development, "Telecinco agreed to finance on the condition that we found an international sales partner." Enter Summit, which put a minimum guarantee against the world except Spain.
HIGH HURDLES: "The adaptation of the real story into a script was the biggest obstacle, together with the technical aspects of the tsunami sequence. We also had a very difficult time in Thailand trying to keep with the shooting schedule as it was raining almost every day for two months."
DOMINO EFFECT: "Naomi Watts read the script and answered quickly that she was interested in playing Maria, so we flew to New York to meet her. After the meeting, we got a call back from her agent saying she would do it."
| HOME | 'Les Miserables' – >>