Pic premiered at the Toronto Film Festival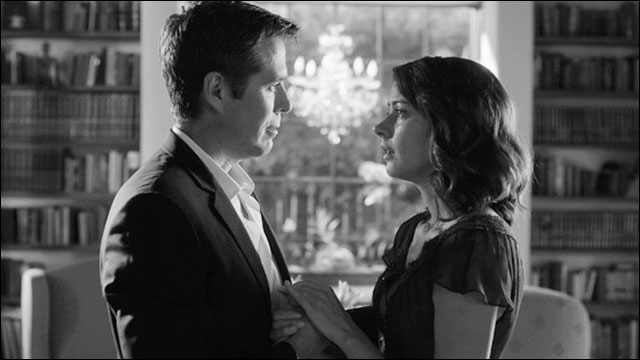 Lionsgate has acquired North American
distribution rights
to
Joss Whedon
's "
Much Ado About Nothing
" following its premiere at the Toronto Film Fest. The deal closed on Tuesday night — marking the company's fourth deal in two days. Lionsgate has emerged as the biggest buyer during the fest, with acquisitions Monday of Kristen Wiig comedy "
Imogene
" and Sarah Polley's docu "
Stories We Tell
" and Tuesday of
Stuart Blumberg
's directorial debut "
Thanks for Sharing
." "Much Ado" will be a joint theatrical release by Lionsgate and sister company Roadside Attractions. Whedon's version of the Shakespeare comedy, with a contemporary spin, stars Amy Acker, Alexis Denisof, Nathan Fillion,
Fran Kranz
, Jillian Morgese, Sean Maher, Clark Gregg and Reed Diamond. Kai Cole and Whedon produced "Much Ago" through
Bellwether Pictures
, with Daniel Kaminsky as co-producer. Kranz stars as Claudio and Denisof as Benedick. Lionsgate released "The Avengers" helmer's "
Cabin in the Woods
" earlier this year. "I'm thrilled to be working with my cronies at Lionsgate again, and with the Roadside team. That they all embrace a Shakespearean romance with the same enthusiasm they had for 'Cabin in the Woods' that they're exactly the mad fools we want to be partying — I mean working — with," said Whedon. The deal was negotiated on behalf of Lionsgate by Jason Constantine, Eda Kowan and Wendy Jaffe while CAA represented the filmmakers in the sale.