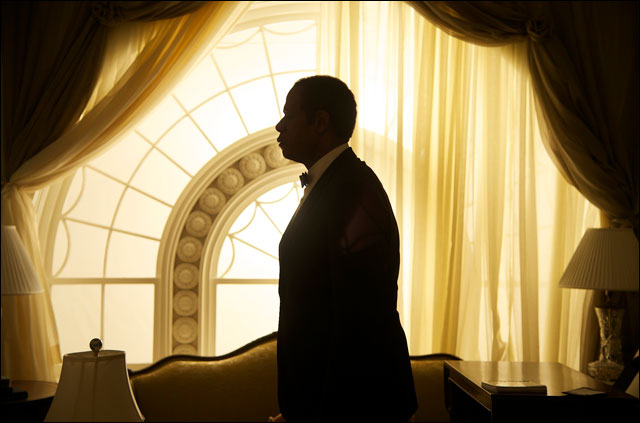 Here's the first official still for Lee Daniels' upcoming drama "The Butler."
The pic is inspired by a Washington Post report by Wil Haygood about Eugene Allen, the White House butler whose career started with Harry Truman in 1952 and ended in 1986 with Ronald Reagan.
Forrest Whitaker portrays the butler while pic also stars Oprah Winfrey, David Oyelowo, Aml Ameen, Alan Rickman, James Marsden, Jane Fonda and Robin Williams with production currently shooting in New Orleans.
Daniels, who is directing from a script he co-wrote with Danny Strong, has financing in place and is in negotiations for distribution.