Despite the hoopla surrounding the Academy's new rules governing documentaries at the Oscars, this year's shortlist proved, for the most part, shock-free. The majority of this year's principal contenders, including "Searching for Sugar Man," "The Gatekeepers" and recent Gotham Award winner, "How to Survive a Plague" made the list. In past Oscar races, some high-profile, non-issue oriented fare including "Joan Rivers: A Piece of Work" and B.O. heavyweight "Babies" were notably left off the shortlist in favor of activist films, but this year's selection included three non-niche films: "Sugar Man," "Ethel" and "The Imposter."
While there were a few noteworthy omissions including "The Central Park Five," "Queen of Versailles" and "West of Memphis," the 15 selected films all have a strong critical following.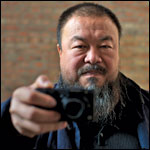 AI WEIWEI: NEVER SORRY
Sundance Selects
Alison Klayman's portrait of China's artist-activist Ai Weiwei captures his outspoken stance on human rights and corruption in his country, leading to his arrest for two months last year.
"I filmed with Ai Weiwei for the last few weeks of 2008 for a short film I was making," says Klayman. "I very quickly realized that he was an incredible character so I wanted to do more. I lucked out that we got along really well during those few weeks and he liked my work, so he let me keep coming around."
BULLY
The Weinstein Co.
Over the course of one school year, Lee Hirsch follows five sobering case histories of unrelenting schoolyard persecution.
"Having been the kid who was bullied, this film was definitely a personally driven project," says Hirsch. "I had carried it around with me for a number of years and then around the time when we were exploring the possibility of actually making the film, there were a number of high-profile suicides (due to bullying) that propelled the urgency (of getting doc made)."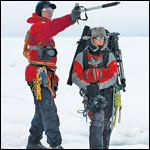 CHASING ICE
Submarine Deluxe
Jeff Orlowski follows photographer-scientist James Balog to capture evidence of the world's glaciers melting away. Structured around Balog's Extreme Ice Survey, helmer began filming in 2007 and followed the mountaineering scientist and his crew all over Greenland, Iceland, Alaska and other icy regions for three years.
"James' work is beautiful and eye opening. I felt that we would be doing an injustice to the world and environment if we did not share his story," says Orlowski.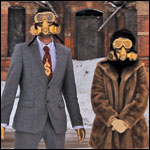 DETROPIA
Loki Films
Heidi Ewing and Rachel Grady examine America's fastest-shrinking city — Detroit and the collapse of the U.S. manufacturing base.
"We took our crew to Detroit for the weekend and looked at it as outsiders and let the experience happen with no pressure," says Ewing. "After three days I said to Rachel, 'There's a movie here.' Detroit is so reflective of so many of the country's concerns. It's also incredibly cinematic. We have filmed all over the world, but the way Detroit came to the lens had an urgency to it, a beauty and emotion that we were mesmerized by."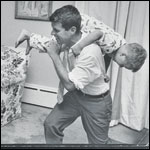 ETHEL
HBO Documentary Films
Through intimate interviews, archival material and homemovies, Rory Kennedy explores the life of her mother, Ethel Skakel Kennedy.
"I really wanted to focus as much as possible on my mother's story, but her story was invariably linked to my father so it became clear to me very early on that we need to understand him in order to understand her," says Kennedy.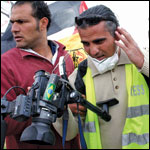 5 BROKEN CAMERAS
Kino Lorber
With five cameras, Emad Burnat (Palestinian) and Guy Davidi (Israeli) tell the story of a Palestinian village's resistance to the building of Israeli settlements.
"I filmed for about seven years" Burnat says. "I knew from the beginning of (shooting) that I wanted to make the film from my point view because I wanted to make a personal story with the idea that I would show it to the world. Show the world what's going on. The reality. The truth."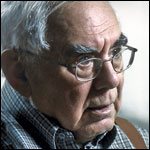 THE GATEKEEPERS
Sony Pictures Classics
Through a series of candid interviews with six former heads of Israel's Shin Bet counterterrorism agency, Dror Moreh unveils the effect that state-sanctioned violence, pre-emptive or retaliatory, has had on the Israel-Palestine region.
"The interviews were extensive," Moreh says. "Each took place in the subject's home and took 12 to 15 hours over the course of a few days. I got into all aspects of the persona of each individual not just their roles in the Shin Bet. It all interested me very much. It also made me really nervous, which is why I prepared for all of the interviews very, very thoroughly."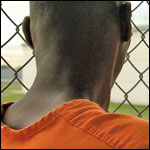 THE HOUSE I LIVE IN
Abramorama
Eugene Jarecki explores America's 40-year war on drugs.
"I did not anticipate the openness of everybody involved in this so-called war on drugs, from the drug dealers to family members to the cops, the judges, wardens, etc. I had several cops tell me from the front seat of their patrol cars how senseless it is that they arrest the same people week in, week out based on a wrong idea of drug addiction. They admit that they are just cycling people through the revolving door of the criminal justice system."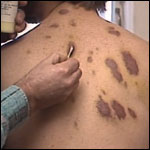 HOW TO SURVIVE A PLAGUE
Sundance Selects
With the extensive use of archival footage, David France takes an intimate look at America and the AIDS epidemic in the late 1980s by focusing primarily on Act-Up (AIDS Coalition to Unleash Power).
"It was really just a matter of time that made this film possible," France says. "Like the Holocaust, the first 10 or 15 years after a trauma reaches an end, there is very little in the way of storytelling, literature or film production around the issue. So due to time I was able to go back, with the help of many people and their footage, and look that period in time again without fear and try to find its value."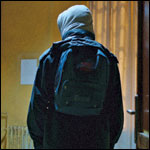 THE IMPOSTER
Indomina Releasing
With atmospheric reenactments, lip-synching and soul-baring interviews, Bart Layton examines the twisted tale of a French conman who duped a Texas family into believing he was their missing teenage son.
"On a practical level, we didn't have a huge archive to pull from, so we had to create some way of visualizing the past," Layton says. "The film noir documentary hybrid felt like the right way to tell this story. The intention behind the treatment was to remind (the viewer) that this isn't necessarily what happened. This is what this specific character in the film wants you to believe happened."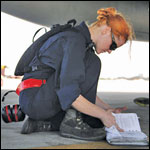 THE INVISIBLE WAR
Cinedigm
Kirby Dick calls high-ranking officials into account for turning a blind eye to a violent epidemic of sexual abuse within the U.S. military.
"I was really astounded about how covered up the story had been," says Dick. "There had been no real comprehensive books or feature films on the subject even though (sexual abuse in the military) has been a problem for generations. This is an issue that the military has really been able to keep under wraps for a long time, so that combined with hearing the stories of the men and women who had been assaulted really drove me to want to make this film."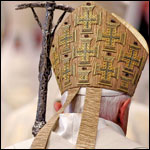 MEA MAXIMA CULPA: SILENCE IN THE HOUSE OF GOD
HBO Documentary Films
Alex Gibney exposes the widespread practice and concealment of sexual abuse within the Catholic Church.
"What really got my attention, when I first heard about this story, was that a very dark and specific tale was connected to much bigger story, which was all about the Vatican's role in covering up abuse," says Gibney. "You add to that the four men at the heart of the story, really the four heroes. There was something empowering about the fact that these men, who had no voices to speak of because they were deaf, somehow managed to have their voices heard."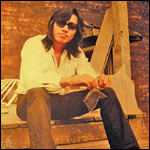 SEARCHING FOR SUGAR MAN
Sony Pictures Classics
Malik Bendjelloul unearths forgotten early 1970s singer-guitarist Rodriguez, who became an inspiration in the anti-apartheid movement.
"Other than the lack of funding, it was hard to do a film about someone who didn't necessarily want to be on camera," says Bendjelloul. "Rodriguez is a very private man who sort of lacks an ego. If you lack an ego, it's hard to talk about yourself simply because you honestly don't think you're particularly interesting. I personally thought he was the most interesting man in the world, but he didn't see it that way at all."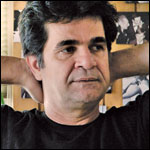 THIS IS NOT A FILM
Palisades Tartan
Due to his open support of the opposition party in Iran's 2009 election, Jafar Panahi received a six-year prison sentence and a 20-year ban from filmmaking and conducting interviews with foreign press. During his house arrest in his Tehran apartment, Mojtaba Mirtahmasb secretly shot Panahi's day-to-day life as the helmer waited for a decision on his appeal.
Panahi lost his appeal in 2011 and can be taken to prison at any time. Mirtahmasb was arrested in September 2011 on his way to present the doc in Toronto and released three months later. Both helmers are aware of doc's inclusion on the shortlist. Their fates remain unclear.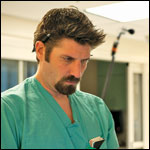 THE WAITING ROOM
Intl. Film Circuit
Peter Nicks' verite doc captures the stark reality of an American public hospital struggling to care for a community of largely uninsured patients.
"Early on (in the production) we were shooting all over the hospital in all departments and then it occurred to me that the waiting room was this remarkable metaphor for where we were at with regards to (America's) health care system," says Nicks. "It was also a manifestation of so many things going on in our country right now, from health care to the economy. The light bulb went off and I decided to focus specifically on the hospital's waiting room."