The well-received "30 Rock" live episode last October was less an experiment than a homecoming. It was produced on the soundstages of "Saturday Night Live," where many of the show's creators and key cast members fine-tuned their comedy chops.
Series creator and star Tina Fey worked at "SNL" from 1997-2006, becoming the series' first female head writer. Exec producer Robert Carlock wrote for the iconic latenight skein from 1996-2001.
Tracy Morgan was an "SNL" regular for a decade. Alec Baldwin is tied with Steve Martin for most hosting appearances on the show (15), and Beth McCarthy-Miller directed 218 episodes of "SNL," the second-most of any director. She's helmed close to a season's worth of "30 Rock," including its live episode.
Says "SNL" founder and "30 Rock" exec producer Lorne Michaels: "'SNL' has probably been the most fertile ground for subsequent film and television talent to come out of. The show is very much of a breeding ground for great careers."
"The first time I did 'SNL,' I realized the name of the game is to get in there and really make an ass of yourself," recalls Baldwin. "They could tell I was having the time of my life. I wouldn't be on '30 Rock' if it wasn't for 'SNL,' so I have an equal amount of affection for both of them."
Michaels says that Baldwin's presence in "30 Rock" immediately enriched the show.
"Tina learned so much from being in scenes with Alec," he explained. "You can see the growth. He makes people he works with better. She rose to it. … When a show starts, whatever you thought is was about can change. When the cast is assembled and you see the dynamics, if you're smart, you go to the strengths. And that's what happened with '30 Rock.'"
Fey contrasts her "SNL" days with "30 Rock." With a live show every week, everything on "SNL" is always in rush mode in trying to put everything together for the week's upcoming episode.
"We have more time to craft things here than at 'SNL.' There, we had four days to finish scripts," she says. "Here, we have a couple of weeks to hone them."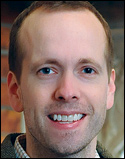 Says Carlock: "When we did the live show, we laughed about how we had complained about our work schedule before. Here, you're shoveling coal into furnace all the time. That week, we were desperately working, worrying, 'What if it all goes wrong?' Here, if a shot goes wrong, you fix it. Live shows eat you up in a way that I'd forgotten about."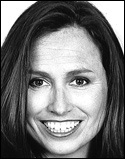 "'SNL is its own beast, not like anything else," says McCarthy-Miller. "You'd be making changes while you were on the air. After that, you're not afraid of doing anything in the TV world, because nothing can happen that hasn't already happened to you. The DNA of that show helps you make decisions quickly, which only helps you when going anywhere else. It makes Robert and Tina that much more efficient and funny."
Baldwin thinks it's no surprise 'SNL' has spawned one of today's most celebrated sitcoms.
"?'SNL' has probably been the most fertile ground for subsequent film and television talent to come out of," he observes. "The show is very much of a breeding ground for great careers."
(Jerry Rice contributed to this report.)
More from "30 Rock" 100th Episode
'30 Rock' hits 100 mark | '30 Rock' hits the syndie scene | 'SNL' is fertile ground for '30 Rock' | '30 Rock' is music to Richmond's ear | '30 Rock' cast dishes the funny