Rudolphe Belmer
Canal Plus COO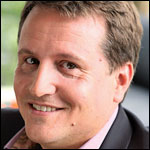 Rodolphe Belmer has been with the French premium pay channel for the past decade, coming on board initially as director of strategy and development with the idea of consolidating its strengths at home and expanding its image abroad. And while Canal Plus remains critical to the French film industry, financing roughly 90% of the nation's top homegrown ticket sellers, it has been making inroads abroad as well.
Two years ago, the channel co-produced the NBC miniseries, "XIII," a paranoid conspiracy thriller starring Stephen Dorff and Val Kilmer. Next up is a 12-part miniseries, "Borgia," a historical epic (not to be confused with rival Showtime series "The Borgias") that, with its $35 million budget, represents a new benchmark for high-end European series.
And the channel's six-hour miniseries on terrorist Carlos the Jackal, "Carlos," recently won international acclaim as well as a Golden Globe, further cementing Canal Plus' reputation for quality original programming.
The investment in this type of "prestige series," Belmer believes, is critical to building the channel's brand abroad. Budget-consciousness and investment in France's production facilities remain priorities, he adds.
"We have good directors, subjects and stories and a robust production industry, which knows how to work at cost-efficient levels," Belmer tells Variety.
And there's no shortage of focused ambition, either.
David Frank
Zodiak Media Group, CEO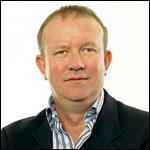 When Paris-based Zodiak Entertainment acquired David Frank's U.K.-based RDF Media last summer and named Frank the CEO of the rebranded Zodiak Media Group, he found himself running the third-largest independent TV production company in the world.
For Frank, who launched RDF in 1993 following stints as an investment banker and a BBC financial reporter, the merger made sense because the companies complemented each other. RDF, best known for unscripted programming like "Wife Swap," had a presence in the U.K. and U.S., but not in continental Europe. Zodiak, meanwhile, specialized in fictional programming, but had little presence in Britain and the States.
As a single entity, Zodiak can broaden its programming with confidence, creating the ability to take a U.K. hit and play it across Zodiak territories, which include India and Latin America as well as Europe. The challenge, Frank says, is allowing the company's subsidiaries a level of creative autonomy while functioning smartly within a single entity.
Devising a shared strategy remains both the biggest test and greatest reward of running a company that crosses international lines.
For Frank, it's the kind of ever-evolving challenge that keeps the job — and the industry — so interesting.
Hans Vestberg
Ericsson, President and CEO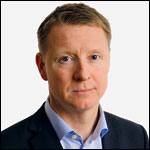 Ericsson topper Hans Vestberg envisions a world where up to 5 billion people will have access to mobile broadband — not in some distant future, but within five years. And the number of ways the coming networked society can improve lives shouldn't be underestimated.
"I can think of hundreds of examples where we see transformations in industries by bringing mobility into that industry," says Vestberg, who will be delivering the inaugural Connected Creativity keynote address.
So while today it's downloading music on a smartphone and watching movies on a tablet, tomorrow it might mean smarter vehicles that help drivers avoid traffic tie-ups and life-saving healthcare in the remote reaches of Africa.
Some of that promise is reality now, enabled as mobile networks advance from 3G to 4G to the even faster Long Term Evolution technology.
Vestberg, who joined Ericsson in 1991 and was named president and CEO at the start of last year, runs a company that plays a leading role in communications. With customers in more than 175 countries, nearly 50% of the world's mobile traffic passes through an Ericsson network.
"Our industry was started in order for people to call (each other) on the phone, and what was built in the last 20 or 30 years is being used in a totally different way," he says. "What we see in front of us is everything that can benefit from being connected will be connected. This is going to have a tremendous influence on us and our lives."
Miles Young
Ogilvy & Mather Worldwide, CEO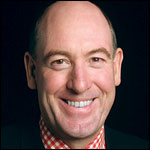 Sponsored entertainment might have worked just fine for "The Colgate Comedy Hour," but there are more effective ways to reach consumers in the digital age, according to Miles Young, CEO of leading marketing and communications company Ogilvy & Mather Worldwide.
"The people who are doing it well today are the ones who are escaping from history, which was a superficial endorsement and a link at a very, very basic level," he says.
Young, who will deliver the Branded Entertainment keynote address at Mip, was particularly impressed by a recent high-profile break from that old model: the challenge between an IBM computer and a pair of "Jeopardy!" champions.
The three-day stunt produced the gameshow's best ratings in six years and earned the tech company worldwide attention.
The inner workings of Watson the computer notwithstanding, Young heralds the showdown as a "sophisticated and therefore much more integrated" relationship between branding and an entertainment property.
"Branded entertainment is still in the discovery phase," says Young, a nearly 30-year veteran with Ogilvy who became its CEO in 2009.
"We've got some early adopters, and some big advertisers are still on the adoption curve. It is just beginning to grow in importance, and I think the process will hasten in the future."