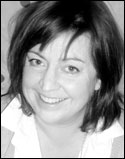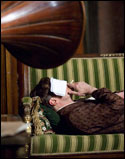 EVE STEWART
Recent Scores: Stewart was behind the gritty yet grand design in "The King's Speech," for which she earned best art direction noms from the Motion Picture Academy, the Art Directors Guild and BAFTA. Stewart's work can also be seen in "Elizabeth I," starring Helen Mirren, "De-Lovely," featuring Kevin Kline and "Concert for George," a documentary about an event held on the one-year anniversary of George Harrison's death. Stewart aims to have her design be true to the story. "You have to fight the desire to make everything beautiful," she says. "You're really there to help along the narrative and the characters."
Coming Up: TV series "Call the Midwife" and BBC Films' "Upstairs Downstairs."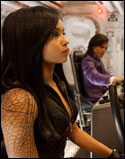 CHRIS SEAGERS
Recent Scores: Seagers' work runs a gamut of styles and time periods: "X-Men: First Class," "Unstoppable," "The Taking of Pelham 1 2 3," and "Man on Fire." Earlier he worked on "Saving Private Ryan," "The Crying Game," and "A Kiss Before Dying." Seagers, who learned his craft when he worked in-house at the BBC, says the beeb taught him some of his most important skills. "We really had to get on with it there so you learned to work quickly, be flexible and be collaborative," he says. "Those qualities are helpful because you're really working toward the director's vision on any project you're doing."
Coming Up: Bruce Robinson's "The Rum Diary."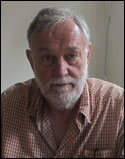 ANTHONY PRATT
Recent Scores: HBO's "The Pacific" took Pratt to shoots all over the world. "The main thing I've learned in foreign countries is that their way of doing things (isn't like what you) learn at Pinewood," he says. "You're just surprised at how well things are done and how very ingenious people are." Pratt credits his abilities to the designers that he worked for upon first entering the business such as Carmen Dillon, Wilfred Shingleton, Elliot Scott, Tony Masters and John Bryan. "When I got the chance to be a designer I tried to emulate what I had learnt from them."
Coming Up: Pratt currently has no projects on his schedule.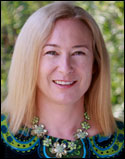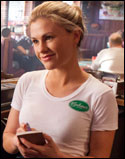 SUZUKI INGERSLEV
Recent Scores: Ingerslev has completed work on the fourth season of HBO's 'True Blood" and is celebrating her third-straight Emmy nom. Matching up the show's L.A. locations to the Louisiana setting is a major challenge. "What's really important to me is, if we have both interior and exterior shots and we have to shoot at a location, I try to convince the producers to find the location first," she says. "Then, when I build my interiors, I can tie them in. That way, it's seamless."
Coming Up: After a summer break, Ingerslev will return for season five of "True Blood." Beyond that, she'd like to take a crack at a feature film. "I think I'm prepped pretty well to jump into the feature world," she says.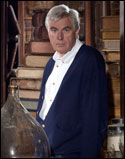 STUART CRAIG
Recent Scores: The past 10 years of Craig's life have been occupied by the "Harry Potter" franchise, which capped its run with the box office record-shatterer "The Deathly Hallows: Part II." He's won three Oscars out of nine noms. Craig isn't complaining about the decade lost to the Hogwarts crowd. "Ten years of production and fresh challenges … was an unprecedented luxury," he says. The Potter films, Craig adds, taught the industry that "sometimes success can be guaranteed. We always had enough time and money, for which I will be forever grateful. A large part of the designer's effort is fighting off compromise."
Coming Up: The Coen brothers' "Gambit" reboot. "It's in complete contrast statistically," Craig says. "I chose it for that reason. Small films have fewer, smaller sets but good design follows the same rules. (It's) the same satisfaction when you get it right and the same frustration because it's never perfect."